Unveiling Hidden Marvels and Historical Monuments Between Agra and Jaipur
When it comes to visiting India for the first time, the Golden Triangle tour is the classic choice. It offers a glimpse of what makes India a remarkable country. But for those who seek a deeper and more profound experience, there are hidden gems and historical treasures between Agra and Jaipur that can transform your journey into an exotic adventure. In this comprehensive guide, we take you on a captivating journey that reveals the secrets of these destinations. From the enchanting history of Fatehpur Sikri to the architectural wonder of Abhaneri, the cultural immersion in Rusirani Village, the tranquil serenity of Galtaji Temple, thrilling wildlife adventures in Ranthambore, and the avian paradise in Bharatpur, these locales offer a unique blend of culture, history, and natural beauty. We'll delve into the historical monuments that dot the landscape, providing insights into the rich tapestry of India's heritage.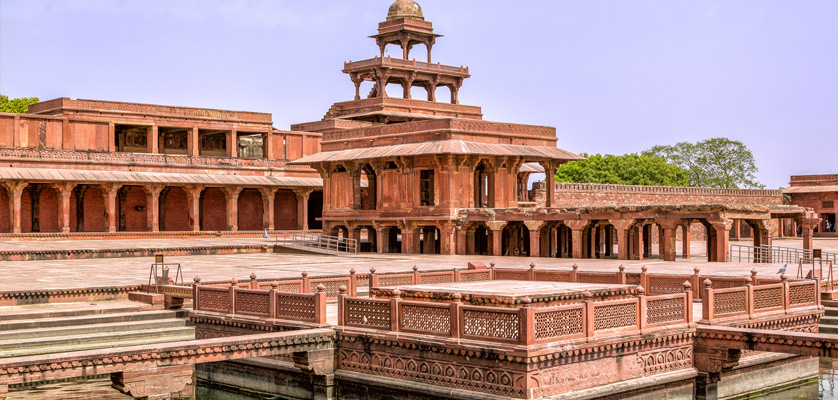 Fatehpur Sikri
Fatehpur Sikri, a UNESCO World Heritage Site, is a mesmerizing journey back in time to the 16th century Mughal era. This fortified city served as the capital of Emperor Akbar for 15 years. As you explore its monumental walls, you'll encounter historical treasures, including the towering Buland Darwaza, known as the "Gate of Magnificence." The Jama Masjid, one of India's largest mosques, showcases intricate Mughal architecture, while the serene white marble structure of the Tomb of Salim Chisti is a pilgrimage site believed to grant wishes. These monuments are a testament to the opulence of the Mughal dynasty.
Ticket Price: For Indians: INR 35, For Foreigners: INR 550
Camera: Allowed
Distance from Agra: Approximately 35.8 km
Abhaneri
Abhaneri, a charming village, is a hidden gem known for its architectural prowess. The highlight of this village is the Chand Baori stepwell, an awe-inspiring architectural masterpiece with 3,500 symmetrically arranged steps. It stands as a testament to ancient engineering and design. Abhaneri's landscape is enriched by various temples and shrines, making it an intriguing stop on your journey.
Ticket Price: For Indians: INR 40, For Foreigners: INR 200
Camera: Allowed
Distance from Jaipur: Approximately 90 km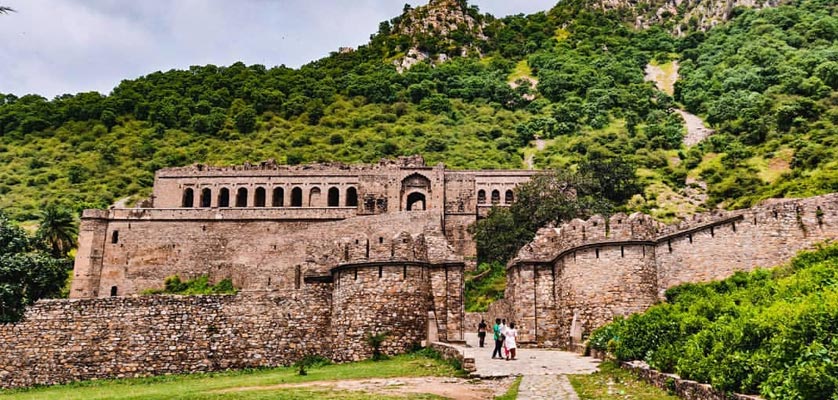 Bhangarh Fort
The Bhangarh Fort, a 16th-century architectural wonder in the Rajasthan state of India, is a well-preserved historical site. It was established as the residence of Madho Singh, the second son of Bhagwant Das, during its rule. Exploring this fort will transport you to a bygone era, with its intriguing history and stunning architecture.
Ticket Price: For Indians: INR 25, For Foreigners: INR 200
Camera: Allowed
Distance from Jaipur: Approximately 83.8 km
Rusirani Village
Rusirani Village offers a unique cultural immersion experience in rural Rajasthan. Isolated from modernity, it provides an authentic glimpse of Rajasthani life. As you interact with locals and explore ancient temples with Mahabharata stories, you'll find yourself drawn into the simplicity of rural existence. The village tour includes an off-roading adventure, interactions with locals, and the opportunity to savor traditional Rajasthani dishes cooked on coal stoves.
Ticket Price: Included in the village tour
Camera: Allowed
Distance from Agra: Approximately 70 km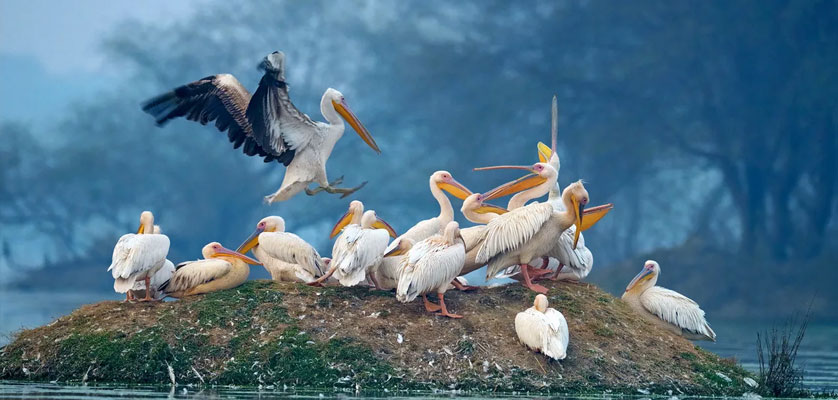 Bharatpur
Bharatpur is home to the Keoladeo National Park, a UNESCO-listed bird sanctuary that offers a unique birdwatching experience. You can explore the sanctuary on a cycle rickshaw, getting up close to over 370 species of birds. It's the only bird sanctuary in the world where you can enjoy birdwatching on a cycle rickshaw. The park is also home to leopards, striped hyenas, and wild boars, making it a thrilling destination for both nature and wildlife enthusiasts. In addition to its natural wonders, Bharatpur town boasts historical structures that reflect Rajasthan's rich past, bridging history and nature.
Ticket Price: For Indians: INR 75, For Foreigners: INR 500
Camera: Allowed
Distance from Jaipur: Approximately 184 km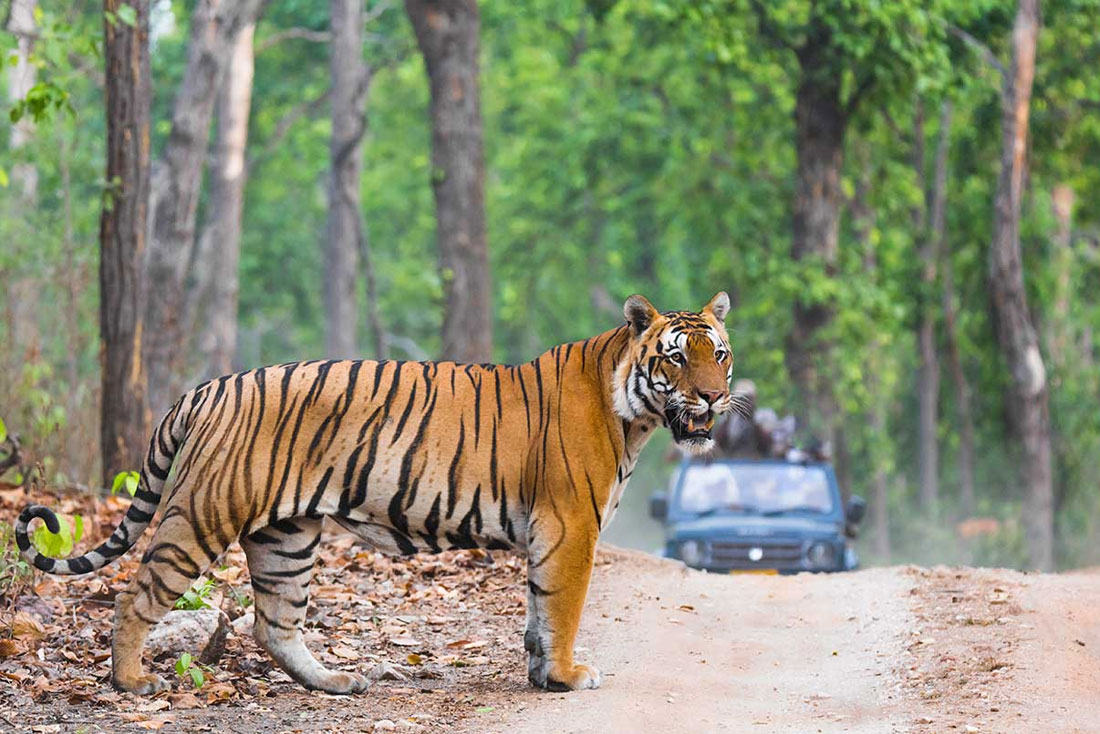 Ranthambore
Ranthambore National Park, located in Sawai Madhopur, is a paradise for wildlife enthusiasts. The park's landscapes are interspersed with historical monuments that break the monotony of the terrain. It's a place where you can witness the majestic Bengal tigers in their natural habitat. The fearless predators are known for their daytime hunting habits, making sightings relatively common.
Ticket Price: Varies based on safari type
Camera: Allowed
Distance from Jaipur: Approximately 190 km
Galtaji Temple
Galtaji Temple, nestled in the Aravalli hills, is a serene retreat known for its rounded roofs, carved pillars, and intricate design. The temple complex includes several shrines dedicated to Hindu deities, holy kunds, and natural springs. It is a place of worship surrounded by lush greenery and is famous for its resident monkey tribes.
Ticket Price: No entry fee; Camera fee: INR 50
Distance from Jaipur: Approximately 10 km
---
This comprehensive guide provides essential information about each destination, including ticket prices, camera policies, and distances, to help you plan your journey through these captivating and culturally rich locations between Agra and Jaipur.
Just fill in the form here with all necessary details and we will provide you the perfect, tailor-made itinerary at the best possible price, one of our travel experts will contact you shortly.
Recent Posts