If you are looking for a reliable and budget-friendly tempo traveller service in Jaipur to spend weekend with your family or friends, and close ones? We offer the best tempo traveller services in Jaipur at economical rates and make travelling together easy. Find tempo traveller on rent with different seating capacity of 9, 12, 14, 17, 26 seats.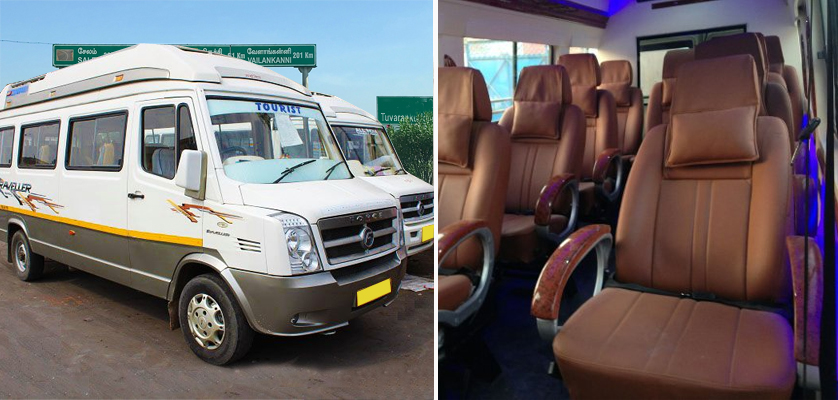 Renting/hiring a Tempo Traveller is a best travelling option for groups of people ranging from 9 to 20 or more. The tempo traveller is the perfect solution to both long and short distance travel. Every person usually seeks comfort and ample leg space while travelling, especially over long distances. We have a big fleet of tempo travellers in Jaipur and all are equipped with advanced features to give luxurious feel during travel and experience a splendid drive. Our high vision and strong commitment to provide customer satisfaction at any cost, stimulate us remain firmly in the tourism industry in India.
So, book your Tempo Traveller for Ranthambore now with us and get a joyful trip to a wonderful wilderness experience.
Tour 1: One Day Ranthambore Tour by Tempo Traveller
For those who are willing for a short trip from Jaipur can choose Jaipur Ranthambore one-day tour by Tempo Traveller. Visiting Ranthambore National Park is a treat for every wildlife and nature lovers. Spend your day watching tigers roaming around or exploring various species of chirpy birds and other animals.
The tour will commence from your pick up at Jaipur hotel/railway station/airport and then drive for Ranthambore to enjoy a jungle safari that will take place in the afternoon. In the evening return back to your place in Jaipur and here your tour ends.
Tour 2: Ranthambore National Park Weekend Tour from Jaipur / Delhi
Ranthambore weekend tour package is designed for those want to spend the upcoming weekend in an adventurous way. Disconnect from the daily hustle and bustle of city life and rejuvenate your body and mind amidst nature. So, when you get the urge to explore the forest, pack your bag and get our Ranthambore weekend package which takes you to the best wildlife destination of India.
You can book the Ranthambore tour for a minimum of 2 days or 3 days or more from Jaipur / Delhi. But the going on a 2-day trip is the most recommended and travelled.
Ranthambore
Ranthambore National Park is one of the largest and most famous national parks in Northern India. The park is located in the Sawai Madhopur district of southeastern Rajasthan, which is about 130 km from Jaipur.
Being considered as one of the reputed and former hunting grounds of the Maharajas of Jaipur, today the Ranthambore National Park is important centre of wildlife tourism in India, that has grabbed the attention of many nature and wildlife lovers.

Famous Places to Visit in Ranthambore
There are many interesting places for you to visit in Ranthambore.
National Park
Ranthambhore Fort
Kachida Valley
Surwal Lake
Raj Bagh Ruins
---
Most Popular Tempo Travellers
Rent tempo traveller for a day, a week, or more, depending on your convenience.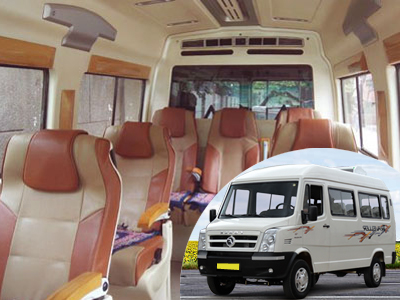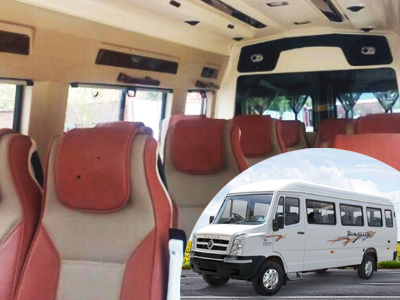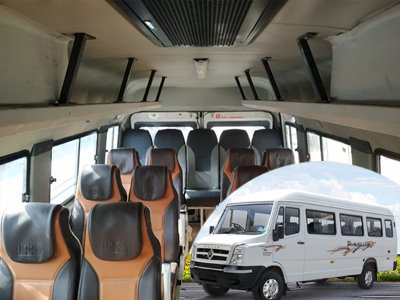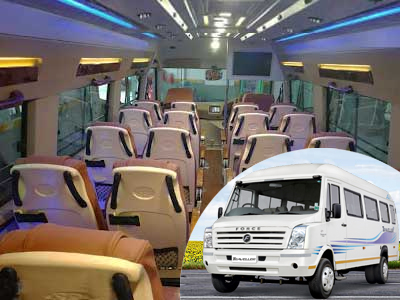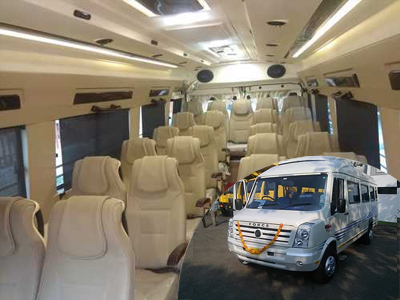 Just fill in the form here with all necessary details and we will provide you the perfect, tailor-made itinerary at the best possible price, one of our travel experts will contact you shortly.
Tripadvisor