Car Rental With Driver
Professional and friendly care team!
Rajasthan Tour Driver is a rental car company offering car hire with driver services in India, specifically in Delhi, Agra Rajasthan and Jaipur. Our fleet of cars includes luxury cars, Sedan & SUVs, and cabs of all kinds of both international tourists and locals. We provide affordable and reliable car rental services with drivers who are both experienced and knowledgeable about the local area. We also provide private car hire with driver at the best price. So if you are looking for rent a car with driver, hire a driver, or car and driver hire in Delhi, India, Rajasthan Tour Driver is the perfect choice.. Contact us today to get the best rental car with driver package in India! We pride ourselves on getting our customers the best possible car and a friendly sincere Private driver hire deals.Do you want to enjoy a comfortable and hassle-free ride For Rajasthan, north india tour? choose the right and user friendly private driver hiring. We have different variety of car/coach categories which are as following:
---
Car Services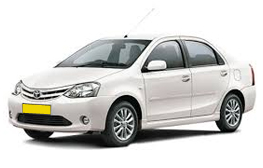 Just fill in the form here with all necessary details and we will provide you the perfect, tailor-made itinerary at the best possible price, one of our travel experts will contact you shortly.
Tripadvisor