Are you looking for a reliable and budget-friendly tempo traveller in Jaipur then you have landed at the right place. Book tempo traveller on rent online at the competitive price and travelling together easy. Find tempo traveller on rent with a different seating capacity of 9, 12, 14, 17, 26 seats. You can hire a tempo traveller on rent in Jaipur for visiting Khatushyam Ji Temple. We have luxury tempo traveller for different requirements and needs. Our high vision and strong commitment to provide customer satisfaction at any cost, stimulate us remain firmly in the tourism industry in India. We have a big fleet of tempo travellers in Jaipur and all are equipped with advanced features to give a luxurious feel during travel and experience a splendid drive.
Now plan a group tour for Khatushyam Ji Temple from Jaipur and rent a tempo traveller as per your need.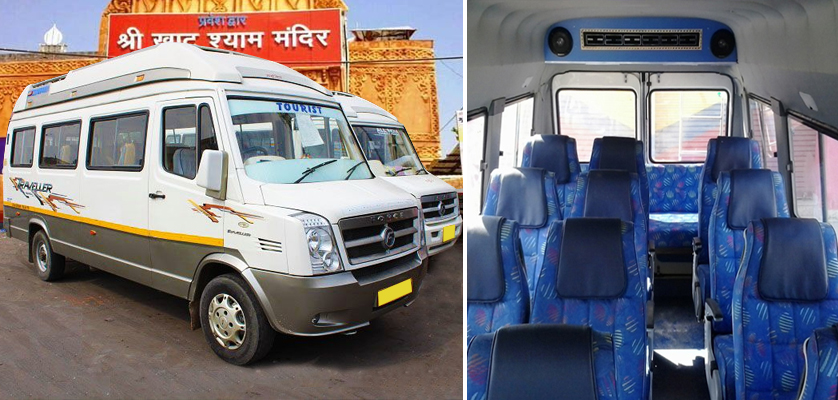 Khatushyam Ji
Khatushyam Ji or Khatu is a village of religious importance in the Sikar district of Rajasthan in India. It is home to the famous temple of Khatushyam. It is one of the most sacred temples in India. Devotees believe it houses the miraculously rediscovered head of Barbarika or Khatushyam, a character from the Mahabharata.

Every day thousands of devotees come to Khatu Shyamji to pray for the fulfillment of their wishes.
If you are planning to visit the Khatushyam temple from Jaipur, the best way is to go by road. Khatu Shyam Ji temple is located about 90 KMs from Jaipur. Jaipur to Khatushyam is well connected through National highway NH-11 and it passes through the center of the city. NH-11 connects Sikar to Jaipur and Bikaner.
Most Popular Tempo Travellers
Rent tempo traveller for a day, a week, or more, depending on your convenience.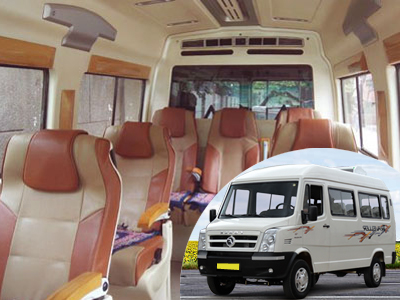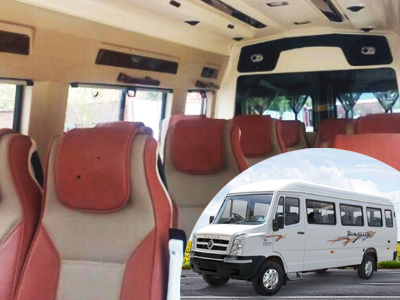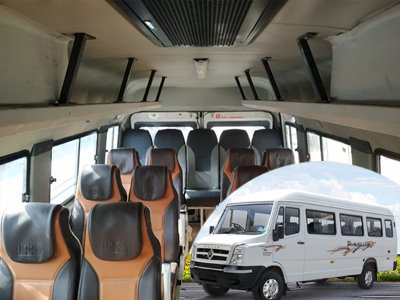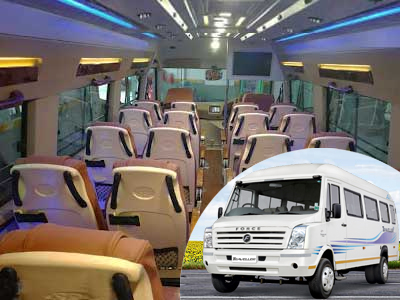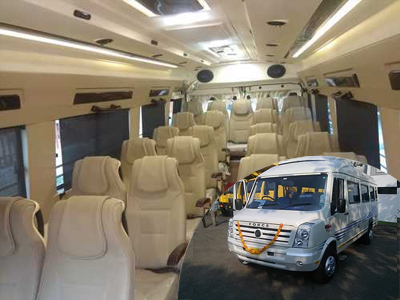 Just fill in the form here with all necessary details and we will provide you the perfect, tailor-made itinerary at the best possible price, one of our travel experts will contact you shortly.
Tripadvisor