If you are looking for Tempo Traveller service in Jaipur then you have come to the right place. Book Tempo traveller on rent online at a competitive price and make travelling together easy. Find tempo traveller on rent with different seating capacity of 9, 12, 14, 17, 26 seats. You can hire Jaipur to Pushkar tempo traveller for visiting holy places in Pushkar. We have luxury tempo traveller for different requirements and needs. Our high vision and strong commitment to provide customer satisfaction at any cost, stimulate us remain firmly in the tourism industry in India. We have a big fleet of tempo travellers in Jaipur and all are equipped with advanced features to give luxurious feel during travel and experience a splendid drive.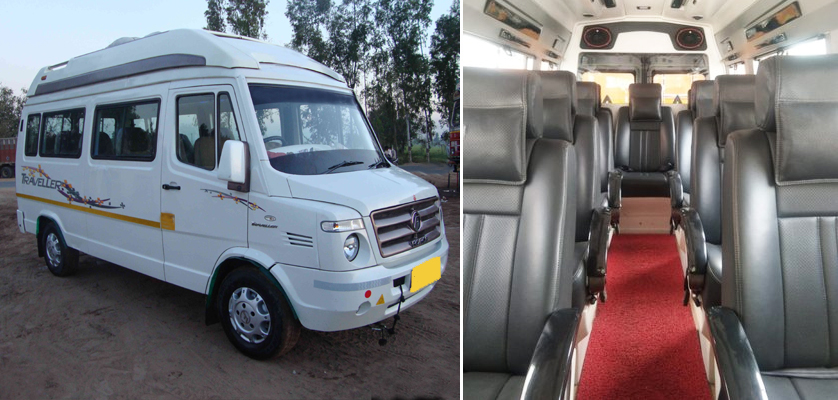 Pushkar
Pushkar is a holy town in Rajasthan famous for its Brahma temple, lake, ghats, and bazaar. Pushkar is located around 150 kilometers from the city of Jaipur. It will take around 3 to 4 hours to reach Pushkar from the Pink City.
It is a pilgrimage site for Hindus and Sikhs. Pushkar has more than 400 temples and most of the temples and ghats in Pushkar are from the 18th century. The renowned and legendary temples in Pushkar are worthy visiting. The complex art work of the temples let you get an idea about the Rajasthan's architecture of the bygone era. The various features of the temples offer amazing beauty and demonstrate the skills of the artists of that era. These factors are notable responsible for attracting the tourists. The temples in Pushkar also have a lot of spiritual Importance thus attracting a lot of devotees. Hence, the dual attraction of the temples helps in magnifying the overall number of tourists coming to Rajasthan.
So plan a trip to Pushkar with your family and friends from Jaipur with us, we arrange best tempo traveller for group tour packages and family holidays.
Famous Places to Visit in Pushkar
Find the information of best places to visit in Pushkar which will help you in planning a perfect trip to Pushkar.
Pushkar Lake
Brahma Temple
Varah Temple
Man Mahal
Rangji Temple
Savitri Temple
Gurudwara Singh Sabha
Rose Garden
---
Most Popular Tempo Travellers
Rent tempo traveller for a day, a week, or more, depending on your convenience.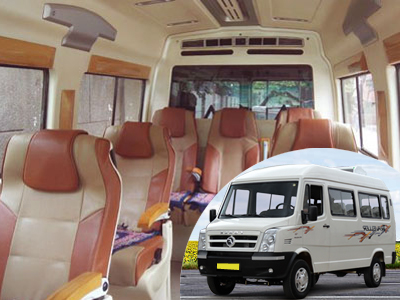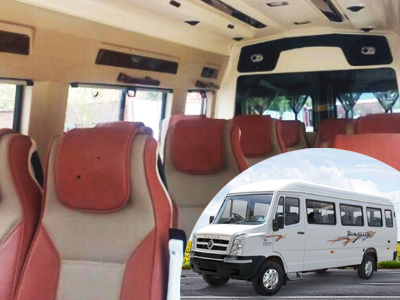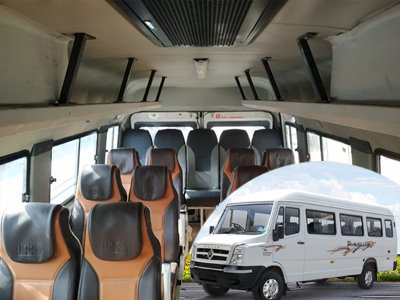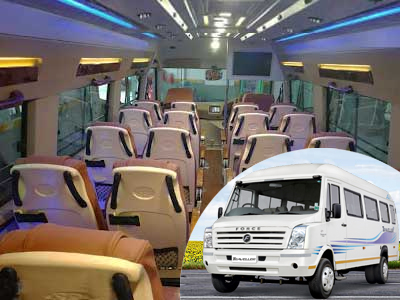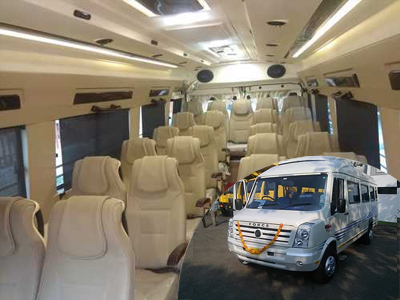 Just fill in the form here with all necessary details and we will provide you the perfect, tailor-made itinerary at the best possible price, one of our travel experts will contact you shortly.
Tripadvisor