Ultimate Rajasthan Trip Guide: 6 Steps to Plan Your Tour for a Magical Experience
The sheer thought of embarking on a Rajasthan adventure feels like entering a fantasy world. Disregarding all other aspects, the ever-changing topography in this region alone is enough to leave you awe-inspired. Imagine hills, camps, palaces, forts - a breathtaking landscape waiting for you to revel in its magnificence.
The grandeur of the state is beyond comparison, and you'll truly grasp its splendor once you set foot here. So, are you up for it? Planning a Rajasthan escapade soon and feeling a bit overwhelmed about where to kick things off? Worry not; we've got all the details you're looking for.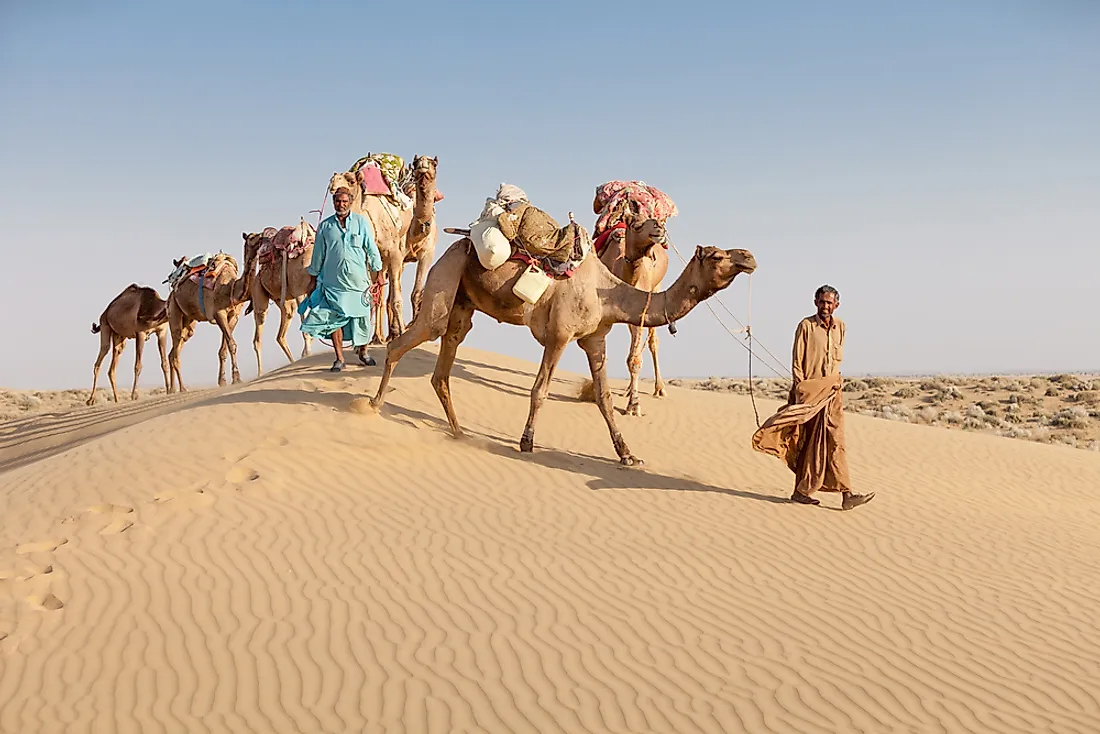 Planning a Rajasthan Tour? Your Step-by-Step Guide for an Unforgettable Experience!
The first step in planning your Rajasthan tour is to decide on your itinerary. Having a blueprint in mind of the places that will adorn your journey is crucial. Here's a breakdown of some of Rajasthan's top destinations to help you short-list:
---
Step 1: Begin with Essentials. Narrow Down Destinations?
First and foremost, crafting your itinerary is crucial. Having a well-defined plan in mind for the destinations that will grace your trip is imperative. If you need a quick refresher on any of Rajasthan's top destinations, here's a roundup to assist your decision-making process.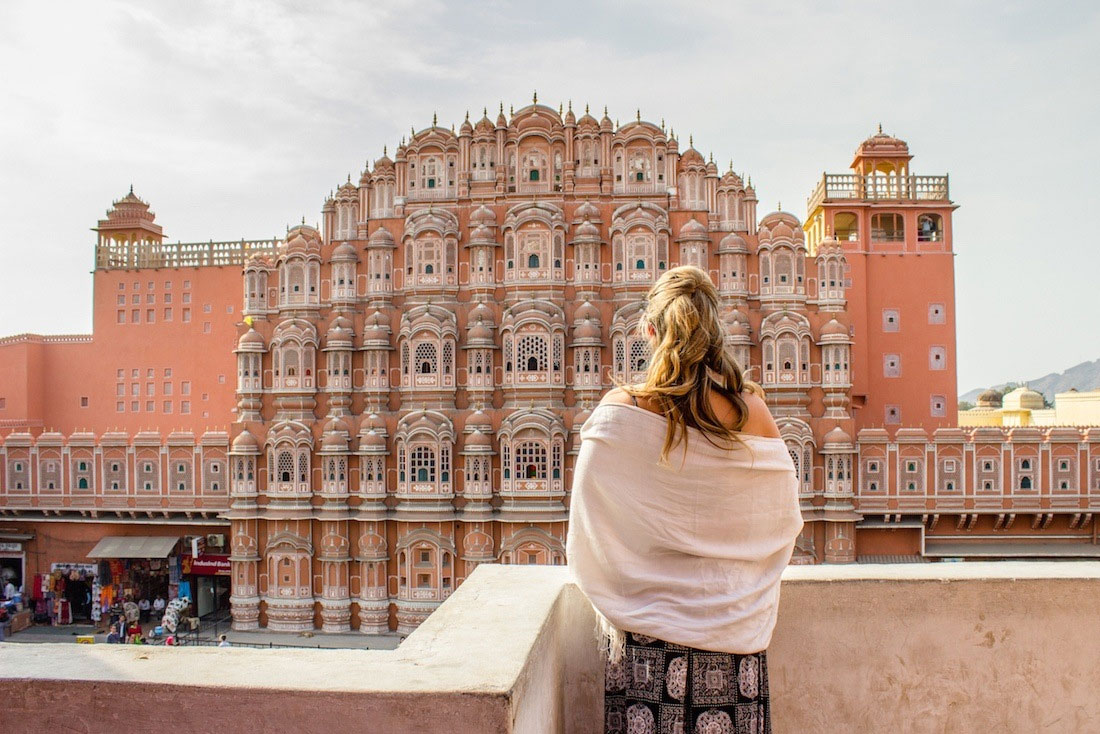 Jaipur: Unveiling the Royal Tapestry
Jaipur, the capital of Rajasthan, stands adorned with the crown jewel of India: Hawa Mahal. It serves as the epicenter for any Rajasthan adventure, seamlessly blending history with a hint of modern lifestyle.
For enthusiasts of history and those seeking a touch of contemporary living, Jaipur emerges as a captivating melting pot. Allotting a total of 2 days allows you to navigate the city thoroughly, embracing major attractions such as Amer Fort, Jal Mahal, City Palace, Rusirani Village, and indulging in unique experiences like a Hot Air Balloon ride. Explore the regal charm and dynamic fusion that Jaipur has to offer.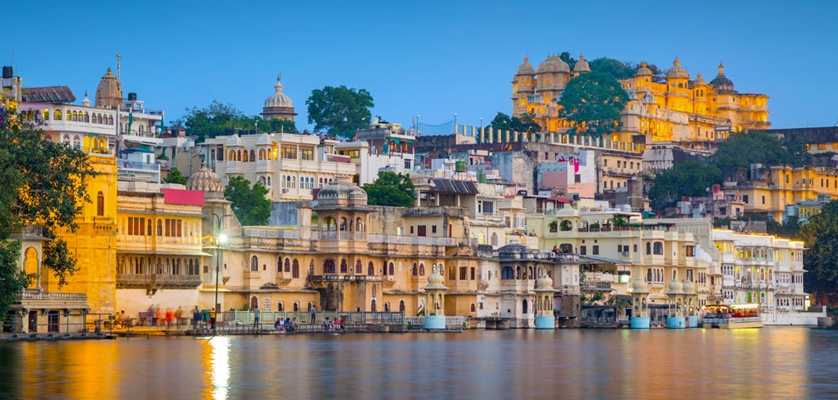 Udaipur: A Romantic Haven
Udaipur, often hailed as the utopia of romance, is a top choice for couples embarking on their India Honeymoon. Even if your visit isn't romantically inclined, the city's charm will enchant you with its abundance of artificial lakes, a water palace transformed into a resort, and leisurely bicycle rides around its scenic landscapes.
Exploring the myriad attractions of Udaipur can be comfortably accomplished in a 2 to 3-day timeframe. Should you decide to extend your stay and venture into the surrounding areas, destinations like Kumbhalgarh, Ranakpur, and Chittorgarh promise rich experiences.
Aside from the winter season, consider the months from July to September as an alternative timeframe to explore Udaipur. Discover the timeless allure and diverse offerings that make Udaipur a captivating destination.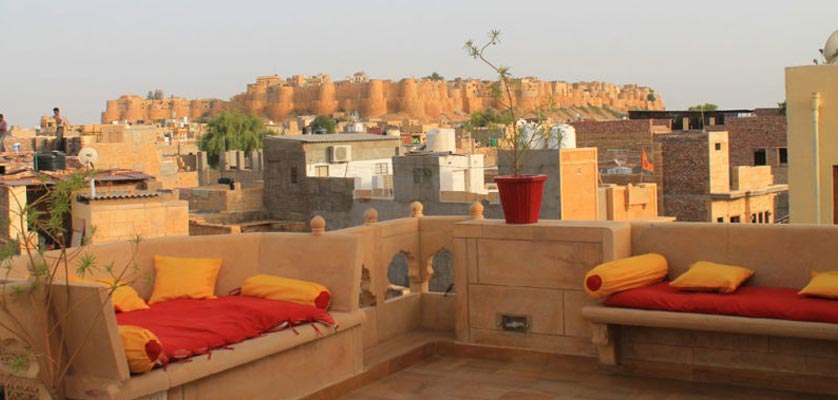 Jaisalmer: The Golden Oasis
Renowned as the golden city of Rajasthan, Jaisalmer is best known for its enchanting desert camps that cast a golden hue over everything in its vicinity.
Immersing yourself in the vibrant experiences of Camel Safari and village stays, a trip to Jaisalmer typically spans about a day and a half. This duration encompasses exploration of its top tourist attractions, including the intricate Patwon ki Haveli, the majestic Jaisalmer Fort, and the serene Gadisar Lake. Discover the golden oasis that is Jaisalmer, offering a unique blend of cultural richness and desert allure.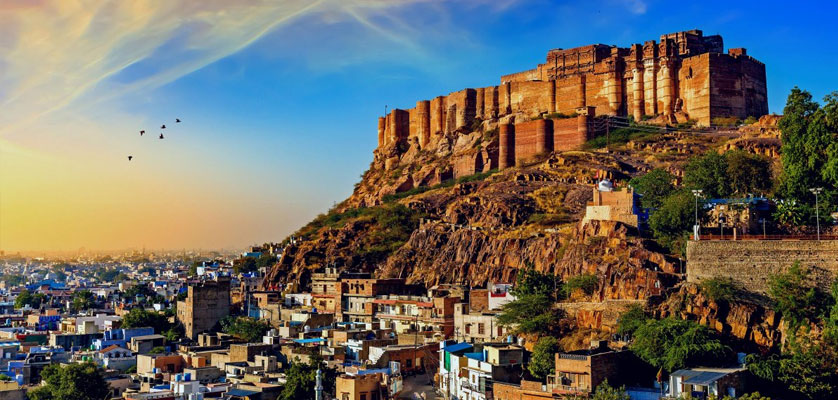 Jodhpur: The Cultural Canvas
Jodhpur, famously known as the blue city of Rajasthan, exudes a cultural richness that is truly unparalleled. It stands as one of the top recommendations when planning a solo Rajasthan trip.
In just 2 days, you can immerse yourself in the vibrant vibe of the city. If your appetite for exploration persists, a drive to the nearby Bishnoi Village is a perfect day trip, redefining authenticity and offering a deeper understanding of the region's cultural tapestry. Delve into the cultural canvas that is Jodhpur, a city that seamlessly blends tradition with a modern touch.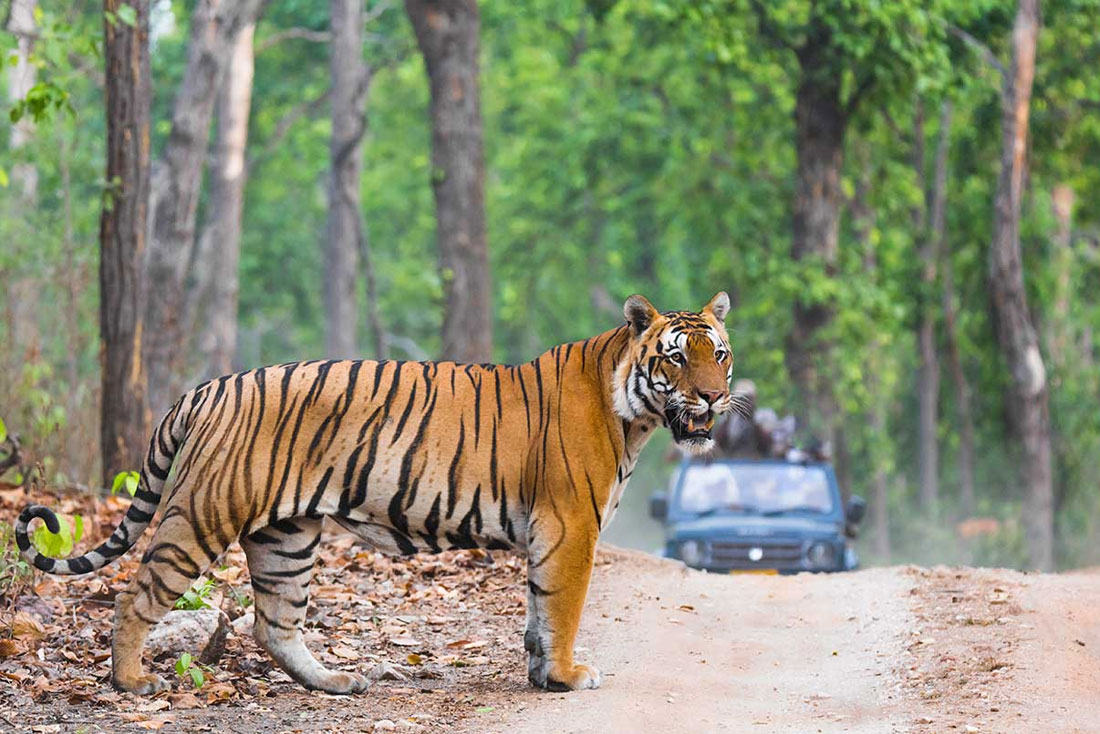 Ranthambore National Park: A Wildlife Wonderland
Ranthambore National Park stands as a star attraction for every nature lover embarking on an Indian wildlife adventure tour. Renowned for its majestic Bengal Tigers, Ranthambore offers a monochromatic backdrop to the lives of these striped wonders.
A morning and an evening tour are sufficient to trace the pugmarks and catch a glimpse of a tiger in its natural habitat. Moreover, the possibility of staying inside the national park amidst nature's ecstasy adds another layer to the experience. Explore the wildlife wonderland that is Ranthambore National Park, where nature's drama unfolds against a picturesque canvas.
Mandawa: Rajasthan's Bollywood of Art
Known as the "Bollywood of Rajasthan," Mandawa is a charming hamlet nestled in the Shekhawati region, celebrated for its mesmerizing fresco wall paintings.
This village is a treasure trove of grand mansions adorned with age-old illustrations, vividly depicting the rich culture of India and the world.
Moreover, a single day is ample time to explore every nook and cranny of this artistic haven, ensuring you carry back memories that will last a lifetime. Dive into the cultural canvas of Mandawa, Rajasthan's very own Bollywood of artistry.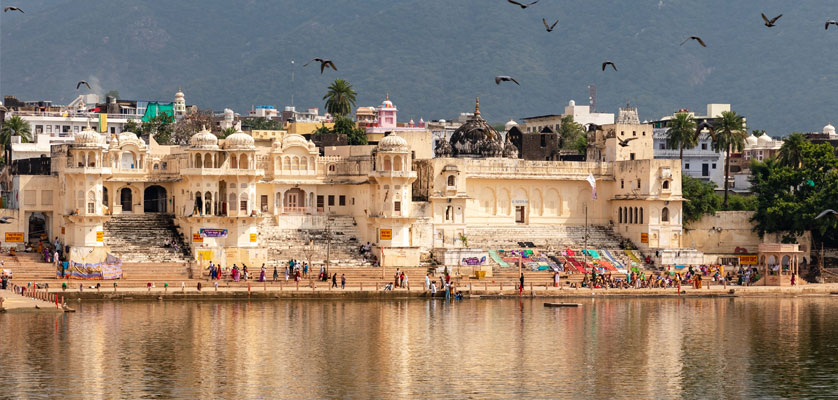 Pushkar: Where Culture and Spirituality Converge
Pushkar, a renowned village, steals the spotlight with its annual Camel Fair, a grand event held every November. It serves as the perfect backdrop for delving deep into the cultural tapestry of the region.
However, it's not just the cultural allure; the town's significant religious relevance elevates its prominence in this grand tapestry of experiences. Explore Pushkar, where culture and spirituality converge to create an enriching and unforgettable journey.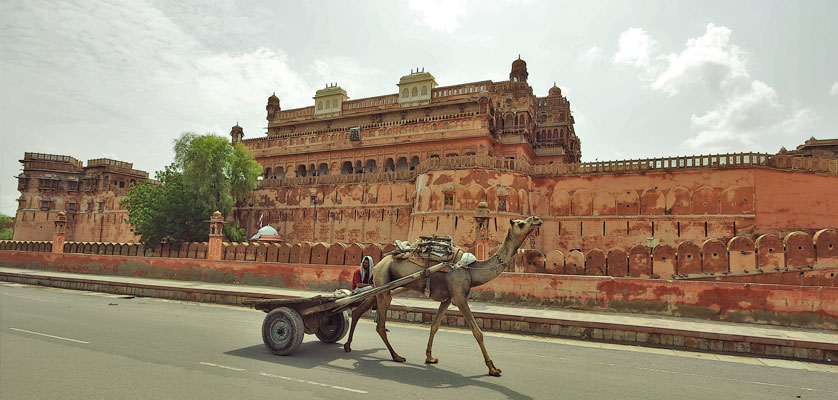 Bikaner: Architectural Marvels Unveiled
Bikaner stands out with some of the most captivating architectural wonders in all of Rajasthan.
Its ornate buildings are truly one-of-a-kind, and the displays in its museums transport visitors back in time.
A journey to Bikaner can be comfortably experienced in just 2 days. Within this timeframe, you can explore the grandeur of Junagarh Fort, the regal Lalgarh Palace, and even delve into the fascinating exhibits at the National Camel Research Institute. Uncover the architectural marvels that define Bikaner, where history and artistry seamlessly converge.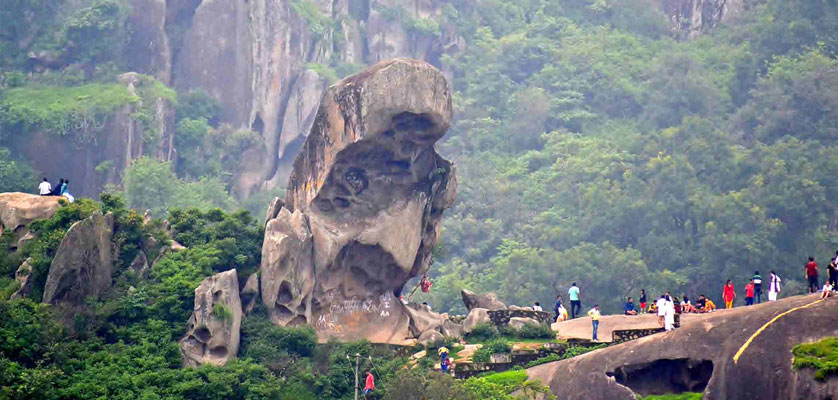 Mount Abu: Rajasthan's Summer Sanctuary
During the scorching summer months in Rajasthan, Mount Abu emerges as a refreshing escape. Nestled on a rocky plateau, this hill station is renowned for its century-old Dilwara Temples.
Whether you come for just a day or choose to extend your stay, Mount Abu offers a haven of relaxation and breathtaking views. Immerse yourself in the cool tranquility of this summer sanctuary, the only destination in Rajasthan not ablaze with heat during the warmer seasons.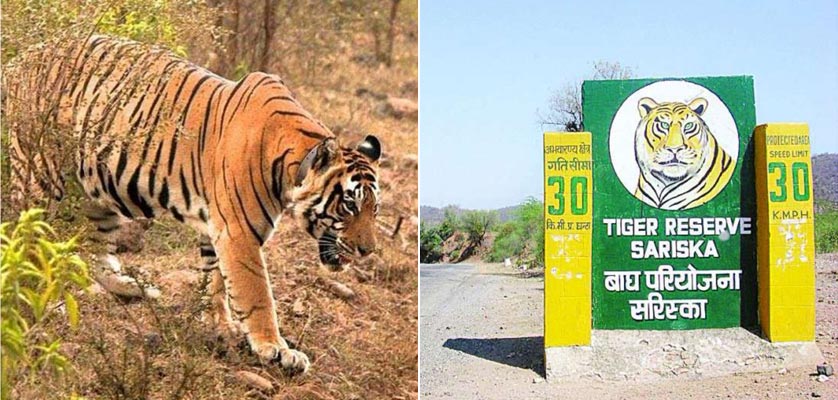 Sariska Tiger Reserve, Alwar: A Wildlife Marvel
Nestled in the heart of Alwar, Rajasthan, the Sariska Tiger Reserve stands as a testament to India's rich biodiversity. Home to majestic Bengal tigers, elusive Indian leopards, and a plethora of vibrant bird species, this sanctuary offers a captivating safari experience.
The landscape, adorned with grasslands and rocky hills, sets the stage for an immersive wildlife adventure. Beyond its natural wonders, Sariska boasts historical treasures like the Kankwari Fort and the ancient Shiva temple, Neelkanth.
Embark on a safari, choosing between jeep and canter options, to witness the untamed beauty of Sariska. The ideal time to explore this wildlife marvel is from October to March, ensuring a memorable encounter with nature's finest in Alwar.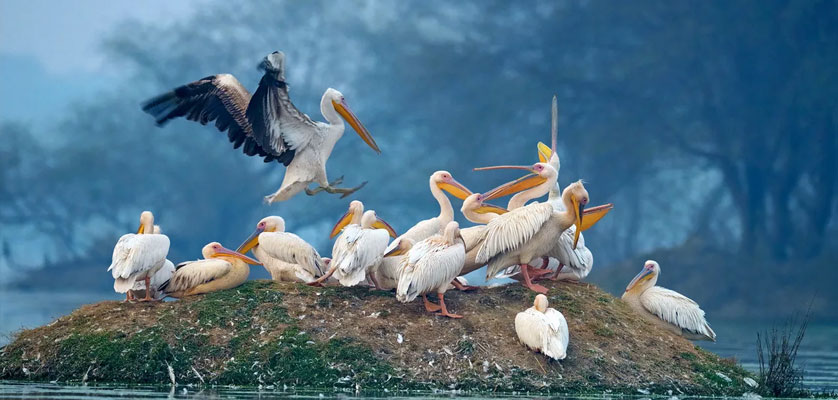 Keoladeo Ghana National Park | Bharatpur Bird Sanctuary
Explore the natural wonders of Keoladeo Ghana National Park, renowned as Bharatpur Bird Sanctuary. Located in Rajasthan, this UNESCO World Heritage Site is a haven for bird enthusiasts. Witness the captivating spectacle of migratory birds, including Siberian cranes and painted storks, against the park's scenic backdrop. Immerse yourself in the park's diverse ecosystems via well-maintained trails, ideal for bird watching and photography. Plan your visit during the peak season from October to February for optimal avian sightings. Keoladeo Ghana National Park offers a serene escape into nature, making it a must-visit destination for those seeking a harmonious blend of biodiversity and tranquility.
Note: The Ultimate Rajasthan Travel Guide
The prime time to experience the splendor of Rajasthan is from September to February. However, the pinnacle of tourist activity occurs in December-January, attracting visitors from across the globe. Plan your visit accordingly to make the most of your Rajasthan adventure.
Avoid the scorching summer months; if a visit during this period is unavoidable, consider the cool respite of Mount Abu.
Would you like to align your destinations with the vibrant festivals of Rajasthan? Here's a helpful list:
| Festival | Location | Time |
| --- | --- | --- |
| International Kite Festival | Jaipur and Jodhpur | January |
| Elephant Festival | Jaipur | March |
| Winter Festival | Mount Abu | January |
| Winter Festival | Mount Abu | December |
| Pushkar Camel Fair | Pushkar | November |
| International Folk Festival | Jodhpur | October |
| Mewar Festival | Udaipur | March |
| Kumbhalgarh Festival | Udaipur | December |
| Desert Festival | Jaisalmer | February |
Still uncertain about which destinations to shortlist? Consider these themes:
Spirituality: Pushkar, Mount Abu, and Udaipur.
Shopping: Jaipur, Jodhpur, and Bikaner.
Adventure: Desert Safari in Bikaner and Jaisalmer, Adventure sports in Kota.
Wildlife: Sawai Madhopur and Bharatpur.
Rural experiences: Chandelao Garh, Bishnoi Village, and Rusirani.
History and Heritage: Jaipur, Jodhpur, Udaipur, and Jaisalmer.
Craft your Rajasthan journey based on your interests and preferences, and let the rich tapestry of this incredible state unfold before you.
---
Step 2: Determine Your Travel Duration
Contemplating the ideal duration for your Rajasthan exploration? An itinerary spanning approximately 9-20 days is perfect for a comprehensive Rajasthan tour.
For a brief 3-day Rajasthan tour, a stay in Jaipur coupled with an excursion to the nearby village of Rusirani is recommended. You can also opt for the timeless Golden Triangle Trip (Delhi-Agra-Jaipur) within this timeframe.
Should you have 5 days to spare, consider embarking on an exciting Udaipur to Jodhpur Rajasthan road trip.
For those willing to invest more time, an extended visit unveils unparalleled gems that showcase the rich tapestry of this state. Below are sample itineraries to spark your interest:
---
Step 3: Elevate Your Journey with Unforgettable Experiences
Avoid the cliché and make your Rajasthan trip more than just a photo op. Rajasthan offers a plethora of enriching experiences that go beyond sightseeing. Here's a curated list to help you create enduring memories:
| Experience | Destination |
| --- | --- |
| Jaisalmer Desert Safari: Camel or Jeep, camp overnight in wilderness. | Jaisalmer |
| Hot Air Ballooning | Pushkar and Jaipur |
| Village Walks | Bishnoi and Rusirani Village |
| Spa on a Boat | Udaipur |
| Zip-Lining Adventure | Mehrangarh Fort (Jodhpur) |
| Elephant Ride to Amer Fort | Jaipur |
| Bird Watching on a Rickshaw | Bharatpur Bird Sanctuary |
| Tiger Safari | Ranthambore National Park |
| Princess Trails on Horseback | Udaipur |
| Wildlife sanctuary Rajasthan | Alwar |
| Keoladeo National Park. | Bharatpur |
Ensure your Rajasthan journey is more than just a visual spectacle by immersing yourself in these unique and authentic experiences. Each activity adds a distinctive chapter to your travel tale, making your trip to Rajasthan truly unforgettable.
---
Step 4: Choose Your Mode of Travel
For exploring Rajasthan, decide how you want to travel:
Airways:

Major cities like Jaipur, Jaisalmer, Udaipur, Jodhpur, and Bikaner have airports.
Choose air travel for faster connections, especially to and from major cities.

Railways:

Rajasthan has an extensive rail network connecting prominent cities and towns.
Opt for trains, a convenient and well-connected mode of transport.

Roadways:

Rajasthan boasts well-maintained national and state highways.
Enjoy a scenic road trip, even to less-frequented destinations.
State government buses offer budget-friendly travel options.
Note:
Google Maps provides detailed information for route planning.
State buses are economical but may involve some inconvenience.
Choose the mode of travel that aligns with your budget and preferences, ensuring a seamless and enjoyable journey through the diverse landscapes of Rajasthan.
---
Step 5: Secure Your Hotel
Undoubtedly, booking your hotel is a pivotal aspect of your entire plan. However, during peak months, this straightforward task transforms into a competition as reservations open months ahead.
What to do in such a situation? Well, secure your booking at least a month or 15-20 days before your trip. Conveniently book online to suit your preferences and ensure a smooth experience.
---
Step 6: Plan Your Rajasthan Adventure with Ease
While it might not be the most thrilling aspect of trip planning, budgeting plays a crucial role in ensuring a seamless journey. Take a moment to set your financial parameters, and to simplify this process, refer to our checklist for Rajasthan trip expenses:
Traveling Expenses: Account for transportation costs, whether it's flights, trains, or other modes of travel within Rajasthan.
Lodging Expenditure: Calculate the expenses for your accommodation during the trip. Research and choose options that align with your budget and preferences.
Food Expenses: Plan for meals, including dining out and any special culinary experiences you might want to try in Rajasthan.
Monument Access Costs: Budget for entrance fees to the various monuments you plan to visit. This will ensure you can explore the historical sites without any last-minute financial surprises.
Shopping Expenses: Rajasthan is known for its vibrant markets. Allocate a budget for souvenirs and treasures you may want to bring back home.
Feeling overwhelmed? Don't worry. Instead of grappling with details, entrust all your concerns to us—your dedicated Rajasthan tour operators. We manage everything from meticulous planning to budgeting, and our support is available 24/7 throughout your journey. Simply request a quote, and our tailor-made tours are certain to captivate you.
Rest assured, we've got your back at every turn. Your Rajasthan adventure awaits, stress-free and personalized just for you.
Just fill in the form here with all necessary details and we will provide you the perfect, tailor-made itinerary at the best possible price, one of our travel experts will contact you shortly.
Recent Posts