Looking to hire a Tempo Traveller in Jaipur for a large family or group travel to Haridwar and Rishikesh? Here we offer the best tempo traveller services in Jaipur at economical rates and make travelling together easy. Find tempo traveller on rent with different seating capacity of 9, 12, 14, 17, 26 seats.
Renting/hiring a Tempo Traveller is a great option for groups of people ranging from 9 to 20 or more. The tempo traveller is the perfect solution to both long and short distance travel. Every passenger usually seeks comfort and ample leg space while travelling, especially over long distances. We have large fleet of tempo traveller in Jaipur and all are equipped with advanced features to give luxurious feel during travel and experience an excellent drive. Our high vision and strong commitment to provide customer satisfaction at any cost, stimulate us remain firmly in the tourism industry in India.
So, book a Tempo Traveller with us from Jaipur to Haridwar and Rishikesh and experience the spirituality of the divine cities Haridwar and Rishikesh.
You can book the Haridwar and Rishikesh tour package for a minimum of 3 days or 4 days or more from Jaipur / Delhi. But the going on a 3-day trip is the most recommended and travelled.
About Haridwar & Rishikesh
Haridwar literally translates to 'the gateway to the Gods', is situated on the right bank of the holy Ganga and is regarded among the seven sacred cities of India. Haridwar attracts a large number of Hindu pilgrims from all over the world. Haridwar is about 200 km from Delhi, and 490 km away from Jaipur. This city is well connected by road from all parts of India.
Rishikesh is situated on the banks of the Ganges River, surrounded by hills on three sides, it is known as the "Gateway to the Garhwal Himalayas" and "Yoga Capital of the World". It lies 21 km from Haridwar city. It is known as the pilgrimage town and regarded as one of the holiest places to Hindus. Hindu sages and saints have visited Rishikesh since ancient times to meditate in search of higher knowledge.
Places to visit in Haridwar & Rishikesh
Find the information of best places to visit in Haridwar and Rishikesh which will help you in planning a perfect trip to Haridwar and Rishikesh.
Har Ki Pauri, Haridwar
Chandi Devi Temple, Haridwar
Mansa Devi Temple, Haridwar
Ganga Aarti at Haridwar, Haridwar
Chandi Devi Temple, Haridwar
Pawan Dham, Haridwar
Bharat Mata Mandir, Haridwar
---
Lakshman Jhula, Rishikesh
Neelkanth Mahadev Temple, Rishikesh
Ram Jhula, Rishikesh
Triveni Ghat, Rishikesh
Parmarth Niketan, Rishikesh
Geeta Bhawan, Rishikesh
---
Most Popular Tempo Travellers
Rent tempo traveller for a day, a week, or more, depending on your convenience.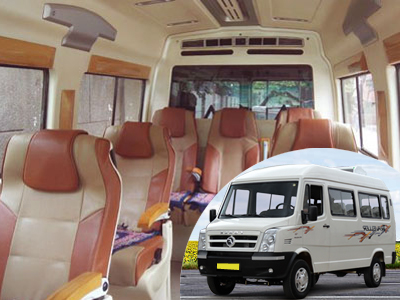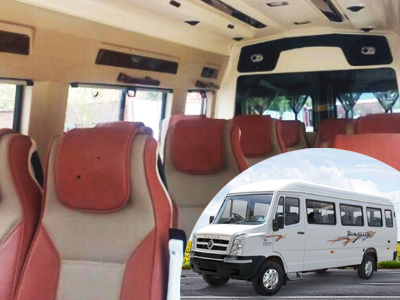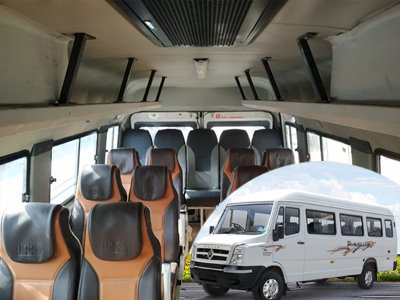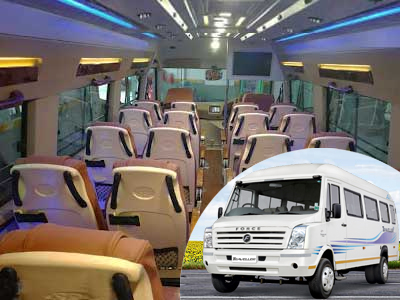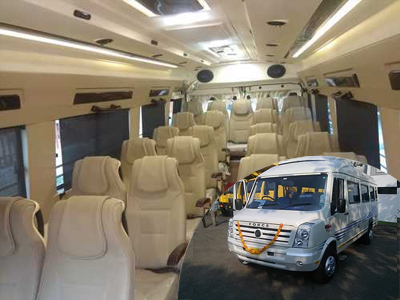 Just fill in the form here with all necessary details and we will provide you the perfect, tailor-made itinerary at the best possible price, one of our travel experts will contact you shortly.
Tripadvisor