A Taste of Northern India in One Week: A Well-Crafted Itinerary for First-Time Visitors
Embark on a whirlwind adventure through the heart of Northern India with this meticulously planned one-week itinerary. Discover the vibrant culture, rich history, and iconic landmarks that make India a captivating destination. This guide, based on experiences, ensures you make the most of your time, exploring New Delhi, Jodhpur, Jaipur, and the timeless beauty of the Taj Mahal in Agra. Immerse yourself in the diverse tapestry of India, from bustling markets to majestic forts, creating memories that will linger long after your journey concludes.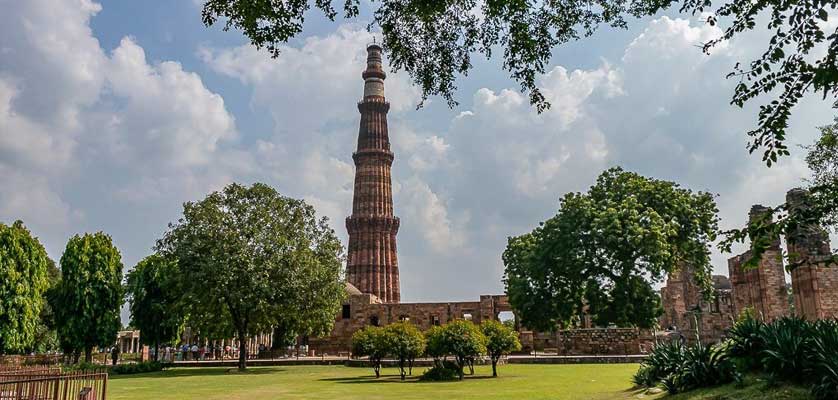 Day 1-2: New Delhi - Gateway to India
Explore the historic Chandni Chowk Market for a taste of local culture.
Visit Qutub Minar, a UNESCO World Heritage Site with 800-year-old sandstone sculptures.
Discover the modern architecture of the Bahai Temple, also known as "The Lotus Temple."
Immerse yourself in the grandeur of Jama Masjid, the largest mosque in India.
Indulge in traditional Indian cuisine, including Butter Chicken, at renowned restaurants like Rajinder Da Dhaba or Gulati Restaurant.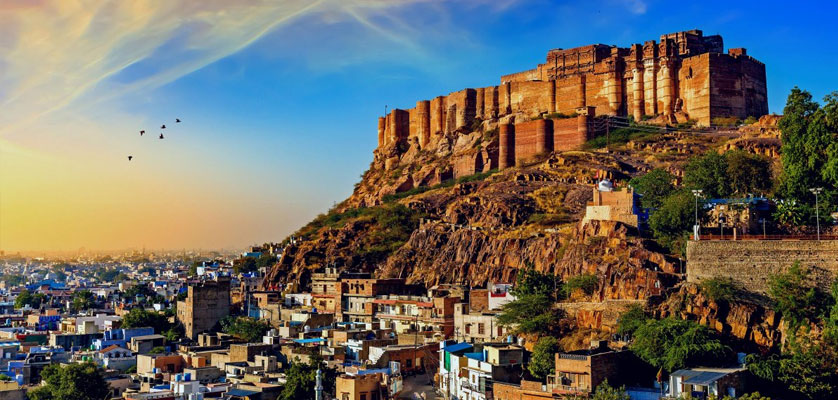 Day 3-4: Jodhpur - The Blue City
Wander through the enchanting Blue City of Jodhpur, where houses are painted in varying shades of blue.
Capture breathtaking views from Pachatiya Hills and Mehrangarh Fort.
Explore the Mehrangarh Fort, a majestic palace dating back to the 1400s.
Visit Jaswant Thada, a pure white marble monument honoring a former king.
Marvel at the ancient Jodhpur Stepwell, a unique architectural marvel.
Day 5-6: Jaipur - The Pink City
Admire the grandeur of Amber Palace, with an option to ride an elephant to the fort.
Explore the Hawa Mahal (Pink Palace) and City Palace, showcasing exquisite courtyards and secret rooms.
Visit Gaitor Ki Chhatriyan for a peaceful experience among royal tombs.
Behold the stunning Patrika Gate, a colorful architectural gem straight out of a fairytale.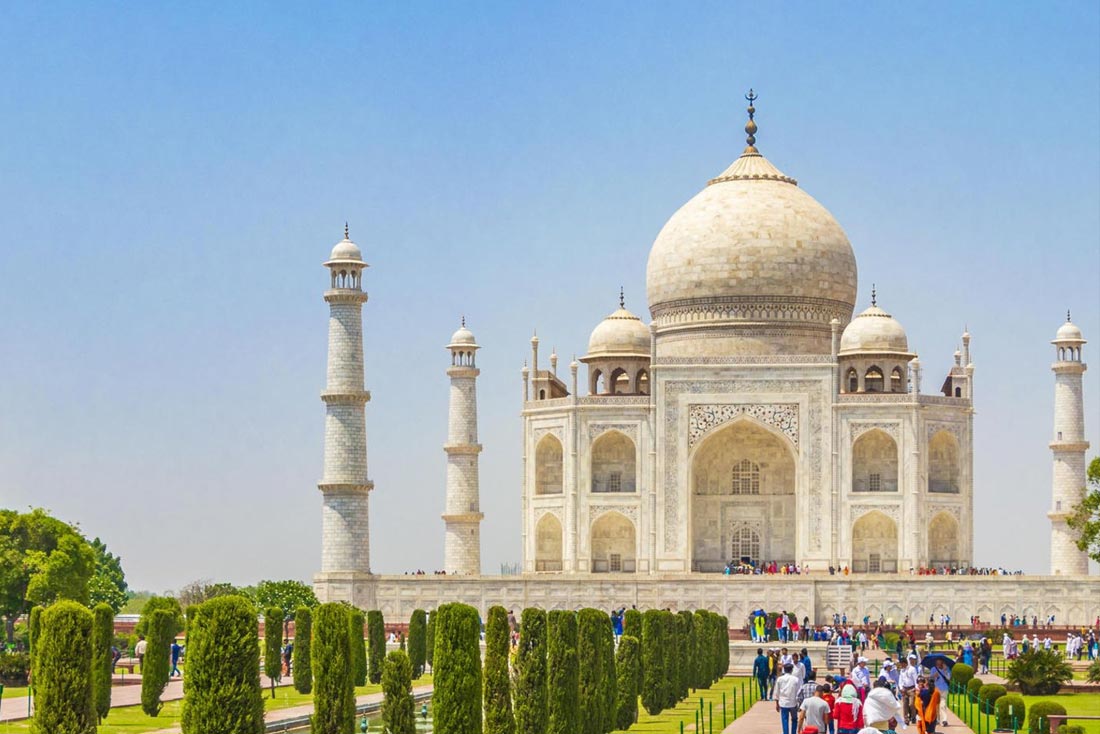 Day 7: Agra - The Crown Jewel
Drive to Agra and spend the night in preparation for the grand finale.
Visit the Taj Mahal, an awe-inspiring monument to love, and explore Agra Fort.
Conclude your journey, capturing the essence of India's most iconic landmarks.
---
Additional Tips:
Ensure a safe and stress-free journey by applying for a visa well in advance.
Consider booking a private tour for a customized and hassle-free experience.
Embrace the diversity of Indian cuisine, savoring local delicacies at each destination.
Capture the beauty of each city with local guides providing unique insights.
---
Conclusion:
This 1-week itinerary offers a glimpse into the wonders of Northern India, showcasing its vibrant cities, historic landmarks, and cultural treasures. Whether you're navigating the bustling markets of New Delhi, exploring the blue hues of Jodhpur, or standing in awe of the Taj Mahal, every moment promises a unique and enriching experience in this enchanting region.
Just fill in the form here with all necessary details and we will provide you the perfect, tailor-made itinerary at the best possible price, one of our travel experts will contact you shortly.
Recent Posts