Explore the Enchanting Beauty: Best Places to Visit in Rajasthan for an Unforgettable Experience
Rajasthan, known for its rich history and vibrant culture, stands out as a captivating tourist destination in India. With its iconic forts, palaces, and artistic heritage, the state beckons both domestic and international travelers. The slogan "Padharo mahare desh" warmly invites visitors to explore its wonders, making it a crucial stop on the Golden Triangle tourist route.
Jaipur, the Pink City, boasts majestic palaces, while Udaipur's lakes and Jodhpur's desert forts create an enchanting experience. Jaisalmer and Bikaner also captivate with their historical charm. Tourism contributes significantly to Rajasthan's economy, constituting eight percent of the state's GDP. The transformation of old forts and palaces into heritage hotels further enhances the tourist experience.
Mehrangarh Fort, constructed by Rathore King Rao Jodha, is a testament to grandeur, housing attractions like Chamunda Devi Temple and Mehrangarh Museum. Pushkar, a holy town, attracts pilgrims to its Hindu temples and Sikh Gurdwaras, with the annual fairs adding a cultural flair. Mount Abu, nestled in the Aravalli ranges, offers natural beauty and architectural gems, including the Dilwara Jain Temple.
Ajmer Sharif Dargah, the shrine of Sufi saint Moinuddin Chisti, holds spiritual significance for Muslim pilgrims. Udaipur, the City of Lakes, surrounded by the Aravalli mountains, charms visitors with its lakes and the magnificent Udaipur City Palace. Ranthambore National Park, one of India's largest, was once a royal hunting ground and now serves as a wildlife sanctuary. Safari enthusiasts can witness diverse wildlife, with tigers being a major attraction due to the active conservation efforts of Project Tiger.
In Rajasthan, each destination tells a unique story, creating a tapestry of history, culture, and natural beauty that continues to allure travelers from around the globe.
Ajmer
Ajmer, known as the "Invincible Hill," is a vibrant city situated 130 km southwest of Jaipur and 14 km from the sacred town of Pushkar. Renowned for its cultural diversity, Ajmer seamlessly integrates religion, community, and culture, creating a harmonious coexistence. Home to the revered Ajmer Sharif Dargah, the final resting place of Sufi Saint Khwaja Moinuddin Hasan Chisti, the city attracts visitors from various backgrounds, fostering a spirit of unity between Hindus and Muslims.
Founded by Raja Ajaypal Chauhan in the 7th century AD, Ajmer served as the epicenter of the Chauhan Dynasty until the 12th century. The city's history unfolds with landmarks such as the Taragarh Fort, India's first hill fort, and the Mayo College, a pioneer in British-style education. Ajmer's significance is underscored by its role in historical meetings, like the encounter between Mughal King Jahangir and Sir Thomas Roe, the Ambassador of the Court of King James 1 of England, in 1616.
Surrounded by the Ana Sagar lake and the Aravalli hills, Ajmer offers a delightful blend of history and natural beauty. Pushkar, a sacred Hindu destination, and the artificial Lake Foy Sagar are notable attractions nearby. The best time to visit Ajmer is between October and February when the weather is pleasant, making it conducive for exploring the city's historical and cultural treasures. Ajmer's culinary scene reflects its diverse influences, offering traditional Rajasthani cuisine alongside Mughal and British-inspired dishes. To make the most of the experience, consider booking an Ajmer tour package, including transportation and accommodation, and immerse yourself in the enchanting history and culture of this delightful destination.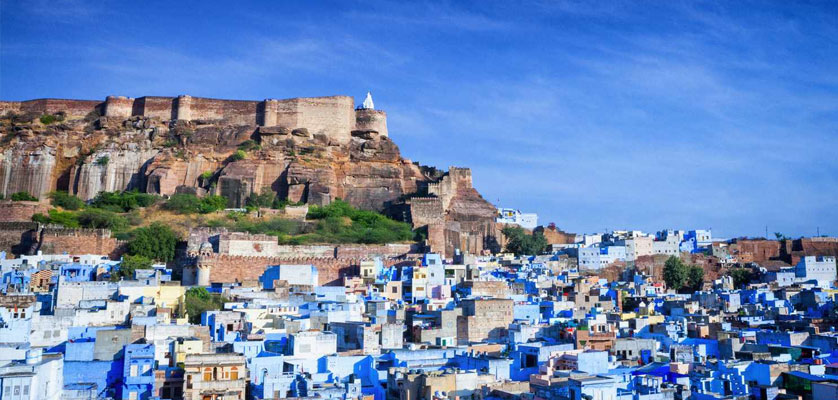 Jodhpur
Jodhpur, Rajasthan's second-largest city, is a captivating blend of tradition and modernity, earning its moniker as the Blue City. The distinctive azure hue that adorns forts, palaces, temples, havelis, and houses paints a picturesque landscape against the backdrop of the arid region. The city's crowning jewel, the Mehrangarh Fortress, stands as a monumental testament to its grandeur, perched on a rocky ridge with eight gates leading to the new city below.
Established in 1459 AD, Jodhpur traces its roots to Rao Jodha, the chief of the Rathore Clan. This prosperous city emerged in place of the ancient capital, Mandore, in the state of Marwar, giving its residents the moniker "Marwaris." The history of Jodhpur unfolds in the Rathore clan's legacy and the vision of Rao Jodha. The Mandore Gardens still bear witness to the remnants of the ancient capital.
Beyond its architectural splendor, Jodhpur is renowned for the Marwari or Malani horses, a rare breed exclusive to this region. These horses add to the city's cultural richness, reflecting a deep connection to heritage and tradition.
Intriguing and visually stunning, Jodhpur beckons travelers to immerse themselves in a city where every corner tells a tale of Rajasthan's regal past while embracing the vibrancy of the present. The Blue City's charm lies not only in its historic forts and palaces but also in the harmonious coexistence of tradition and modern life.
Bundi
Bundi, a town with a magical allure, is nestled about 36 kilometers from Kota in Rajasthan. Adorned with palaces and forts, Bundi exudes a fairy tale quality that has captured the imagination of visitors, including Nobel laureate Rudyard Kipling. Kipling was so enchanted by Bundi that he wrote part of his renowned novel 'Kim' here and praised the Bundi Palace as a creation resembling something from uneasy dreams, the work of goblins.
Once ruled by the Hada Chauhans, Bundi was believed to be the capital of the illustrious Hadoti Kingdom, celebrated for its art and sculpture. The town's downfall began in 1624 when Kota separated and became an independent state. Nevertheless, Bundi has retained its medieval grandeur, surrounded by orchards and flanked by the Aravalli range and rivers.
Bundi's architectural charm, much like Jodhpur and other Rajput cities, showcases a distinctive bluish hue, a deliberate design to keep houses cool during the scorching summer months. With its rich history, architectural wonders, and tranquil rural setting, Bundi continues to captivate those seeking an escape from the ordinary.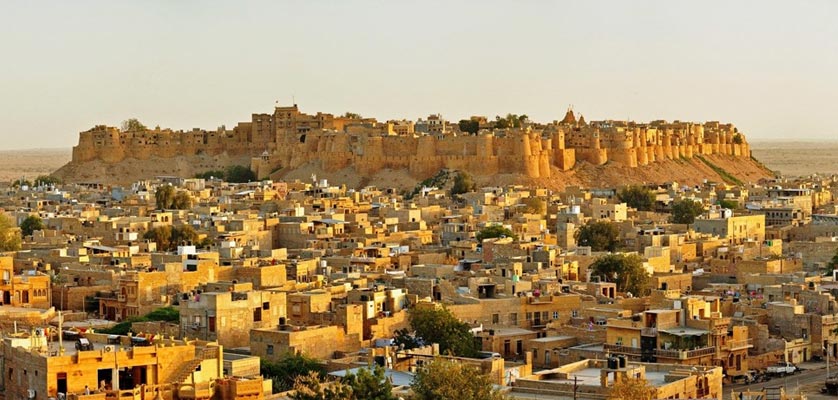 Jaisalmer
Jaisalmer, the "Golden City" of Rajasthan, beckons with a unique blend of geological wonders and historical marvels. The Wood Fossil Park, located just 15 kilometers from the city, offers a fascinating journey into the geological events that unfolded in the Thar Desert 180 million years ago.
Serving as the guardian of western Rajasthan and India's frontier, Jaisalmer stands near the Pakistan border, surrounded by the vast Thar Desert. The iconic Jaisalmer Fort, also known as Sonar Qila (Golden Fort), dominates the city's skyline. Unlike many forts, Jaisalmer Fort is a living entity, bustling with shops, hotels, and ancient havelis where generations continue to reside.
Founded in the 12th century by Rawal Jaisal, the city's inception is rooted in a fascinating tale. After being passed over for the throne, Rawal Jaisal sought sage Eesul's guidance. The sage revealed Krishna's prophecy, foretelling the establishment of a new kingdom by a descendant of Rawal Jaisal's Yaduvanshi clan at the very spot. In 1156, Rawal Jaisal constructed the mud fort, naming it Jaisalmer, declaring it his capital and giving rise to a city that seamlessly intertwines history and geology.
Bikaner
Bikaner, the gateway to the Thar Desert, welcomes you to a unique blend of history, culture, and the enchanting world of camels. Home to one of only two models of biplanes used by the British in World War I, Bikaner showcases its rich heritage with pride. Maharaja Ganga Singh, the city's ruler, received these planes as a gift from the British.
The landscape of Bikaner is adorned with scattered sand dunes, especially in the northern and southern regions, adding to its distinctive charm. Established in 1488 by Rathore prince Rao Bikaji, the city proudly displays its ancient opulence through well-preserved palaces and forts constructed of enduring red sandstone.
Bikaner is rightfully known as "camel country," boasting some of the world's best riding camels. The city is home to one of the largest camel research and breeding farms globally, showcasing its deep connection to these majestic animals. Additionally, Bikaner houses the unique Karni Mata Temple at Deshnok, famously known as the Rats Temple.
Legend has it that Rao Bikaji, annoyed by an insensitive remark from his father, Rao Jodhaji (the founder of Jodhpur), ventured into the wilderness of Jangladesh. In 1488, he founded the kingdom of Bikaner, transforming it into an impressive city that beckons visitors to experience its royal heritage and cultural vibrancy.
Mount Abu
Mount Abu, Rajasthan's sole hill station, serves as a serene retreat from the arid desert climate, nestled at 1722 meters above sea level amidst the lush green hills of the Aravalli range. The landscape is a picturesque blend of tribal communities' rustic abodes, British-style bungalows, and royal holiday lodges, creating a wondrous contrast in this desert state. Adorned with vast green forests, serene lakes, and cascading waterfalls, Mount Abu offers year-round panoramic vistas.
Apart from its scenic beauty, Mount Abu holds religious significance for Jains and attracts history buffs and architecture enthusiasts with its structural wonders. Featured prominently in Rajasthan Tourism packages, Mount Abu is a preferred destination.
In the Puranic Age, known as "Arbudaranya" or "the forest of Arbhuda," Mount Abu served as a retreat for Sage Vashistha. Mythology ties the name "Mount Abu" to a serpent named Arbhuda, saving Lord Shiva's mount, Nandi. The legends also recount Sage Vashistha's yajna seeking divine intervention for righteousness on earth.
Historically, Mount Abu was associated with Gurjaras, as indicated by inscriptions, including Dhanpala's "Tilakmanajari." The region's rich history and natural beauty make it a preferred leisure destination for many.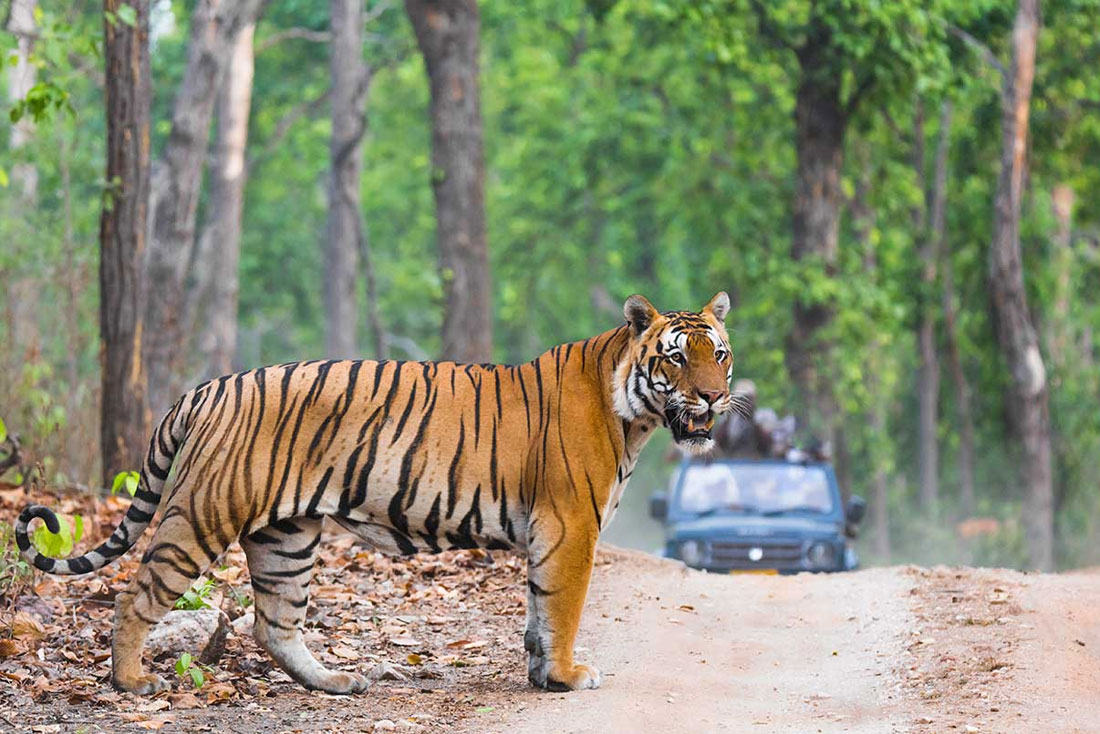 Ranthambore National Park and Tiger Reserve
Ranthambore National Park and Tiger Reserve, once the exclusive game reserve of the royal House of Jaipur, stands as a world-renowned wilderness area. Located at the convergence of the ancient Aravalli and Vindhya mountain ranges, just 14 kilometers from Sawai Madhopur, Ranthambore is celebrated for its exceptional tiger sightings in the wild. The park's diverse landscape includes rolling hills, crags, meadows, lakes, and rivulets, creating a habitat for a rich variety of flora and fauna.
Beyond the majestic tigers, Ranthambore is home to sloth bears, leopards, caracals, jackals, foxes, hyenas, and mongooses. Occasional sightings of the elusive Indian wolf add to the park's allure. The presence of chital, sambhar deer, nilgai, rhesus macaque, langur, and a plethora of bird species amidst dhok, fig, and banyan trees enhances the safari experience.
The landscape is dominated by the 10th-century fortress of Ranthambore, while the valleys feature cenotaphs, ruins, and abandoned settlements, providing a glimpse into the bygone era. From basking crocodiles to the majestic king vulture, Ranthambore offers an unparalleled safari experience, accompanied by the calls of the serpent eagle and the alarm sounds of spotted deer.
Accessible by rail from Delhi, Mumbai, and Jaipur, as well as by road from Jaipur and Delhi, Ranthambore is open from October to June. Sawai Madhopur provides various accommodation options to suit every budget, allowing travelers to immerse themselves in the tranquility and natural beauty of the forests. Given the park's popularity, it is advisable to make reservations in advance for an unforgettable wildlife experience.
Alwar
Alwar, the gateway city of Rajasthan, is a treasure trove of history dating back to around 1500 BC. As one of the oldest cities paradoxically representing the most recent Rajput kingdoms, Alwar boasts traditions rooted in the realms of Viratnagar. This region, also known as Matasya Desh, is where the mighty Pandavas spent the final years of their 13-year exile, as narrated in the Mahabharata.
Nestled amidst the lush green hills of the Aravalli range, Alwar is adorned with beautiful palaces and forts from a bygone era. The deep valleys and dense forest cover provide a haven for diverse bird species like the grey partridge and white-throated kingfisher, along with notable wildlife such as the Bengal tiger and golden jackal. Alwar's charm lies in its exquisite architecture, serene lakes, royal hunting chalets, dense jungles, and a unique socio-cultural environment, making it a delightful destination for travelers seeking a glimpse into Rajasthan's rich heritage.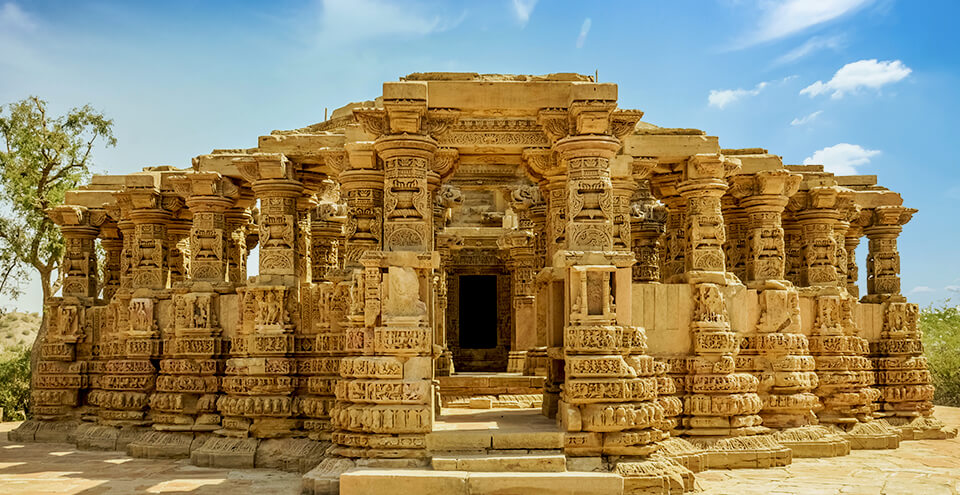 Barmer
Barmer, spanning an expansive 28,387 sq. km, stands as one of Rajasthan's larger districts, situated in the western part and encompassing a portion of the Thar Desert. Jaisalmer lies to its north, while Jalore is located to the south. Pali and Jodhpur form the eastern border, and to the west, Barmer shares a boundary with Pakistan. The district experiences significant temperature variations, with summers reaching up to 51 °C and winters dropping to 0 °C. The Luni River, the longest in Barmer, traverses nearly 500 km, passing through Jalore and merging into the marshy land of the Runn of Kutch.
In the 12th century, the region was known as Mallani and later renamed Barmer by its founder, Bahada Rao, also known as Bar Rao, a Parmar Ruler. The present city of Barmer was established in 1552 AD by Rawat Bhima, a descendant of Rawat Luka, who defeated the Parmers and made Barmer their capital. The city features the Barmer Garh, a fort built by Rawat Bhima at a height of 676 feet. Barmer, once a camel trade route, boasts rich craftsmanship in wood carving, pottery, embroidery, and ajrak prints. The Mallinath Cattle festival in Tilwara village commemorates Rawal Mallinath, the founder of Mallani Pargana, adding vibrant cultural celebrations to the district's charm.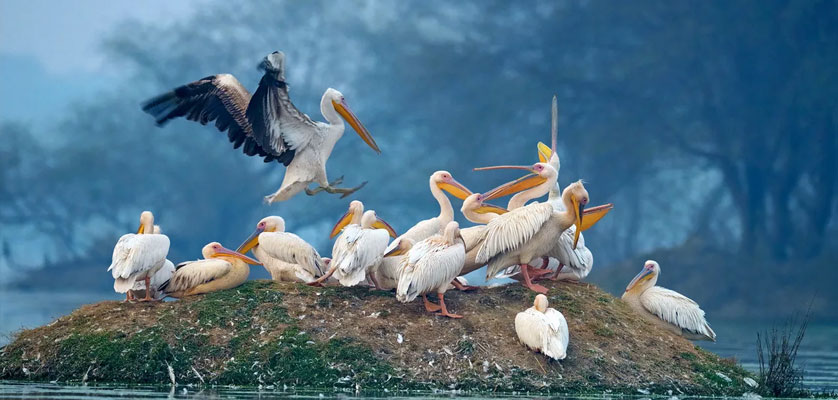 Bharatpur
Bharatpur, with a history dating back to the 5th century BC, was once the flourishing Matsya kingdom, known for its alliance with the Pandavas in the Mahabharata war. The city's name, Bharatpur, is traced to Bharat, Lord Ram's younger brother, who holds a prestigious position as the family deity of the ruling family. Legends also associate Laxman's name with Bharatpur, appearing in state seals and coat-of-arms.
In the early 18th century, Maharaja Suraj Mal, after defeating rival chieftain Khemkaran, founded Bharatpur and expanded the city with numerous forts and palaces, including the Pleasure Palace Complex at Deeg.
Bharatpur is renowned for Keoladeo Ghana National Park (KNP), one of the world's premier bird-watching destinations. The park, a man-made wetland with a rich history, is a haven for migratory birds, attracting birders and ornithologists to witness the diverse avian species, including ducks, geese, raptors, and more. With over 370 recorded species, KNP is a World Heritage Site that once hosted the Siberian crane, making it a fascinating bird reserve.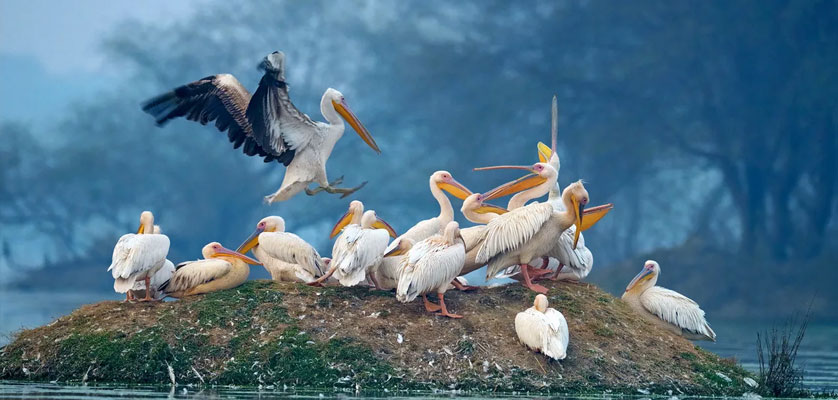 Chittorgarh
Chittorgarh, a city steeped in the tales of Rajputana bravery and passion, derives its name from the magnificent Chittorgarh Fort. Perched atop a 180-meter high hill and sprawling across 700 acres, the fort is a symbol of Rajput pride.
The Chittorgarh Fort has weathered a tumultuous history, facing violent attacks thrice. In 1303, Sultan Ala-ud-din Khilji of Delhi sought to abduct Queen Padmini, sparking the first assault. In 1533, Sultan Bahadur Shah of Gujarat wrought considerable destruction, and in 1568, Mughal Emperor Akbar attacked and seized the fort. The fort was ultimately returned to the Rajputs in 1616 under the rule of Mughal Emperor Jahangir. The stories of these historical events echo through the bards of Rajasthan, ensuring that the courage and sacrifices made in Chittorgarh remain an indelible part of its legacy.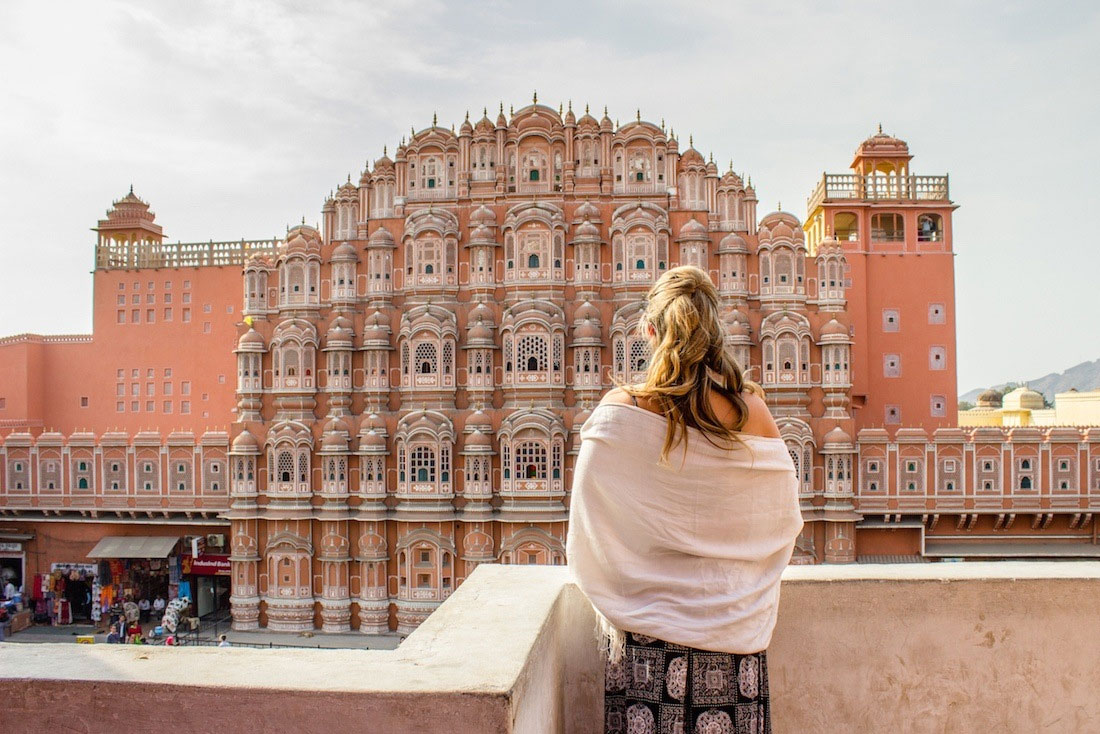 Jaipur
Jaipur, known as the Pink City, stands as a testament to the meticulous planning of Vidyadhar Bhattacharya, making it the first planned city in India. Renowned globally for its colored gems, Jaipur seamlessly blends the charm of its ancient history with the advantages of a bustling metropolis. As one of the three corners of the Golden Triangle, along with Delhi and Agra, Jaipur captivates visitors with its rich heritage.
Legend has it that in 1876, during a visit by the Prince of Wales, Maharaja Ram Singh of Jaipur painted the entire city pink as a symbol of hospitality. This distinctive pink hue has since become an iconic feature, creating a marvelous spectacle against the backdrop of forts like Nahargarh, Jaigarh, and Garh Ganesh Temple.
Established in 1727 by Jai Singh II, the Raja of Amber, Jaipur became the new capital due to population growth and water scarcity in Amber. Noted architect Vidyadhar Bhattacharya applied the principles of Vastu Shastra in the city's construction, resulting in a harmonious and well-planned urban landscape. Jaipur's architectural grandeur and vibrant culture have earned it recognition as a UNESCO World Heritage Site.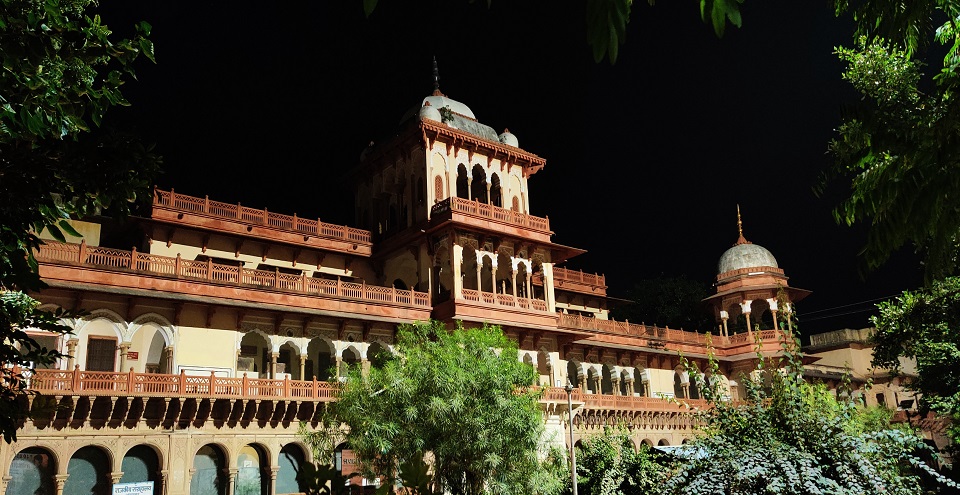 Jhalawar
Jhalawar, formerly known as Brijnagar, stands out for its rich natural beauty, boasting a landscape adorned with vibrant flora and fauna. In contrast to the typical Rajasthan cities, Jhalawar features a rocky yet verdant terrain, adorned with red poppy fields and orange orchards that contribute significantly to the country's citrus production. The city's colorful surroundings add to its unique charm.
Renowned for its historical significance, Jhalawar showcases a cultural heritage rich in forts and palaces dating back to the Rajput and Mughal periods. The city is particularly famous for its abundance of temples and religious sites. The name "Jhalawar" pays homage to its Jhala rulers, with Jhala Zalim Singh, the Dewan of Kota State, playing a pivotal role in establishing the town as a cantonment called Chhaoni Umedpura near the existing Jhalrapatan Fort. The region was once surrounded by dense forests, providing a habitat for exotic species, and was transformed into a military cantonment during the Maratha invasions through the Hadoti states.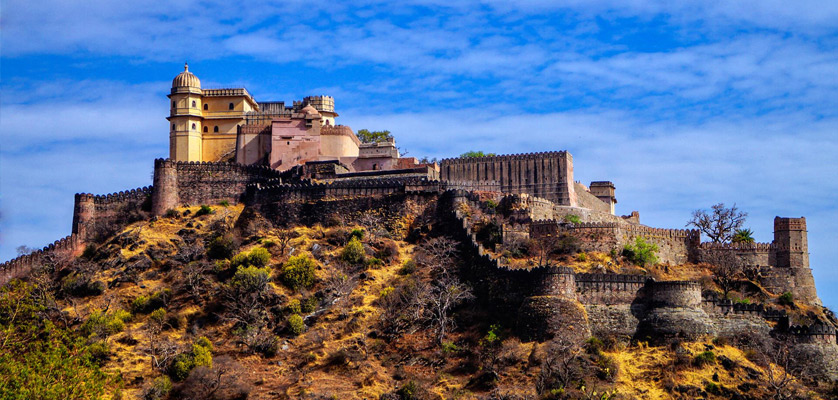 Kumbhalgarh
Kumbhalgarh Fort, situated 84 kilometers north of Udaipur amidst the wilderness, holds great historical significance as the second most important citadel in the Mewar region after Chittorgarh. Constructed in the 15th century AD by Rana Kumbha, the fort is nestled in the Aravali Ranges, showcasing a formidable aura attributed to the inaccessibility and hostility of its topography.
The fort served as a refuge for the rulers of Mewar during times of strife, playing a crucial role in protecting King Udai of Mewar in his early childhood after the untimely demise of Vikramaditya. As the birthplace of Mewar's legendary king, Maharana Pratap, Kumbhalgarh Fort carries immense sentimental value for the people.
Noteworthy for its self-contained defenses, the fort withstood a prolonged siege, yielding only once to the combined forces of the Mughals and Amber due to water scarcity. The Mauryas built a splendid array of temples within the fort, with the Badal Mahal, or the palace of the clouds, standing out as a picturesque attraction. The fort's extensive wall, stretching 36 kilometers and wide enough for eight horses abreast, offers a breathtaking bird's eye view of the surroundings. Maharana Fateh Singh undertook renovations in the 19th century, and the fort's compound contains intriguing ruins that provide an educative stroll through history.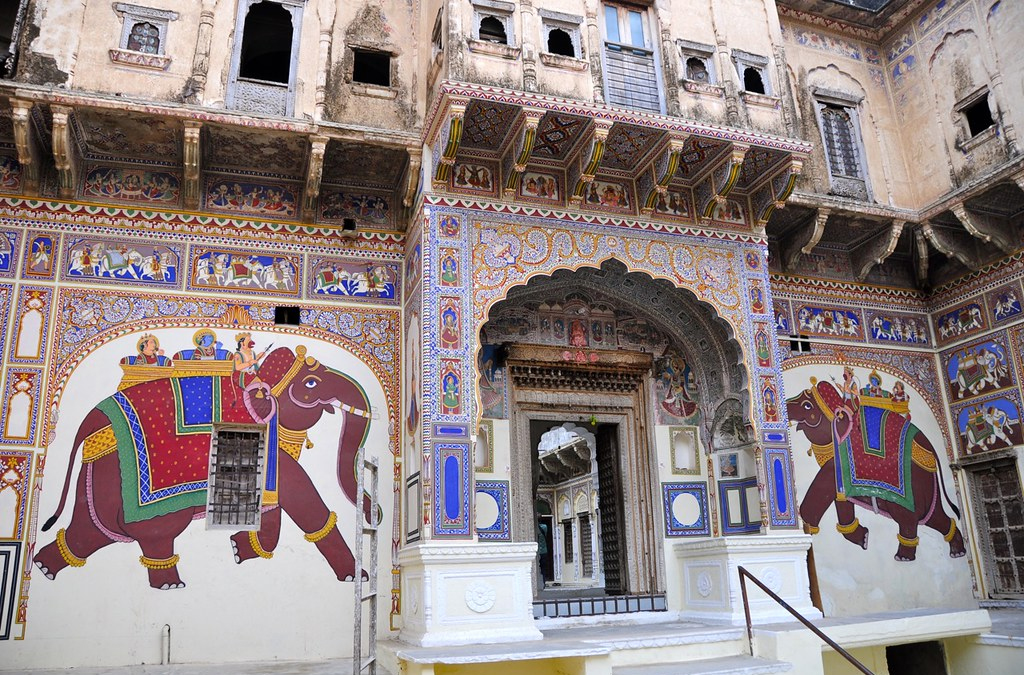 Mandawa
Mandawa, located in the Shekhawati region of Rajasthan, is a captivating small town steeped in history. Positioned around 190 kilometers from Jaipur and approximately 240 kilometers from New Delhi, Mandawa was once a thriving hub for traders in the late 18th and early 19th centuries. Now transformed into a tourist attraction, Mandawa is often referred to as an open-air art gallery due to its abundance of architecturally and artistically stunning historical structures.
Renowned for its Havelis, many of which have been converted into Heritage Hotels, Mandawa boasts attractions like Murmuria Haveli, Chokhani Double Haveli, and Hanuman Prasad Goenka Haveli. The town's rich history comes alive through paintings, murals, and exquisite artifacts showcased in these Havelis.
Visitors can immerse themselves in the town's charm by taking a walking tour through its historic lanes, exploring palatial residences that narrate tales of the past. Activities like making a wish at the Harlalka Well, believed to come true by locals, add a touch of mystique to the experience.
To enjoy Mandawa to the fullest, it is advisable to visit during the winter season, from October to March, when the weather is pleasant, making it an ideal time for exploration and appreciation of the town's artistic heritage.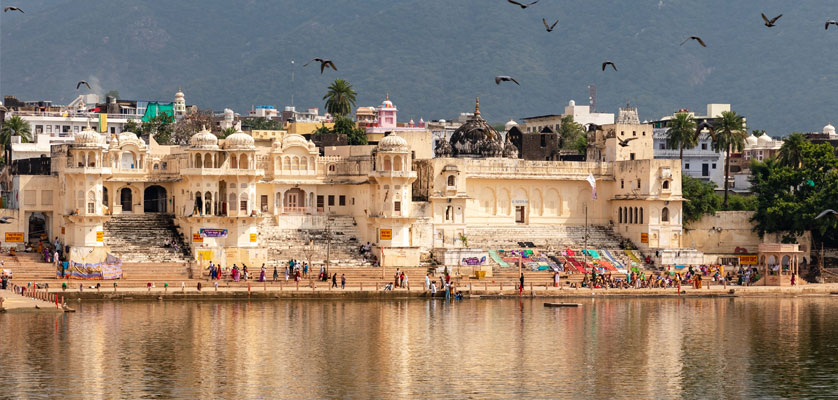 Pushkar
Pushkar, one of the oldest cities in India, holds a special place in the hearts of tourists and devotees alike. Nestled to the northwest of Ajmer, this tranquil city is set at an elevation of 510 metres and is surrounded by hillocks, with the 'Nag Pahar' forming a natural border between Ajmer and Pushkar. Known as the 'rose garden of Rajasthan,' Pushkar is renowned for its exquisite Pushkar rose, exported worldwide.
Legend has it that Lord Brahma, the creator of the Universe, dropped a lotus to the ground, giving rise to an immediate creation of a lake. In honor of the flower, he named the place Pushkar. This city boasts the unique distinction of housing the only temple dedicated to Lord Brahma globally. For Hindus, undertaking a journey to Pushkar is considered the ultimate pilgrimage, believed to lead to salvation. The city's timeless architectural heritage and captivating mythological history make it a fascinating destination for fairs and festivities.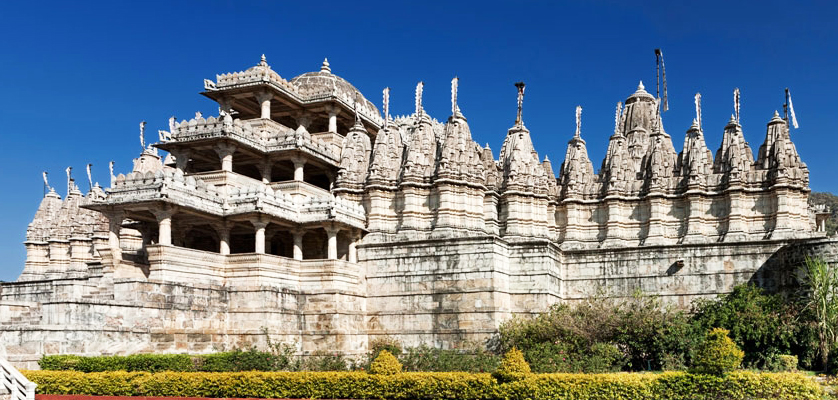 Ranakpur
Ranakpur Temple, nestled in the Aravalli hills of Rajasthan, is a 15th-century Jain marvel, a testament to devotion and architectural brilliance. Its historical roots trace back to the early 15th century, built by Dhanna Shah under the patronage of Rana Kumbha. The temple's unique design, inspired by a celestial vision, boasts intricately carved pillars, 24 pillared halls, and 80 domes over 48,000 square feet.
The Chaumukha Temple, housing Lord Adinath, the first Jain Tirthankara, is the centerpiece. With 1444 pillars, no two alike, and a 6-foot-tall deity statue, the temple captivates with celestial maidens' carvings and geometric designs on the 45-foot-high ceilings. Evenings come alive with diyas illuminating the temple during the aarti, a mesmerizing daily ritual. Ranakpur Temple, a fusion of spirituality and artistry, stands as a beacon of devotion in the heart of Rajasthan.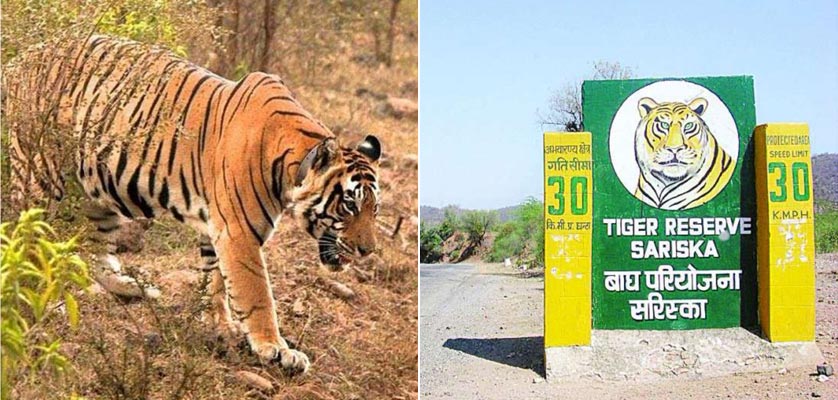 Sariska Tiger Reserve
Sariska Tiger Reserve, sprawled over 800 square kilometers in Alwar, offers a diverse natural landscape featuring mountains, grasslands, and dry deciduous forests. Home to various wildlife, including tigers, jungle cats, sambhar, and a plethora of bird species, the reserve is a haven for nature enthusiasts. Embark on a thrilling jeep safari to witness the vibrant wildlife, including the elusive tigers, and explore the Kankwadi Fort, accessible only through this safari. With over 220 bird species, the reserve provides a delightful experience for bird watchers, especially during migratory seasons.
The Neelkanth Temple, perched on an isolated mountain and dating back to the 6th century, showcases intricately carved statues. Another gem within the reserve is the Pandupol Hanuman Temple, nestled amidst a scenic waterfall, offering a serene setting for relaxation and pilgrimage activities. Sariska Tiger Reserve, with its architectural and natural wonders, is a captivating destination that beckons wildlife enthusiasts and nature lovers alike. Immerse yourself in the beauty of nature and the thrill of spotting majestic tigers for an unforgettable experience in this tiger reserve.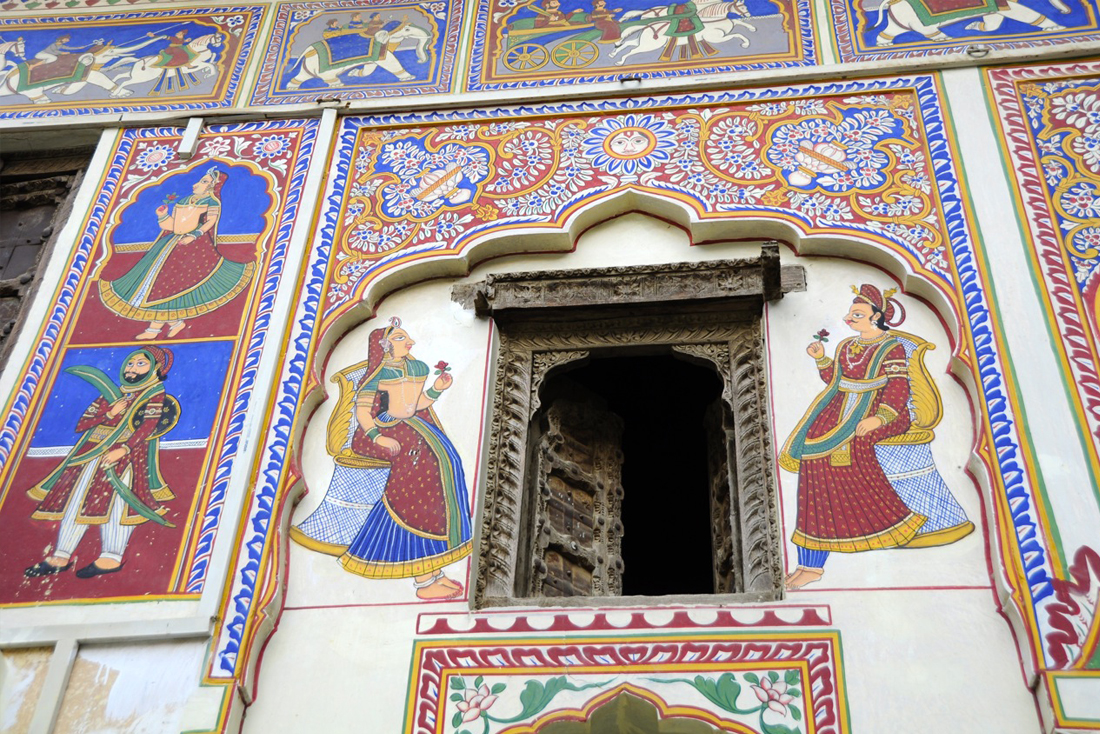 Sariska Tiger Reserve
Shekhawati, encompassing Churu, Jhunjhunu, and Sikar, stands as a captivating destination in vibrant Rajasthan, steeped in history and architectural splendor. Once ruled by Rao Shekha, this northern gem is a haven for art and architecture enthusiasts. The region is adorned with numerous havelis, grand mansions reflecting the opulence of the bygone eras. A riot of colors characterizes this vibrant landscape, with intricately embellished havelis dating back to the 18th century and the first half of the 20th century.
Shekhawati is a treasure trove for those enamored with mythology and fauna, as tales of Lord Rama's valor and Lord Krishna's miracles come to life in the marvelous mansions. Alongside the havelis, the region boasts towering forts, baoris (step wells), shrines, and a rich cultural tapestry that beckons travelers to explore its historical and artistic legacy. Immerse yourself in the enchanting world of Shekhawati, where every corner echoes the tales of Rajasthan's glorious past.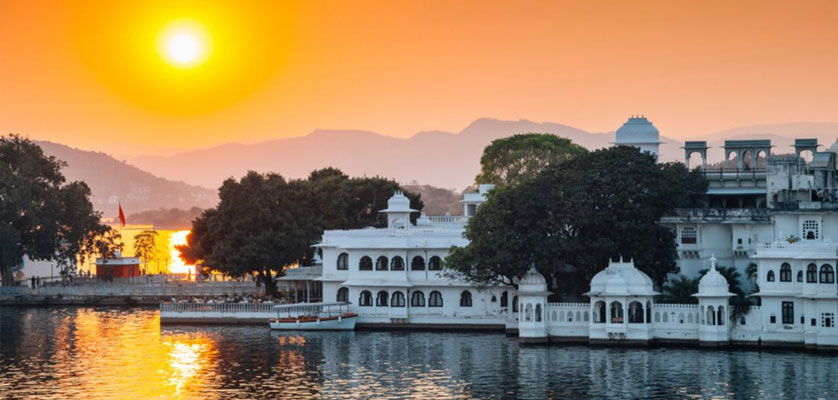 Udaipur
Udaipur, often hailed as the 'Venice of the East,' is a mesmerizing city surrounded by the serene waters of lakes and embraced by the lush Aravalli hills. The iconic Lake Palace, situated on Lake Pichola, stands as a breathtaking symbol of Udaipur's beauty. Jaisamand Lake, claimed to be Asia's second-largest man-made freshwater lake, enhances the city's allure. The architectural splendor of City Palace and Sajjangarh (Monsoon Palace) further enriches Udaipur's grandeur.
Renowned for its abundance of zinc and marble, Udaipur boasts unique attractions like the solar observatory on Lake Fateh Sagar—the only one in India located on an island. The city comes alive during the ten-day Shilpgram Festival (21-30 Dec), drawing art and craft enthusiasts from far and wide. Founded in 1553 by Maharana Udai Singh II, Udaipur's historical roots add depth to its charm, nestled in the fertile Girwa Valley, symbolizing the heart of the Mewar Kingdom.
Samode
Discover the enchanting village of Samode in Rajasthan, just 45km from Jaipur, offering a peaceful retreat steeped in history. Explore the 475-year-old Samode Palace, a marvel of Mughal architecture adorned with Rajasthani art. Immerse yourself in cultural shows at Sultan Mahal and Durbar Hall while enjoying a breathtaking panorama of Samode village.
Experience tranquility at Samode Bagh, a 250-year-old Mughal garden boasting water channels, fountains, and luxurious tented accommodations. Indulge in Rajasthani and international cuisine amid the serene surroundings, creating the perfect setting for relaxation. Samode, with its historic landmarks and cultural richness, promises an unforgettable weekend getaway, embracing the vibrant essence of Rajasthani heritage.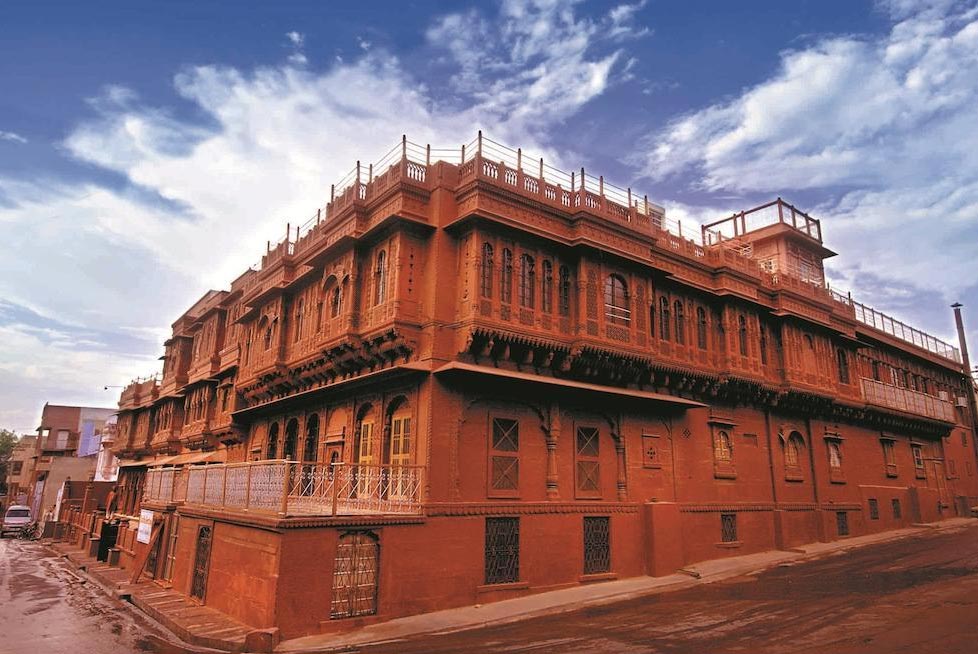 Phalodi
Phalodi, renowned as the salt city, beckons in the heart of Rajasthan's Jodhpur district, nestled between the Golden City, Jaisalmer, and the Sun City, Jodhpur, within the vast Thar Desert. An ancient caravan center, Phalodi still engages in salt trading on camelback, embodying the essence of the desert ships. Surrounded by Bikaner, Nagaur, Jaisalmer, and Jodhpur, it stands as the district's second-largest town.
Steeped in history dating back to the 15th century, Phalodi, once known as Phalvaridhika, witnessed rule under Rao Maldeo Rathore and later integration into Jodhpur's legacy. The town radiates culture with elegantly designed jootis, vibrant bangles, and women adorned in colorful attire and jewelry. Hindi and Rajasthani echo through its streets. Phalodi's allure extends to forts, royal havelis, bustling bazaars, and ancient Hindu and Jain temples, showcasing the distinctive Jharokha and Jaali styles of Rajput architecture.
Phalodi Fort, a historic monument dating back over 300 years, and Lal Niwas, now a heritage hotel, captivate with their architectural splendor. Notable attractions include Sachiya Mata Temple, Mahavira Temple, Ramdevra Temple, and the Sun Temple. For avid birdwatchers, Khichan village, a mere 5 km away, hosts the mesmerizing migration of demoiselle cranes from August to March. Recognized internationally as a temporary habitat for these birds, Khichan is aptly hailed as the demoiselle crane village. Phalodi unfolds as a cultural tapestry, seamlessly blending heritage, vibrant traditions, and the breathtaking spectacle of migratory birds.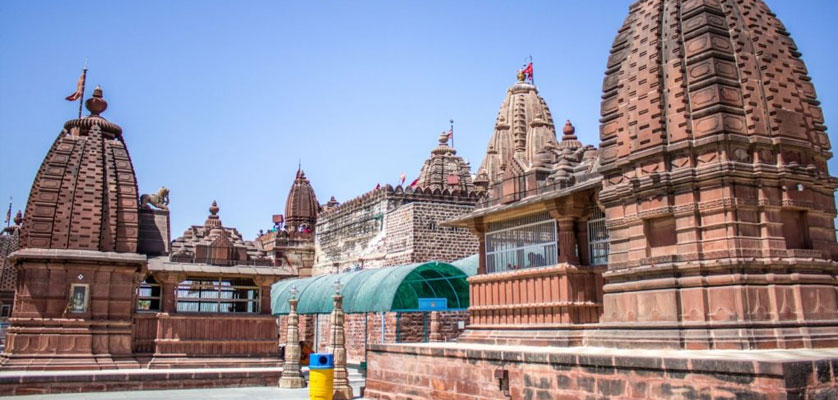 Osian
Explore the enchanting desert town of Osian, a mere 65 kilometers from Jodhpur, boasting rugged landscapes and shimmering sand dunes that captivate the senses. Nestled on the edge of the Thar desert, Osian offers a glimpse into remote desert life, with vast layers of sand, desert flora, and the whispering wind creating a breathtaking panorama.
Renowned as the "Khajuraho of Rajasthan," Osian is adorned with magnificent temples showcasing architectural splendor and stunning design. The Sachiya Mata Temple and Mahavira Temples stand out for their spiritual ambiance and divine serenity. Harihara Temples, dedicated to Lord Harihara, boast resplendent sculptures.
Engage in thrilling activities like camping under the twinkling stars in the Thar Desert or embark on a jeep safari to uncover hidden desert gems and immerse yourself in local traditions. Visit Osian between November and February for a pleasant experience, avoiding extreme temperatures. In January, temperatures drop to around 0 degrees, creating a uniquely cold yet captivating atmosphere for your desert adventure.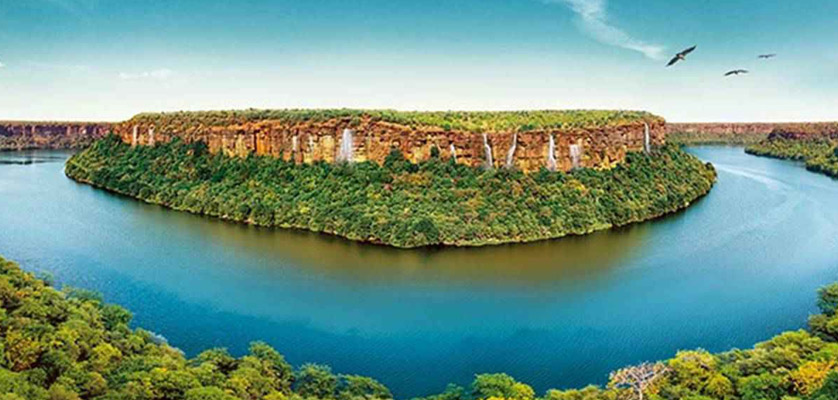 Kota
Explore the enchanting city of Kota, the third largest in Rajasthan, situated on the scenic banks of the Chambal River. Kota is a renowned tourist destination, celebrated for its unique style of paintings, majestic palaces, museums, and revered places of worship. The city's fame extends to its exquisite gold jewelry, Doria and silk sarees, and the globally acclaimed Kota stone.
With a history dating back to the 12th century, Kota's roots trace back to Rao Deva, who founded the region of Hadoti. In 1631, the independent Rajput state of Kota emerged from Bundi. Kota's rich history includes turbulent episodes, facing raids from Mughal rulers, Jaipur Maharajas, and Maratha warlords. Today, Kota stands as a global symbol of architectural splendor, boasting beautiful palaces, temples, and museums that narrate the grandeur of a bygone era. Immerse yourself in the historical tapestry of Kota, where each monument tells a story of resilience and regality.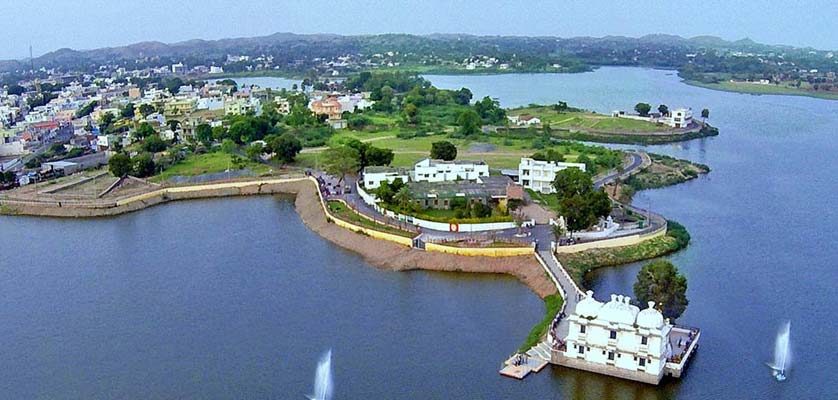 Dungarpur
Discover the allure of Dungarpur, the City of Hills, nestled in the foothills of the Aravalli range. This exotic destination is synonymous with the globally shipped green marble that graces its landscapes. With a contrasting landscape, Dungarpur unfolds as a tapestry of wilderness in the northeast and flourishing plains in the southwest, nourished by the Mahi and Som rivers.
Dungarpur's claim to tourist acclaim lies in the remarkable architecture of its palaces and royal residences. Adorned with intricately designed 'jharokhas' (windows), these stone structures reflect the style crafted during the reign of Maharawal Shiv Singh (1730-1785 AD). The city is a hub of skilled artisans, particularly renowned goldsmiths and silversmiths celebrated for their lacquer-painted toys and picture frames.
Founded in 1258 AD by Rawal Veer Singh, Dungarpur's architectural heritage has been enriched by subsequent rulers. Immerse yourself in the regal charm and craftsmanship of Dungarpur, where history and artistry converge to create a captivating destination.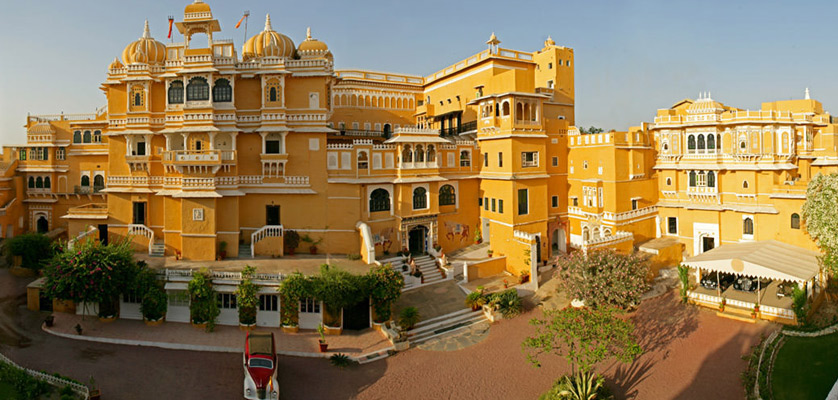 Deogarh
Deogarh, a captivating city in Rajasthan, unfolds its cultural splendor against the backdrop of Bhil villages and an elevation of 2100 feet above sea level. Renowned for its marvelous miniature paintings, the city invites visitors to admire the pristine beauty of its lakes and other commendable attractions.
Located approximately 539 kilometers from Delhi, the journey to Deogarh takes about 9.5 hours. A highlight of Deogarh is the majestic Deogarh Mahal, a 17th-century palace transformed into a heritage hotel. Offering a royal experience with 50 rooms and breathtaking views, it stands as a masterpiece of architecture.
Activities at Deogarh Mahal include village walks, rural rambles exploring pastoral settings, a rural rail experience on a meter-gauge train through the Aravalli hills, and bird watching at nearby lakes.
Indulge in the regal charm and immersive activities at Deogarh for a memorable Rajasthan experience.
Nagaur
Nagaur, a historical city in Rajasthan, is a tapestry of vibrant culture and architectural marvels. Known for the colossal Nagaur Fort, it hosts the renowned Nagaur Cattle Fair, attracting traders from far and wide. The fort, with its intricate design and ancient charm, offers a glimpse into the region's rich history. Nagaur is adorned with palaces, temples, and havelis, reflecting Rajputana grandeur. The stunning Deepak Mahal and Amar Singh Mahal within the fort complex add to the allure. Explore Nagaur's vibrant bazaars, where traditional crafts and artifacts beckon, making it a compelling destination for history enthusiasts and culture seekers.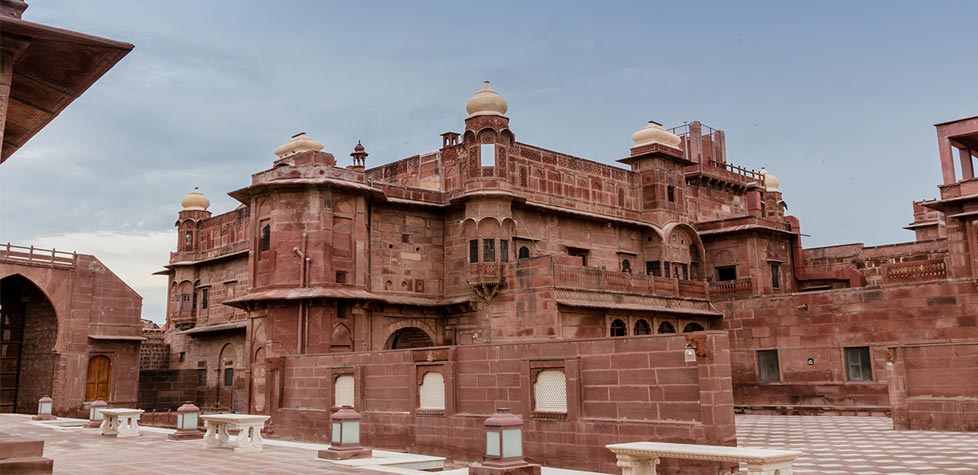 Pokaran
Pokaran, a historic desert town in Rajasthan, enchants visitors with its architectural heritage and tales of valor. Famous for the grand Pokaran Fort, it narrates a fascinating history and showcases exquisite Rajputana architecture. The Fort, built in the 14th century, witnessed significant events, including India's nuclear tests. The vibrant local markets offer traditional crafts, textiles, and jewelry. Visit the Salim Singh Haveli, a splendid mansion with unique architecture, and the Baba Ramdev Temple, a revered pilgrimage site. Pokaran's desert landscape and cultural richness make it a compelling destination for those seeking history, spirituality, and the timeless allure of Rajasthan.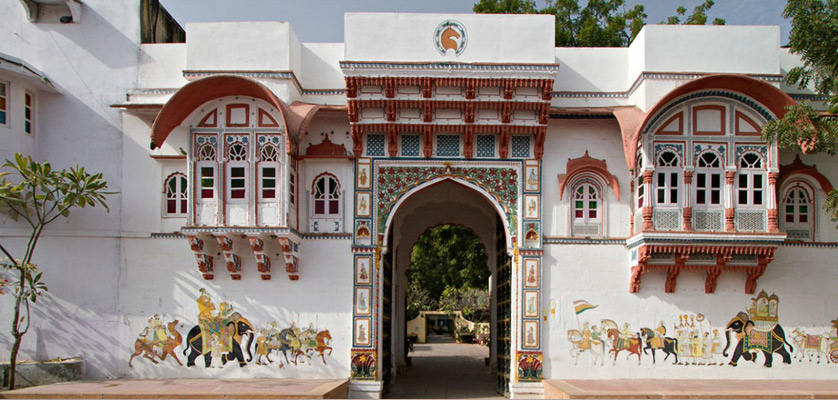 Rohetgarh
Rohetgarh, a regal retreat in Rajasthan, welcomes travelers with its timeless charm and Rajputana hospitality. Nestled near Jodhpur, this heritage hotel offers a glimpse into Rajasthan's rich cultural tapestry. The majestic Rohetgarh Fort, dating back to the 16th century, stands as a testament to architectural grandeur. Immerse yourself in the regal ambiance of intricately designed rooms, adorned with antique furnishings and traditional decor.
Engage in cultural experiences like folk performances and village safaris to witness rural Rajasthan's authenticity. The enchanting Rohetgarh, surrounded by picturesque landscapes, offers an oasis of tranquility and a chance to relive the royal era in the heart of the Thar Desert.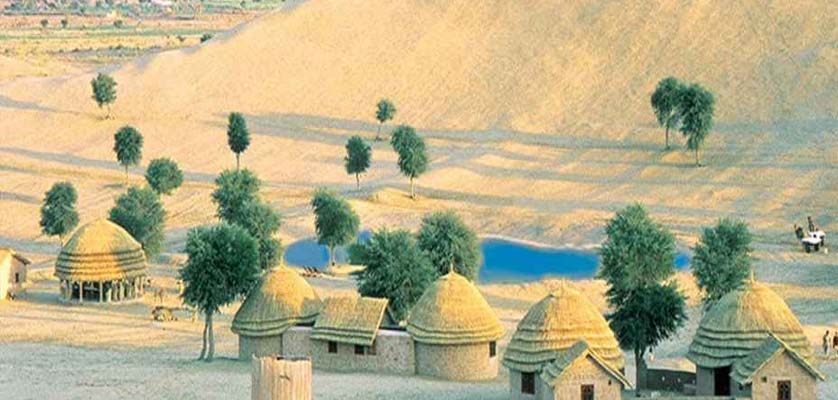 Khimsar
Khimsar, a captivating village in Rajasthan, unfolds its timeless allure against the arid landscape of the Thar Desert. Renowned for the majestic Khimsar Fort, a 16th-century heritage structure, it stands as a symbol of regality and architectural finesse. The fort, now transformed into a heritage hotel, offers a unique blend of historical grandeur and modern comforts. Khimsar also boasts the enchanting Khimsar Dunes Village, providing a rustic desert experience with tented accommodations. Engage in camel safaris, explore nearby temples, and immerse yourself in the tranquility of the desert. Khimsar invites travelers to savor the charm of Rajasthan's heritage and the vast expanse of the Thar.
Neemrana
Neemrana, a historic town in Rajasthan, beckons travelers with its architectural splendor and rich heritage. Renowned for the Neemrana Fort Palace, a 15th-century fort converted into a luxurious hotel, it stands as a testament to medieval grandeur. Located between Delhi and Jaipur, Neemrana offers a perfect retreat with its palatial charm and panoramic views. The town is adorned with step wells, temples, and havelis, reflecting the cultural richness of the region. Visitors can immerse themselves in the regal ambiance, explore the ancient structures, and enjoy modern amenities within the fort complex, making Neemrana a delightful fusion of history and luxury.
Fatehpur
Fatehpur, a town in the Sikar district of Rajasthan, is a captivating destination nestled in the heart of the Shekhawati region. Situated midway between Jaipur and Bikaner, Fatehpur boasts a rich cultural tapestry, adorned with splendid havelis and intricately painted frescoes. This historical town provides a glimpse into the architectural opulence of the bygone era. The well-preserved heritage structures and vibrant marketplaces showcase the artistic legacy of Rajasthan. Fatehpur, with its strategic location, serves as a cultural oasis, inviting travelers to explore the timeless beauty of Shekhawati's art and architecture on the journey between two iconic cities, Jaipur and Bikaner.
Nawalgarh
Nawalgarh, a picturesque town in the Shekhawati region of Rajasthan, beckons with its rich cultural heritage and architectural splendor. Known as the "Open-Air Art Gallery," Nawalgarh is famed for its ornately decorated havelis adorned with vibrant frescoes depicting mythological themes, daily life, and historical events. The town encapsulates the opulence of the Marwari merchants, showcasing their affluence through grandiose mansions.
Prominent havelis like Morarka Haveli, Poddar Haveli, and Aath Haveli are testament to the town's artistic prowess. Nawalgarh's charm lies in its well-preserved heritage, making it a captivating destination for those seeking a journey through Rajasthan's cultural and architectural marvels.
Jhunjhunu
Jhunjhunu, a vibrant city in the Shekhawati region of Rajasthan, boasts a rich tapestry of history, art, and culture. Famous for its opulent havelis adorned with intricate frescoes, Jhunjhunu is often referred to as the "Paris of Rajasthan" due to its artistic wealth. The grandeur of havelis like the Modi Haveli, Khetri Mahal, and Hawa Mahal reflects the prosperity of the Marwari merchants.
Jhunjhunu is also home to the prominent Rani Sati Temple, a sacred shrine dedicated to Goddess Sati. The city's architectural marvels, bustling markets, and cultural heritage make it a captivating destination for travelers exploring the treasures of Shekhawati.
Sikar
Sikar, a historic city in the Shekhawati region of Rajasthan, is a treasure trove of art, architecture, and cultural heritage. Known for its splendid havelis adorned with vibrant frescoes, Sikar is a captivating destination for enthusiasts of history and aesthetics. The city boasts architectural wonders like the Biyani Haveli, Bansidhar Rathi Haveli, and Madho Niwas Kothi, showcasing the opulence of the Marwari merchants.
Sikar also houses the grand Laxmangarh Fort, a formidable structure with intricate artwork. The town's bustling bazaars, vibrant festivals, and well-preserved heritage make Sikar an enriching experience for travelers exploring the grandeur of Rajasthan's cultural legacy.
Churu
Churu, a charming town in the Shekhawati region of Rajasthan, is renowned for its architectural grandeur and cultural richness. Often referred to as the "gateway to the Thar Desert," Churu boasts a plethora of ornate havelis adorned with intricate frescoes, reflecting the prosperity of Marwari merchants. Notable havelis like Kanhaiya Lal Bagla ki Haweli and Surana Double Haveli are testament to the town's artistic heritage.
Churu is also known for its grand temples, including the Ratangarh Mata Temple and Salasar Balaji Temple, drawing pilgrims and tourists alike. The town's unique blend of history, art, and spirituality makes it a captivating destination in the heart of Shekhawati.
Karauli
Karauli, a picturesque city in Rajasthan, is known for its enchanting heritage, ancient temples, and vibrant bazaars. The City Palace, Kaila Devi Temple, and Madan Mohan Ji Temple showcase the town's architectural and spiritual splendor. Karauli's cultural richness and warm hospitality make it a delightful destination for those exploring Rajasthan's royal legacy.
Hanumangarh
Hanumangarh, a historic city in Rajasthan, is situated on the banks of the Ghaggar River. Named after Lord Hanuman, it holds archaeological significance with ancient mounds and ruins. The colossal Bhatner Fort, showcasing the region's historical importance, is a prominent attraction. Hanumangarh Lake and Temple, Kalibangan Archaeological Site, and Brahmani Mata Temple add to the town's cultural and natural allure. This city provides a glimpse into Rajasthan's rich heritage and archaeological treasures. royal legacy.
Pali
Pali, a bustling city in Rajasthan, is celebrated for its historical and cultural heritage. The city is known for the iconic Ranakpur Jain Temple, an architectural marvel with intricately carved marble. Pali also serves as a gateway to the mesmerizing Aravalli Range. The city's vibrant markets and traditional craftsmanship add to its charm, making Pali a compelling destination for those seeking a blend of history, spirituality, and local flavors in the heart of Rajasthan.
Dausa
Dausa, located in the eastern part of Rajasthan, is a city with a rich historical and cultural legacy. The city is home to the impressive Mehandipur Balaji Temple, known for its spiritual significance. The region also boasts ancient forts like the Bhandarej Fort, reflecting its historical importance. Dausa offers a glimpse into Rajasthan's diverse heritage, making it a compelling destination for travelers seeking history, spirituality, and architectural marvels.
Bhilwara
Bhilwara, a city in Rajasthan, is renowned for its textile industry and rich historical heritage. The city is a major hub for the production of quality fabrics and is often referred to as the "Textile City of India." Bhilwara is also home to historical sites like the Harni Mahadev Temple and Mandalgarh Fort, showcasing the region's cultural richness. The city's vibrant markets, cultural festivals, and textile traditions make Bhilwara a fascinating destination for those interested in exploring the intersection of commerce and culture in Rajasthan.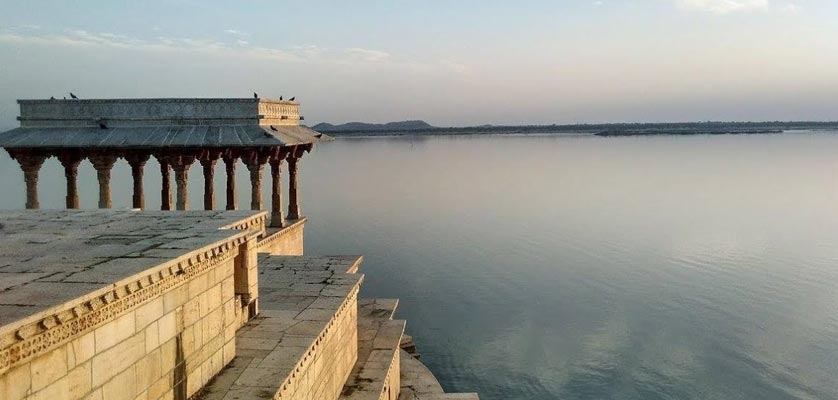 Rajsamand
Rajsamand, a city in Rajasthan, is known for its stunning marble structures and picturesque lakes. The Rajsamand Lake, built in the 17th century, is a major attraction surrounded by ghats and pavilions. The iconic Kumbhalgarh Fort, a UNESCO World Heritage Site, stands majestically in the Aravalli Range. The intricate carvings of the Ranakpur Jain Temple and the historic Haldi Ghati battlefield further enhance the city's cultural significance. Rajsamand offers a blend of historical marvels, natural beauty, and religious landmarks, making it a captivating destination in the heart of Rajasthan.
Tonk: Tonk, a city blending Rajput and Islamic cultures, boasts landmarks like Sunehri Kothi. With a rich historical tapestry, it stands as a testament to the region's cultural diversity.
Dholpur: Nestled along the Chambal River, Dholpur is steeped in history, featuring the opulent Dholpur Palace and the regal Shergarh Fort.
Sri Ganganagar: Sri Ganganagar, the northernmost city of Rajasthan, is named after Maharaja Shri Ganga Singh Bahadur, reflecting its royal heritage.
Jalore: Jalore, known for the formidable Jalore Fort and abundant granite reserves, offers a glimpse into Rajasthan's historical and geological richness.
Sawai Madhopur: Sawai Madhopur, the gateway to Ranthambore National Park, is a haven for wildlife enthusiasts, with the majestic Ranthambore Fort adding a touch of history.
Banswara: Nestled amidst tribal communities, Banswara is renowned for its forests, wildlife, and vibrant tribal fairs, offering a unique cultural experience.
Khichan: Khichan, a picturesque village, becomes a paradise for birdwatchers during the annual migration of demoiselle cranes.
Mukundara: Mukundara, home to Mukundara Hills National Park, invites nature lovers to explore its rich biodiversity.
Deeg: Deeg, with its splendid palaces and gardens, particularly the magnificent Deeg Palace, showcases the architectural opulence of Rajasthan.
Pilani: Pilani, known for the prestigious Birla Institute of Technology and Science (BITS), is a hub of educational excellence.
Narlai: Narlai, with its tranquil setting and historical temples, including the renowned Elephant Rock, offers a serene retreat.
Nathdwara: Nathdwara, famed for the Srinathji Temple dedicated to Lord Krishna, attracts devotees with its spiritual aura.
Kishangarh: Kishangarh, renowned for Bani Thani paintings and the imposing Kishangarh Fort, is a cultural gem in Rajasthan.
Mandore: Mandore, adorned with the enchanting Mandore Gardens and cenotaphs, narrates the tales of bygone eras.
Baran: Baran, marked by historical sites and natural beauty, stands as a testimony to Rajasthan's diverse landscapes and historical heritage.
These destinations collectively paint a vibrant tapestry of Rajasthan's cultural, historical, and natural wealth.
Just fill in the form here with all necessary details and we will provide you the perfect, tailor-made itinerary at the best possible price, one of our travel experts will contact you shortly.
Recent Posts