Exploring India's Golden Triangle by Train: A Journey into History, Culture, and Architecture
India, often referred to as a subcontinent, is vast and diverse. One of the most captivating regions to explore is North India, which offers a perfect blend of history, culture, spirituality, and natural beauty. Backpacking in North India promises memories that last a lifetime. This guide is here to offer you full details on how to embark on a 13 to 16-day journey on a budget.
---
Introduction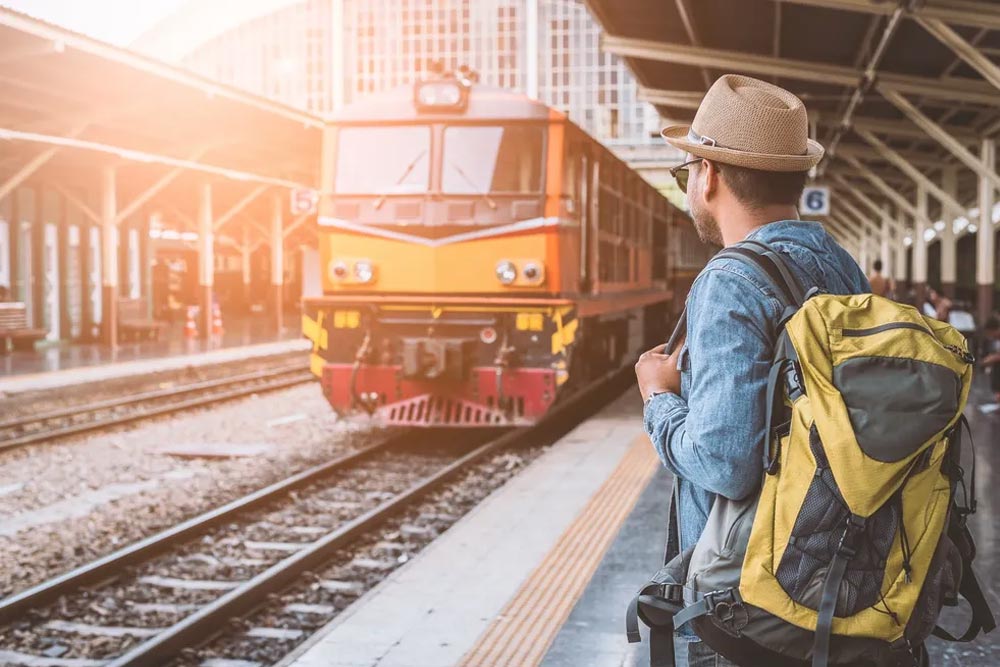 India's Golden Triangle, encompassing the cities of Delhi, Agra, and Jaipur, is a quintessential travel itinerary for those looking to delve into India's rich history, craftsmanship, and culture. While roadways connect these cities efficiently, experiencing this triad by train adds an extra layer of magic to your journey. In this comprehensive guide, we'll take you through the highlights of each city and provide essential tips for navigating this fascinating route by rail.
---
Delhi: A Glimpse into India's Capital
Trains are not just economical but they're also quintessentially Indian. They present a platform to understand the rhythm of India and mingle with its people. Often, you'll find vendors selling chai (tea) and families sharing their food, allowing for a rich cultural exchange.
Sights and Sounds of Old Delhi
Your Golden Triangle adventure begins in Delhi, India's sprawling capital. Delhi is a city where modernity coexists with a rich historical tapestry. Old Delhi, in particular, offers a glimpse into the city's vibrant past.
One of the best ways to experience Old Delhi is by staying at Haveli Dharampura, a boutique hotel located in a beautifully restored 19th-century mansion. This charming hotel immerses you in the heart of Old Delhi's labyrinthine streets.
A short 10-minute walk from Haveli Dharampura leads you to Matia Mahal Bazar, a food haven where the aroma of hissing karahis fills the air. Here, you can savor authentic Indian dishes like mutton burra kebabs and silk-soft roti at the renowned Karim's restaurant.
---
Agra: Home to the Taj Mahal
---
The Journey from Delhi to Agra
From Delhi, the next stop on your Golden Triangle adventure is Agra, home to the iconic Taj Mahal. The fastest and most convenient way to reach Agra is by taking the Gatimaan Express. This high-speed train departs from Delhi's Hazrat Nizamuddin station and offers comfortable seating and Wi-Fi. In just one hour and forty minutes, you'll find yourself at Agra Cantonment station.
As you travel, observe the transformation from the bustling metropolis of Delhi to the serene landscapes of Agra, with BMWs giving way to bullock carts and urban malls replaced by maize fields.
Exploring Agra's Gems
Upon arriving in Agra, start your exploration with a visit to the Itmad-ud-Daulah tomb, often referred to as the "Baby Taj." This Mughal mausoleum offers a breathtaking view of the Yamuna River.
Stroll through the picturesque gardens of Mehtab Bagh, best enjoyed before the midday sun reaches its peak. While most visitors opt to see the Taj Mahal at dawn, experiencing this magnificent mausoleum by moonlight is an unparalleled experience. On select nights (the night of the full moon, two nights before, and two nights after), a limited number of visitors are granted entry between 8.30 pm and 12.30 am, creating a serene atmosphere as the Taj Mahal bathes in a gentle blue glow.
---
Jaipur: The Pink City's Charms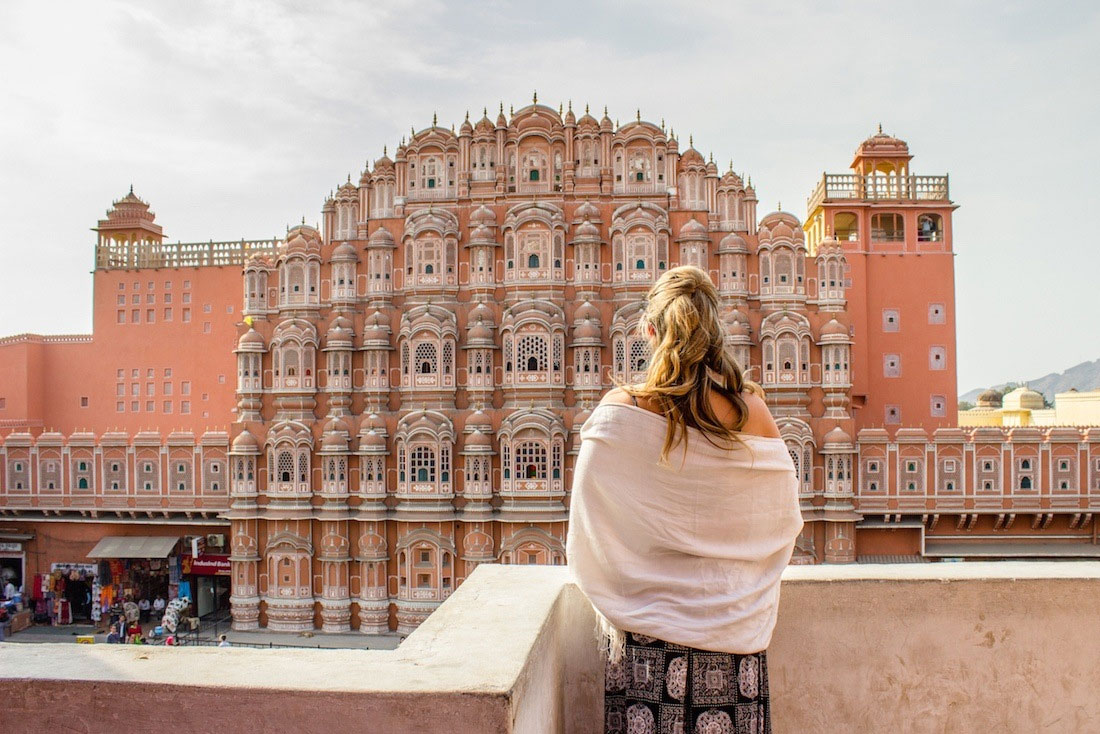 A Jaipur Sunrise
Leaving Agra early in the morning, board the Agra Fort-Ajmer Intercity SF Express for a scenic journey to Jaipur. Departing at 6 am, this train takes you west into Rajasthan, providing a front-row seat to the vibrant performances of Indian life.
After a journey of just over four hours, you'll arrive at Jaipur Junction. From there, a short auto-rickshaw ride will take you into the heart of Jaipur, famously known as the Pink City due to its distinctive sandstone architecture.
Shopping and Sightseeing in Jaipur
Jaipur is a shopper's paradise, renowned for its artisanal jewelry, traditional block printing, and striking blue pottery. For a luxurious stay, consider booking a room at the five-star Leela Palace hotel.
Don't miss exploring the magnificent Amer Fort and visiting Ridhi Sidhi Textiles on Amer Road for exquisite block-printed quilts, placemats, and pyjamas. If you're looking for unique and fashionable clothing, ask for Sachi Badaya, the owner's niece, who has her own boutique.
For stunning blue pottery items, including urns, toothbrush holders, coasters, and doorknobs, make a stop at Ram Gopal Blue Pottery. Here, Garima Saini and her father Gopal craft these beautiful pieces by hand.
---
The Return Journey to Delhi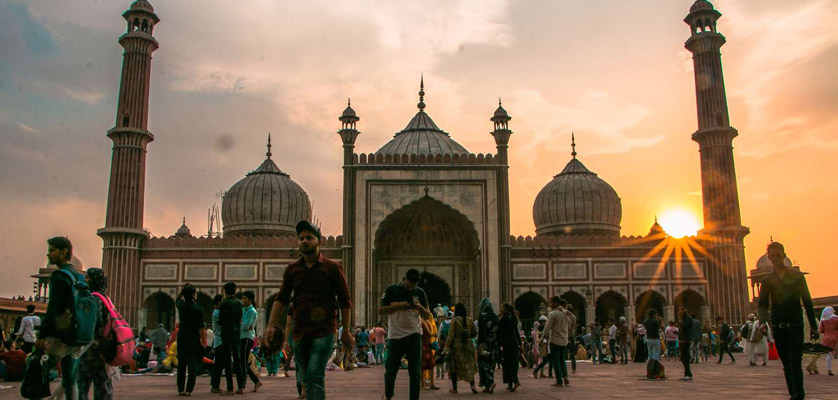 To complete your Golden Triangle journey, choose the daily Ranikhet Express for your return to Delhi. This train departs from Jaipur at around 3.30 pm, offering a slower and more relaxed pace. Passengers can enjoy the comfort of berths, stroll through the train's aisles, and bask in the warmth of the evening sun as the train winds its way through the desert landscape.
Conclusion
Exploring India's Golden Triangle by train is a captivating journey that takes you through the heart of India's history, culture, and architectural marvels. From the bustling streets of Delhi to the serene beauty of Agra and the vibrant charm of Jaipur, each city has its unique appeal.
When planning your Golden Triangle adventure, be sure to check train schedules and book your tickets in advance. India offers various train classes, catering to different preferences and budgets. Whether you choose first-class for privacy, second-tier for interaction, or third-tier for a more budget-friendly option, the train journey itself is an unforgettable part of the experience.
To make the most of your trip, explore the local cuisine, immerse yourself in the culture, and discover hidden gems along the way. By following this guide, you'll embark on a memorable rail odyssey through India's Golden Triangle, creating lasting memories of this incredible journey into history and culture.
Just fill in the form here with all necessary details and we will provide you the perfect, tailor-made itinerary at the best possible price, one of our travel experts will contact you shortly.
Recent Posts