A Grand Sojourn: Two-Week Travel Routes to Explore the Best of North India
Embarking on a journey through North India is like entering a mesmerizing kaleidoscope of cultures, landscapes, and history. With only two weeks at your disposal, you might wonder how to make the most of your North Indian escapade. Fear not, for this comprehensive guide unveils a plethora of two-week travel routes that will transport you through the heart of this diverse and enchanting region. Whether you're a history buff, nature enthusiast, or cultural explorer, there's a perfect itinerary waiting for you.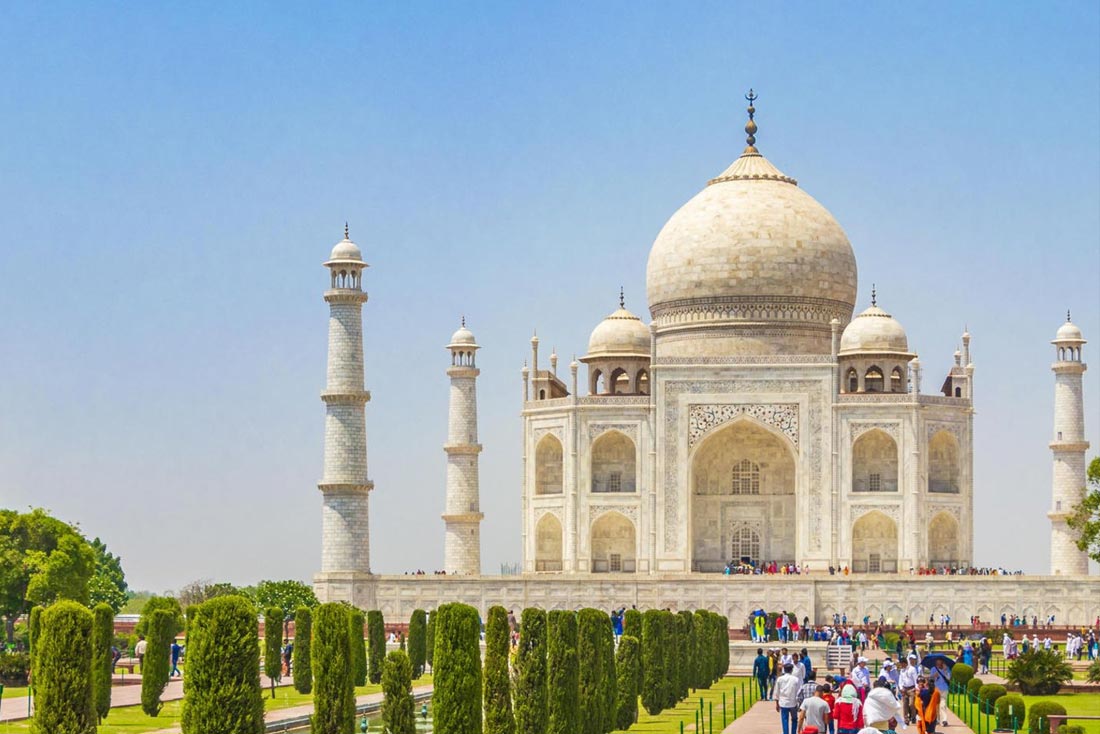 Route 1: The Golden Triangle and Beyond (Delhi - Agra - Jaipur - Udaipur)
Your journey begins in the bustling metropolis of Delhi, where history and modernity coexist. Explore the iconic landmarks of India's capital before heading to Agra to witness the sublime Taj Mahal. Continue your adventure in the 'Pink City' of Jaipur, where you'll discover the rich heritage of Rajasthan. The final destination, Udaipur, offers a serene retreat amidst stunning lakes and palaces.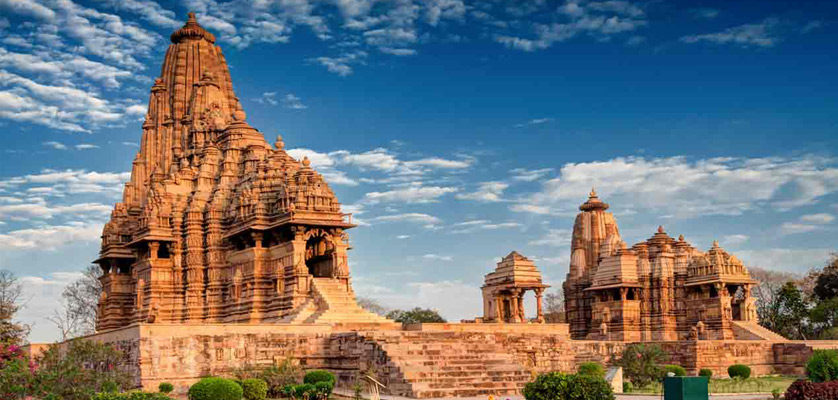 Route 2: The Spiritual and Majestic (Varanasi - Khajuraho - Orchha - Agra - Delhi)
This spiritual odyssey commences in Varanasi, one of the world's oldest inhabited cities, where you'll experience profound spirituality on the banks of the Ganges. Journey to Khajuraho, known for its exquisite temples adorned with intricate sculptures. Continue to Orchha, a hidden gem of architecture and history, before reaching Agra and Delhi to conclude this enlightening exploration.
Route 3: The Himalayan Heights (Delhi - Rishikesh - Dharamshala - Amritsar - Shimla)
Venture into the breathtaking Himalayan landscape, starting with the yoga capital of the world, Rishikesh. Immerse yourself in yoga and adventure sports before proceeding to Dharamshala, home to the Tibetan government-in-exile and the serene abode of the Dalai Lama. Your journey includes Amritsar, where the Golden Temple radiates spiritual tranquillity, and Shimla, a colonial-era hill station amidst pine-clad hills.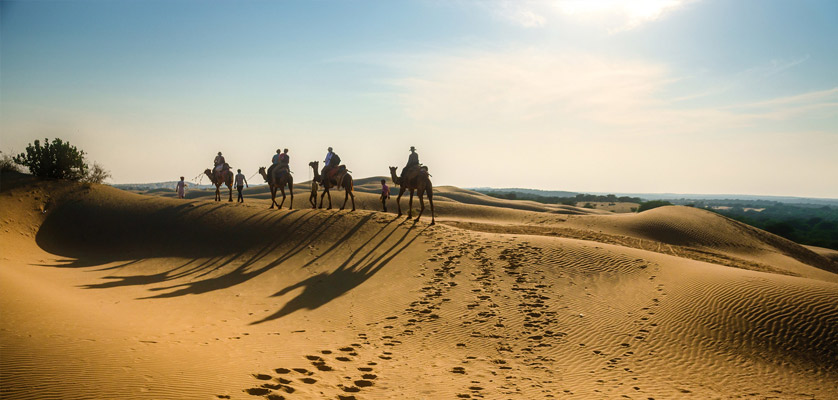 Route 4: Deserts and Fortresses (Delhi - Jaipur - Jodhpur - Jaisalmer - Bikaner)
Prepare to be enchanted by the golden deserts of Rajasthan on this route. Jaipur, the 'Pink City,' and Jodhpur, the 'Blue City,' boast opulent palaces and formidable forts. The journey takes you to the 'Golden City' of Jaisalmer, where you can spend a night in the desert. Conclude your desert adventure in Bikaner, renowned for its camel breeding farms and majestic havelis.
Route 5: The Ladakh Expedition (Delhi - Leh - Nubra Valley - Pangong Lake)
For the intrepid traveler, Ladakh offers an otherworldly experience. Begin in Leh, a high-altitude desert city surrounded by snow-capped peaks. Journey to Nubra Valley, home to Bactrian camels and monasteries, and then reach the surreal Pangong Lake, whose azure waters stretch into the Himalayan horizon. Ladakh is a land of ancient monasteries, rugged terrain, and a unique culture.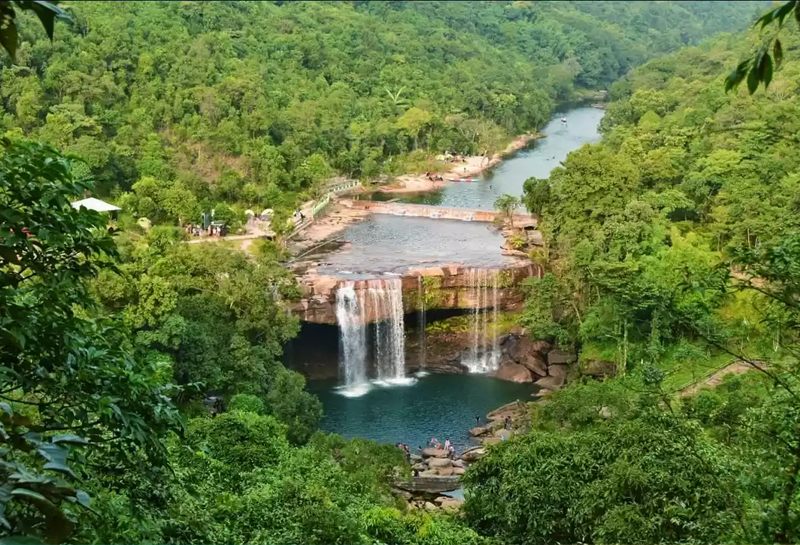 Route 6: Culture and Wilderness (Delhi - Varanasi - Kaziranga - Shillong)
Explore the eastern fringes of North India, commencing with the spiritual vibes of Varanasi. Then, delve into the dense jungles of Kaziranga National Park, home to the one-horned rhinoceros. Your journey concludes in Shillong, the 'Scotland of the East,' with its lush landscapes, waterfalls, and vibrant local culture.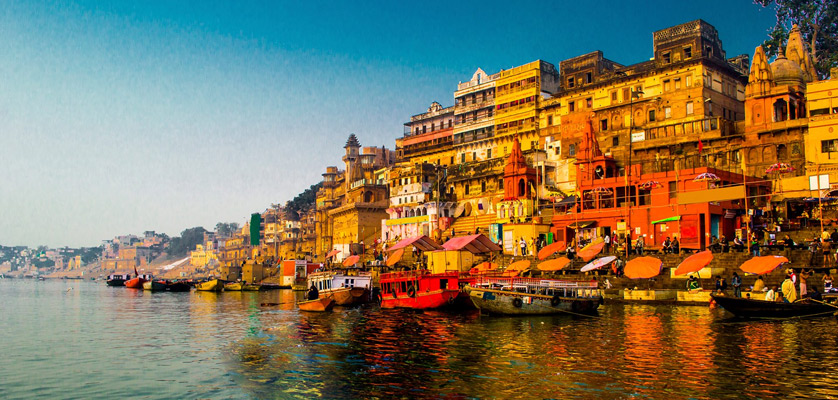 Route 7: Ancient Temples and Backwaters (Delhi - Khajuraho - Varanasi - Allahabad - Lucknow - Agra)
This route is a journey through North India's spiritual and historical gems. Start in Khajuraho, renowned for its UNESCO-listed temples adorned with sensuous sculptures. Continue to Varanasi, the spiritual heart of India, and visit Allahabad, where the sacred confluence of rivers occurs. Explore Lucknow's rich history and culminate your journey in Agra, where the majestic Taj Mahal awaits.
---
Conclusion:
Two weeks in North India may seem like a short span, but the experiences that await you on these diverse routes will be etched in your memory forever. Whether you seek spirituality, history, nature, or adventure, North India has it all. With these carefully curated routes, your journey through this enchanting region will be nothing short of extraordinary. Start packing your bags and get ready to uncover the magic of North India.
Just fill in the form here with all necessary details and we will provide you the perfect, tailor-made itinerary at the best possible price, one of our travel experts will contact you shortly.
Recent Posts