Exploring Rajasthan, Delhi, and Agra: Diverse Travel Routes for an Enchanting Journey
Rajasthan, Delhi, and Agra stand as coveted destinations for international tourists exploring the vibrant tapestry of India. While the renowned Golden Triangle—encompassing Delhi, Agra, and Jaipur—remains a classic route, Rajasthan offers a spectrum of experiences beyond its iconic forts and palaces. Travelers can venture on a tiger safari in Ranthambore, wander through the arid landscapes of Jaisalmer and Bikaner, immerse themselves in the serenity of rural villages, and soak in the spiritual aura of Pushkar. All these adventures can be complemented by the exquisite cuisine and charming boutique hotels or homestays, making it effortless to savor a delightful two-week sojourn in this culturally rich region.
In this blog, we present diverse travel routes for Rajasthan, tailored to your interests and available time. If you seek assistance in planning your journey through Rajasthan or other parts of India, we're here to help you customize your dream trip.
---
ROUTE 1
Golden Triangle India: Enhanced by a Hidden Gem - 7-8 Day Itinerary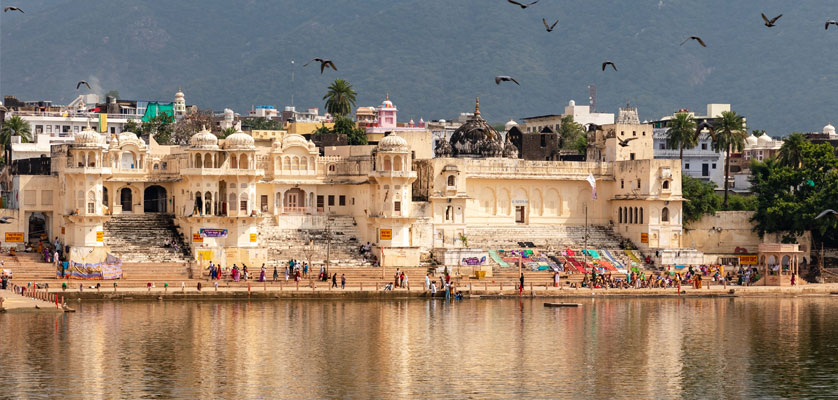 While the Golden Triangle of Delhi – Agra – Jaipur is a well-trodden path, it can sometimes feel overly touristy and bustling. Delhi and Jaipur, though vibrant, leave little room for relaxation. Agra, as a city, may not be overly impressive, but its iconic landmarks like the Taj Mahal and Agra Fort are truly breathtaking. To elevate your experience, consider combining these cities with unique homestays and engaging activities.
If you have more than a week to spare, you can add one more city to the Golden Triangle. Here are some options:
Delhi – Agra – Ranthambore – Jaipur – Delhi: For nature enthusiasts, include Ranthambore National Park, strategically placed between Jaipur and Agra. Spend two nights here, embark on morning and evening Tiger Safaris, and relax at your hotel or resort in between. Bird enthusiasts might also enjoy a visit to the Bharatpur Bird Sanctuary.

Delhi – Agra – Jaipur – Mandawa – Delhi: Seek rural charm and architectural wonders in Mandawa, located in the Shekhawati Region.

Delhi – Agra – Jaipur – Udaipur – Delhi: Add Udaipur for a romantic touch to your journey. Despite being a tad touristy, Udaipur's charm is undeniable. Stay in a lakeside haveli or a luxurious resort on the outskirts.
Recommended modes of travel: Private car with a driver is convenient. Alternatively, a combination of train rides and a car can be considered.
---
ROUTE 2
Heritage and Culture Unveiled: A 12-14 Night Tour of Classical Rajasthan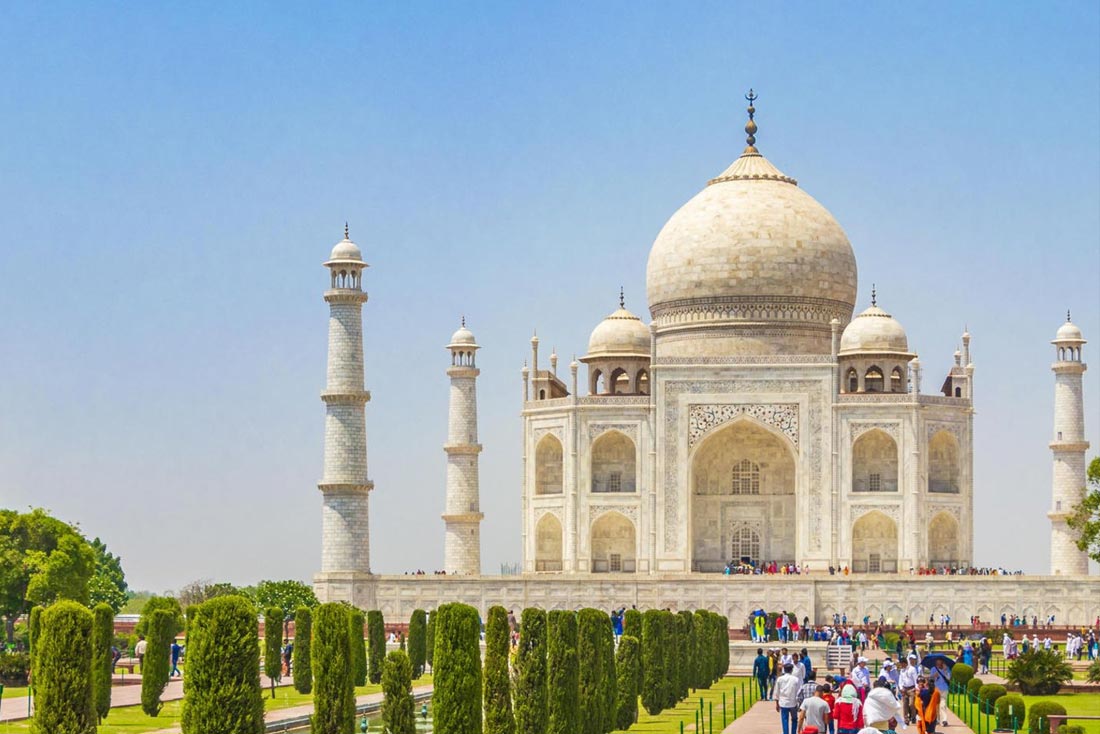 For a more comprehensive Rajasthan experience, venture into Southern Rajasthan. This region offers a more relaxed atmosphere, blending stunning architecture with picturesque landscapes. Commence your journey with the liveliness of Delhi – Agra – Jaipur and conclude it with stops in Jodhpur and Udaipur.
Recommended mode of transport: Start with a private car with a driver for Delhi, Agra, and Jaipur. Take a train from Jaipur to Jodhpur, followed by another car from Jodhpur to Udaipur. For the return journey, consider flying from Udaipur to Delhi. En route to Udaipur from Jodhpur, explore the splendid Jain temples of Ranakpur. If you prioritize comfort, skip the train journey and opt for a rented car throughout.
For those with more time, consider a rural stop at Rawla Narlai or Deo Garh Mahal between Jodhpur and Udaipur. Alternatively, add a tiger safari in Ranthambore, visit the hippie and spiritual hub of Pushkar, or witness leopards in action in Jawai.
---
ROUTE 3
Complete Rajasthan Circuit: 14 Nights of Enchanting Exploration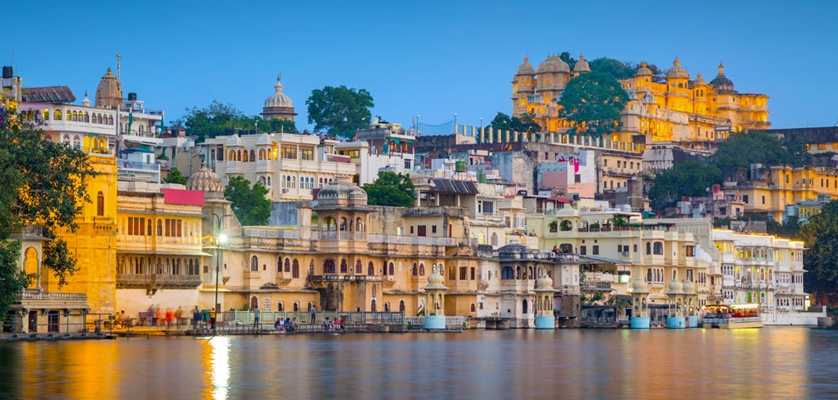 Jaisalmer, a magical desert city on the edge of the Thar Desert, is a must-visit destination. Although reaching Jaisalmer requires some effort, the experience is well worth it. Stay within the fort walls, offering captivating city views. Take a camel ride in the desert during sunset or, even better, spend a night under the starry sky amidst sand dunes.
When including Jaisalmer in your itinerary, keep in mind that it can get exceedingly hot, so it's best to avoid visiting from April onwards. The city is most accessible from Delhi, Jaipur, and Jodhpur via overnight trains. Be sure to book these train tickets well in advance, preferably two months ahead.
Recommended mode of travel: Start with a private car and driver for Delhi, Agra, and Jaipur. Then, take an overnight train to Jaisalmer, followed by another car journey from Jaisalmer to Jodhpur and Udaipur. Train options are also available between Jaisalmer and Jodhpur.
Consider reversing the itinerary, starting with Udaipur if desired. For those with more time, explore Ranthambore National Park, the spiritual town of Pushkar, or incorporate other experiences into your journey.
---
ROUTE 4
Epic Rajasthan Journey: 14-18 Nights of Discovery with a Reliable Driver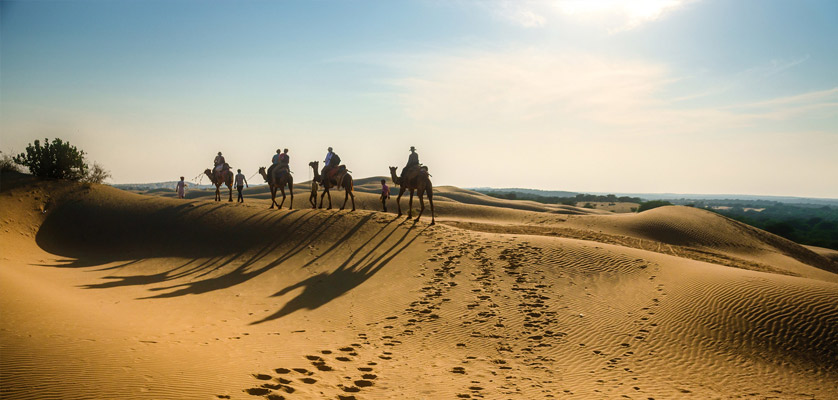 For those with ample time to spare, embark on an extensive Rajasthan adventure covering Delhi – Agra – Ranthambore – Jaipur – Bikaner – Jaisalmer – Jodhpur – Udaipur. To make the most of this journey, consider traveling comfortably with a dedicated driver.
Due to the considerable amount of driving involved, allocate more time to explore Jaisalmer, typically situated halfway through your trip. Rajasthan boasts a plethora of heritage hotels, old Havelis (Villas), and Palaces, many of which offer affordable accommodations. Choose your lodgings carefully, selecting a mix of city-center hotels and those perched on the city's outskirts.
---
ROUTE 5
Rajasthan Festival Extravaganza: Immerse in Culture during Festive Seasons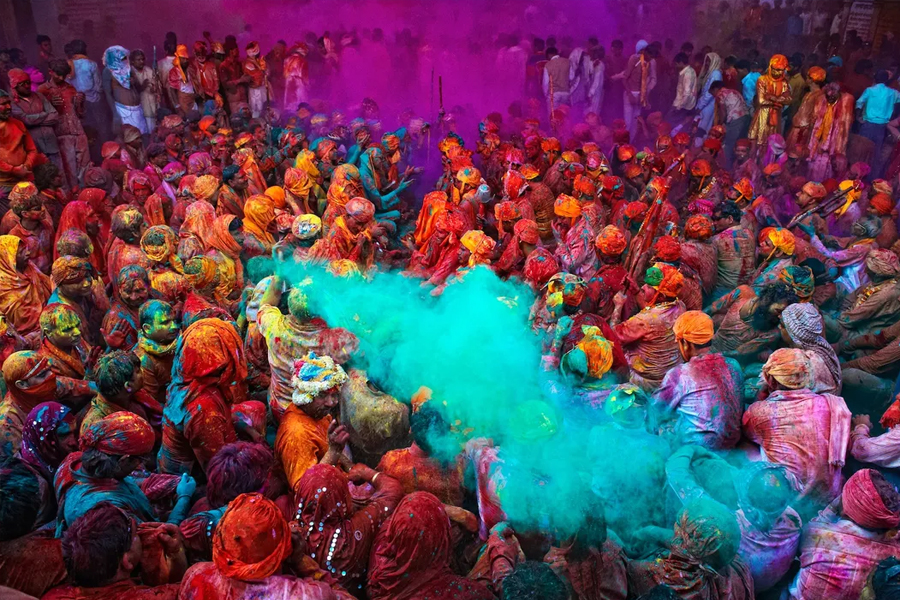 Timing your Rajasthan trip to coincide with one of the region's vibrant festivals can enhance your cultural experience. Consider the following festivals:
Diwali (Late October to Early November): Diwali, celebrated with fervor in North India and Rajasthan, offers a festive atmosphere. Note that noise and air pollution can be high during Diwali, and travel during this time may be busy, so plan and book in advance.

Holi (March): Holi, the festival of colors, offers a vibrant street party experience. Pushkar is an excellent place to celebrate Holi. Be cautious of toxic colors and rowdy street behavior. Alternatively, opt for organized Holi parties at tourist-friendly hotels for a safer celebration.

Pushkar Camel Fair: This fair, lasting a week, is a unique addition to your Rajasthan trip. The first five days are particularly lively and engaging. Book your accommodations well in advance, as the fair is restricted to Pushkar.

Music Festivals: Jodhpur and Jaisalmer host annual music festivals. Plan your trip around these events for a musical and cultural extravaganza.
---
In summary, Rajasthan is an ideal first destination in India due to its rich culture, diverse landscapes, and historical significance. If you're considering other travel options within India, explore our two-week travel routes for North India. For a personalized trip to India, please fill out our short form, and we'll craft an indicative travel plan to suit your preferences.
Just fill in the form here with all necessary details and we will provide you the perfect, tailor-made itinerary at the best possible price, one of our travel experts will contact you shortly.
Recent Posts