A Comprehensive Guide to Backpacking in North India on a Budget
India, often referred to as a subcontinent, is vast and diverse. One of the most captivating regions to explore is North India, which offers a perfect blend of history, culture, spirituality, and natural beauty. Backpacking in North India promises memories that last a lifetime. This guide is here to offer you full details on how to embark on a 13 to 16-day journey on a budget.
---
1. Journey Overview: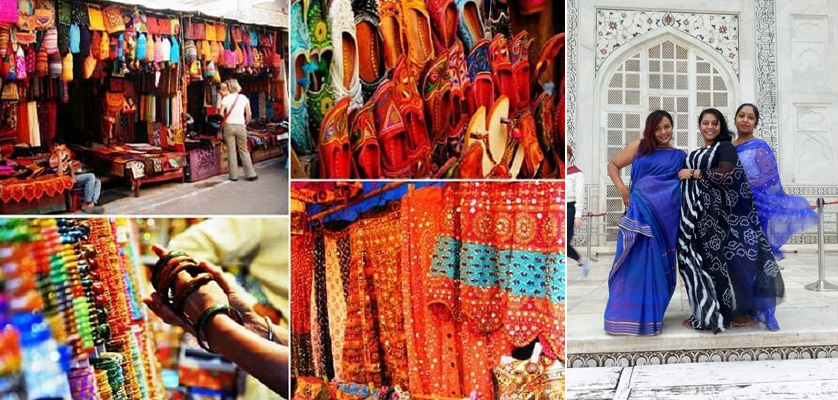 Rajasthan's golden sands, Agra's iconic Taj Mahal, and the bustling capital city of Delhi form the nucleus of this trip. From the desert hues of Jaisalmer to the lake's embrace in Udaipur and the spirituality of Pushkar, this tour offers a wholesome experience of North India.
---
2. Commuting on a Budget:
Trains are not just economical but they're also quintessentially Indian. They present a platform to understand the rhythm of India and mingle with its people. Often, you'll find vendors selling chai (tea) and families sharing their food, allowing for a rich cultural exchange.
---
3. Budget Stays:
Your accommodation will be a delightful mix:
Hostels: These aren't just safe and budget-friendly, they're social hubs where you meet fellow travelers.
Homestays: For a taste of authentic India. Enjoy home-cooked meals and hear local tales.
Guest Houses: Small, cozy, and often run by local families.
Desert Camping: In Jaisalmer, an overnight stay amidst the dunes is magical
---
4. Cost Implications:
While the tour costs approximately GBP 400-500/person, factors that could sway the price include:
Time of travel
Train class preference
Choice between private rooms or dorms
Whether you're traveling solo or in a group
---
5. Highlights of North India:
Delhi: The capital city is a juxtaposition of old and new. While Old Delhi buzzes with history and chaos, New Delhi showcases a more structured and modern side.
Jaisalmer: Known as the 'Golden City', it stands on the edge of the Thar Desert. Don't miss the opportunity to witness the desert sunset, a spectacle of nature.
Indian Railways: Apart from being a mode of transportation, it's an experience in itself. Gazing out at changing landscapes, interacting with fellow travelers, and savoring the on-board chai are unique joys.
Gastronomic Delights: From spicy curries to sweet desserts and the refreshing lassi, every meal is a flavor fest.
Meeting Diverse People: Interactions with locals give insights into traditions and customs, and fellow backpackers often become lifelong friends.
Agra's Marvels: The Taj Mahal is the star, but Agra Fort and the Baby Taj are equally awe-inspiring.
Udaipur: Known as the 'City of Lakes', its romantic aura, intertwined with its history, is captivating
---
6. Personalizing Your Journey:
While this itinerary offers a curated experience, every traveler's desires and interests are unique. Therefore, customizations, be it in terms of duration or specific sites, are always an option.
---
Conclusion:
India isn't just a destination; it's an emotion, an experience. For solo travelers, there's a cherry on top with a 20% discount on planning fees. Ready to dive into the colors, sounds, and souls of North India? Get in touch, and let's craft your dream journey.
Just fill in the form here with all necessary details and we will provide you the perfect, tailor-made itinerary at the best possible price, one of our travel experts will contact you shortly.
Recent Posts