Tranquil Getaways: Relaxing Holiday Destinations in India
Holidays extend beyond exhilarating activities and adrenaline-pumping adventures. Often, a vacation serves as a chance to release stress and embrace pure relaxation. In pursuit of this serenity, one requires peaceful settings, delectable cuisine, and a warm ambiance. Undoubtedly, locating zeal and thrill is attainable in numerous tourist hotspots. However, if your aspiration is a vacation centered around unwinding, it's imperative to pinpoint Indian destinations that facilitate leisurely holidays. If you're seeking an ideal tranquil getaway and pondering over potential destinations, explore the finest locales to explore in India.
1. Varanasi
Varanasi, often hailed as India's spiritual nucleus, stands as one of the world's most ancient cities. Renowned as Banaras and Kashi, this North Indian metropolis holds sanctity for Hindus, Jains, and Buddhists alike. A revered pilgrimage hub, it exudes tranquility and a profound spiritual aura, captivating all who visit. The spectacle of the magnificent Ganga Aarti is a sight to behold, leaving an indelible imprint on your soul. In its hallowed streets, the age-old blend of devotion and divinity is palpable, making Varanasi an embodiment of unrivaled charisma.
---
2. Goa
Nestled along India's western coastline, Goa is renowned for its vibrant nightlife and thrilling water sports, particularly in North Goa. This region attracts tourists year-round, becoming a sought-after vacation destination. However, a different facet unveils in South Goa, where tranquility reigns. Here, pristine beaches abound, offering respite from the city's hustle. Exploring Old Goa unveils local churches, temples, and mosques, amidst indigenous flora and fauna. This coastal haven juxtaposes the exuberant North with the serene South, providing a multifaceted escape catering to diverse tastes.
---
3. Kerala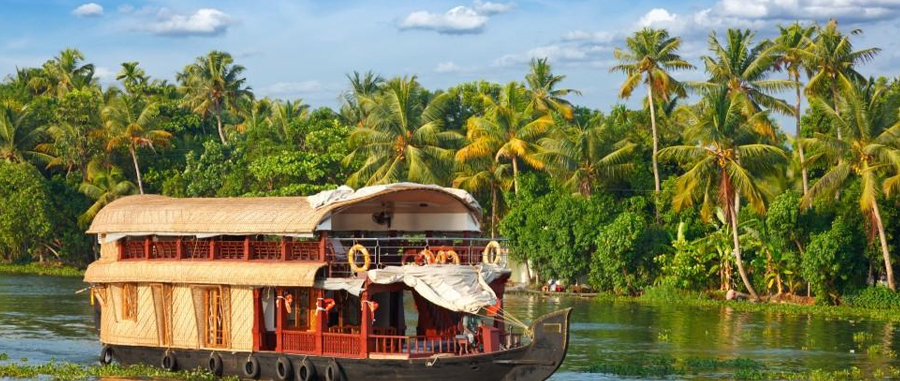 Revered as "God's Own Country," Kerala is a coveted haven for those yearning for tranquil retreats. Its charm lies in an unparalleled fusion of scenic beauty and sensory allure. Amidst the idyllic backdrop, Varkala, Fort Kochi, and Alleppey offer exquisite beaches for unwinding. The allure extends to water activities like canoeing, kayaking, scuba diving, and skiing. Serenity takes the form of houseboat sojourns in tranquil backwaters. Kerala's allure deepens with its renowned Ayurvedic spas, ensuring guests an escape into relaxation. This destination harmoniously weaves leisure with adventure, inviting travelers to revel in rejuvenation amidst nature's bounty.
---
4. Mussoorie
Recognized as one of India's most fitting and budget-friendly vacation spots, Mussoorie emerges as an ideal weekend getaway. Nestled within Uttarakhand's Dehradun district, it boasts verdant vistas in summer and snow-draped summits in winter. Mussoorie's appeal lies in the tranquility of extended hikes, treks, and celestial camping experiences. A year-round destination, it garners peak attention in winter. Whether you seek serene strolls or engaging outdoor adventures, Mussoorie caters to varied preferences. This picturesque retreat captures the essence of rejuvenation, beckoning visitors with its versatile charm.
---
5. Udaipur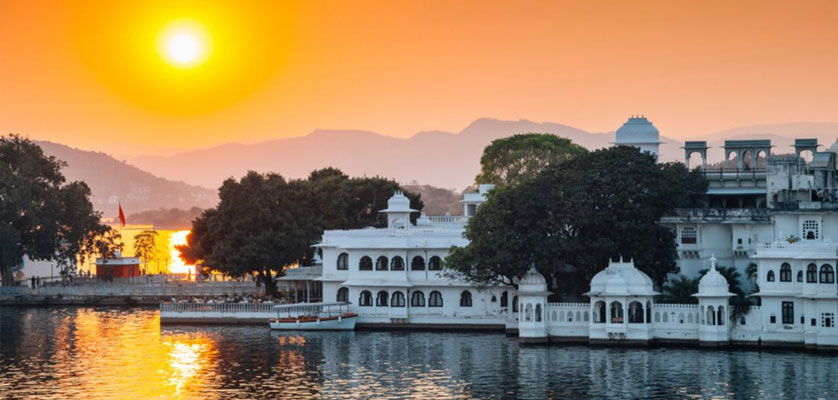 Nestled on the shores of Lake Pichola, Udaipur, a captivating Rajasthan gem, earns the moniker "Venice of the East." Revered as one of India's most romantic cities, Udaipur boasts regal palaces and tranquil lakes that paint its historical and cultural canvas. This favored Indian holiday haven is renowned as the City of Lakes, drawing a throng of tourists to its scenic waters. Each facet of Udaipur exudes extraordinary splendor, making every moment of your holiday sojourn a masterpiece. Immerse yourself in the city's allure, where opulence and serenity harmonize to craft an unforgettable Udaipur experience.
---
6. Gangtok
Gangtok, an astonishing hill retreat in India, graces at 1700 meters above sea level. This captivating hill station envelopes travelers in its unspoiled natural allure—snow-draped peaks, captivating valleys, and verdant surroundings. The city's climate bestows an unparalleled vacation escapade. Amidst this realm, you'll encounter captivating monasteries, adding cultural allure to your visit. Noteworthy attractions include Deer Park, Himalayan Zoological Park, Tsomgo Lake, Pemayangtse Monastery, and the iconic Nathula Pass. Gangtok beckons you with its serene splendor, inviting exploration of its scenic wonders and cultural treasures.
---
7. Amritsar
Amritsar, dubbed the "Lake of the Holy Nectar," stands as a prominent Punjab pilgrimage hub. Among India's top holiday havens, it unfolds its treasures and splendors to visitors. Notably, the renowned Golden Temple draws pilgrims from around the globe, exuding an air of spiritual allure. The city houses an array of additional attractions that weave a vibrant tapestry of art, crafts, regal architecture, museums, flavorful cuisines, festive fervor, and captivating folk dances. Amritsar paints a multifaceted portrait, inviting exploration and offering a remarkable gateway to its wonders. This destination promises a remarkable journey through its diverse facets, leaving lasting impressions.
---
8. Kashmir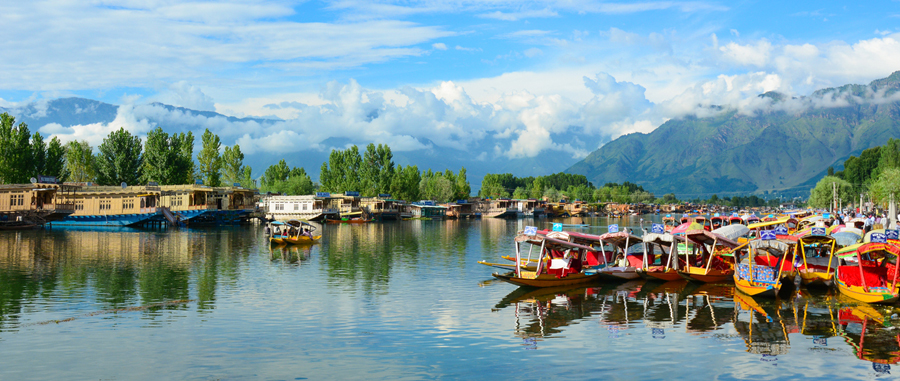 No list of premier Indian holiday destinations is complete without mentioning the earthly paradise of Kashmir. This enchanting locale beckons numerous travelers, lured by the promise of heaven on Earth. Renowned globally, Kashmir captivates with its peerless natural beauty—snow-kissed peaks, picturesque valleys, idyllic landscapes, and vibrant gardens, all embraced by traditional houseboats and vibrant handicrafts. Among its treasures, the Mughal Gardens shine as prime attractions, offering picnicking delights amidst the Kashmir Valley's splendor. As you plan a sojourn to this mesmerizing region, ensure you partake in the allure of Kashmir's famed gardens, a testament to its undying charm.
---
9. Ooty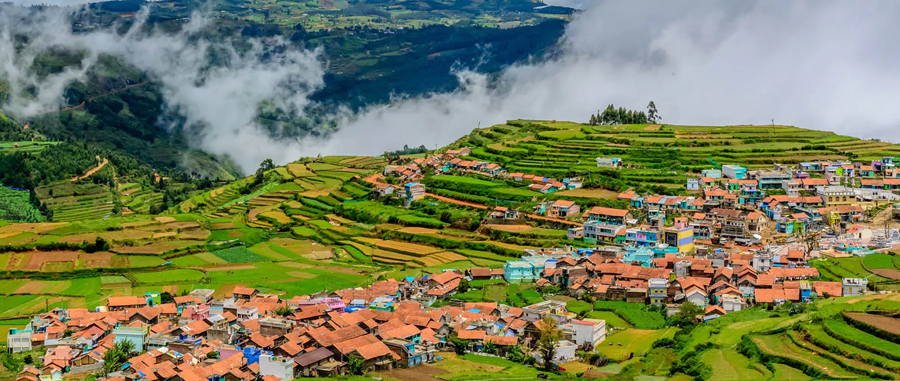 Unearthed by the British in the 1800s, Ooty stands as a prominent Indian destination. Nestled within the picturesque Nilgiri Hills, this enchanting locale rests at an elevation of 2,240 meters above sea level, inviting visitors with its bounteous natural beauty. Ooty's allure lies in its lush green environs and captivating tea gardens, painting a serene canvas. Key attractions on an Ooty expedition include the Botanical Garden, Government Museum, Ooty Lake, Ketty Valley View, and the renowned Doddabetta peak. An ultimate haven for relaxation, Ooty unfurls as a tranquil getaway, beckoning travelers to unwind amid its scenic splendor.
---
10. Darjeeling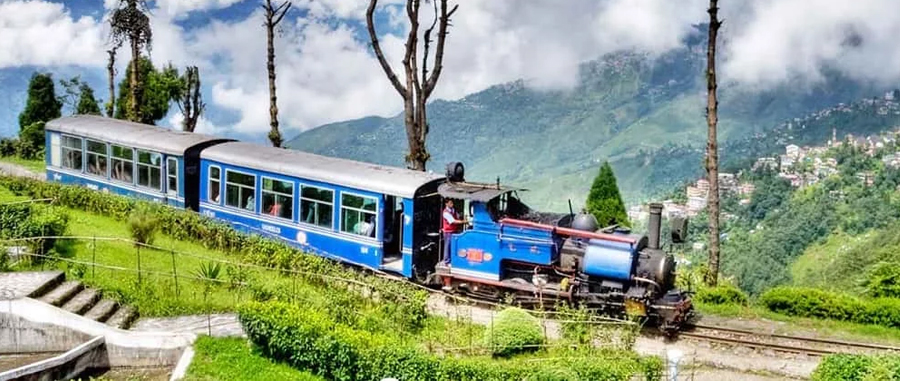 Dubbed the "Queen of Hills," Darjeeling nestles within the Shivalik ranges of the Himalayas, captivating with its allure. This West Bengal hill station, embraced by a mild climate, stands as a cultural gem. Globally renowned for its tea industry and the Darjeeling Himalayan Railway, a UNESCO World Heritage Site fondly known as the Toy Train, the town is abundant in offerings. Beyond these icons, Darjeeling unveils a plethora of captivating tourist attractions, promising a tranquil holiday retreat. Amidst its charms, this destination beckons travelers to explore its wonders and bask in the serenity of the hills.
---
11. Hampi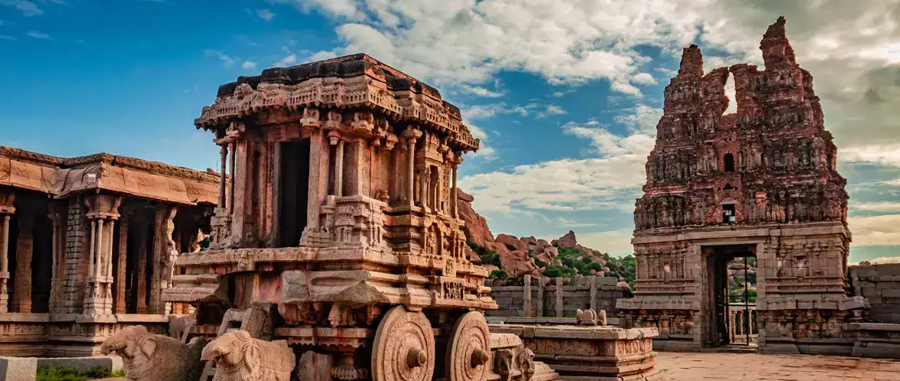 Nestled along the southern bank of the River Tungabhadra, Hampi stands as a pinnacle of historical significance in South India. Preserving the iconic remnants of the "City of Victory" - Vijayanagara, it proudly claims UNESCO World Heritage Site status. Established in 1336 AD by Harihara and Ukka, Hampi boasts a tapestry of astonishing palaces, grand forts, royal elephant stables, intricate temples, and more. Each age-old monument weaves a narrative of its own, enriching the cultural tapestry. With its rich historical fabric, Hampi lures travelers to traverse its storied landscapes, offering a remarkable glimpse into its past and a truly enriching experience.
---
12. Puri
Puri, nestled in the tranquil state of Odisha, is renowned as Jagannath Puri for its iconic Jagannath Temple. This city holds significance as a pilgrimage center and a favored holiday retreat. Its unique natural allure remains unparalleled globally, creating a distinctive charm. Puri forms the Golden Triangle of Eastern India, alongside Konark and Bhubaneswar. An integral part of Char Dham pilgrimages, this sacred Hindu city completes the spiritual journey. Its serene beach, one of India's most tranquil, adds to the allure, providing travelers with an exceptional holiday experience amidst a sacred and serene atmosphere.
---
13. Mahabaleshwar
Perched at an elevation of 1372 meters, Mahabaleshwar stands as a breathtaking hill station embraced by the Western Ghats of the Sahyadri Mountain range. Here, a rejuvenating ambiance invites visitors to indulge in ultimate relaxation while feasting on vistas of towering peaks, verdant valleys, lush forests, sparkling rivers, and more. Mahabaleshwar's thick woodlands host an array of commercial and medicinal trees, adding to its natural splendor. Adventure enthusiasts may also chance upon diverse wildlife like wild foxes, jackals, and deer. This remarkable Indian holiday haven beckons tourists seeking solace, drawing a throng from across the nation during summers and weekends, as they relish in its tranquil embrace.
---
14. Corbett
Corbett National Park, renowned for its allure and immortalized by the illustrious Ruskin Bond, stands as a cherished Indian national treasure. Beyond its distinction as a premier holiday destination, Corbett is an unparalleled choice for wildlife enthusiasts seeking captivating adventures. For an exhilarating wildlife escapade in India, the Jim Corbett National Park is the ultimate destination. Here, nature beckons, inviting you to delve into the untamed habitats of free-roaming wildlife. Among its inhabitants, tigers and elephants dominate, rendering Corbett the prime haven for wildlife aficionados. The park's magnetism is crowned by the stately Royal Bengal Tiger, complemented by the captivating presence of sambar, wild boar, and elusive leopards, offering an unmatched wildlife experience.
---
15. Manali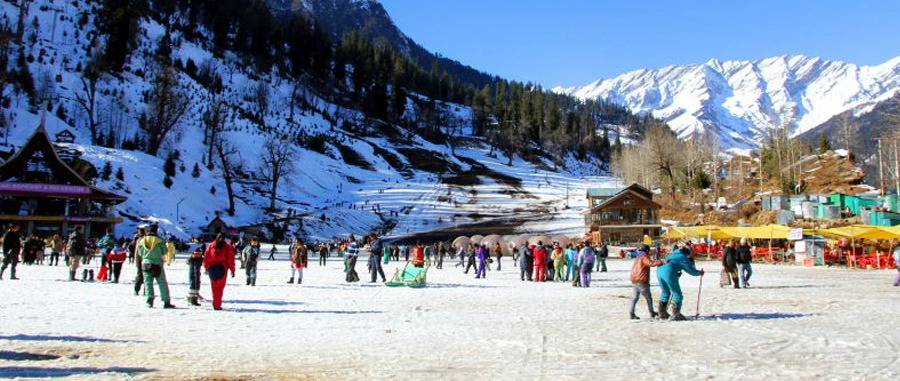 Perched at an altitude of 2050 meters, Manali emerges as a captivating Indian tourist haven, celebrated for its wealth of adventure pursuits. The town serves as a hub for various treks and rock-climbing routes, notably within the Solang Valley and Lahaul-Spiti region, rendering it a premier destination on India's map. Nestled within the breathtaking Kullu Valley, Manali's allure is fortified by its bountiful natural wonders, making it a coveted escape for both adventure enthusiasts and nature devotees. Here, an array of activities like trekking, paragliding, river-crossing, and skiing unfold, ensuring an unforgettable journey through its scenic bounty.
---
16. Shimla
Perched on the foothills of the Shivalik range at an altitude of 2,205 meters, Shimla emerges as a captivating Indian holiday gem, graced by mild weather and serene natural vistas. This city magnetizes a steady stream of travelers annually. Once the 'Summer Capital of the British,' Shimla, now the capital of Himachal Pradesh, exudes a traditional colonial allure through its regal architecture. Encircled by snow-capped peaks and lush valleys, it offers an invigorating haven. Renowned for its pleasant climate, Shimla's holiday packages in India hold widespread appeal, drawing visitors from across the globe to bask in its soothing ambiance and stunning landscapes.
---
17. Ranthambore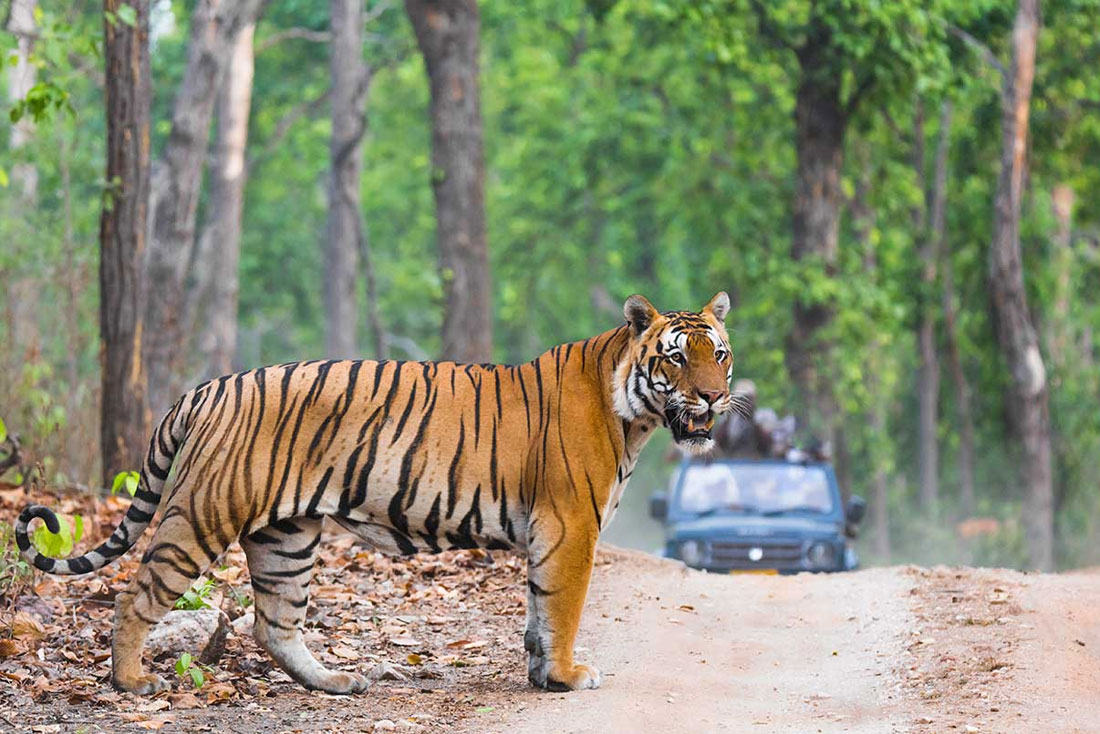 Ranthambore, synonymous with thriving wildlife, also unveils a tranquil side, making it an unexpected relaxing holiday destination. Amidst Rajasthan's rugged landscape, this national park offers a serene escape. Encircled by nature's beauty, the park's calm lakes and lush expanses provide respite. Unwind at luxury lodges, blending opulence with nature's embrace. The park's verdant vistas and picturesque surroundings create a soothing ambiance, perfect for unwinding. While famed for Bengal Tigers, Ranthambore also offers moments of solitude and relaxation. Embrace the park's serene allure, where wildlife and tranquility coexist, offering a rejuvenating respite from the ordinary.
---
17. Jaisalmer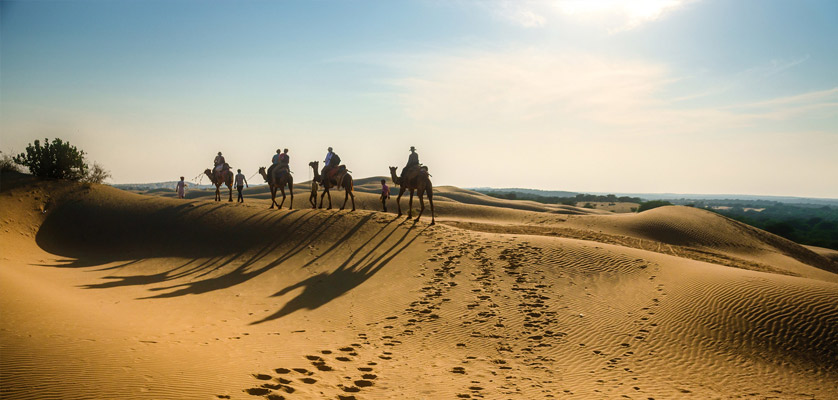 Jaisalmer, a beacon of opulence in Rajasthan's Thar Desert, stands as a luxury destination adorned with regal charm. The "Golden City" enthralls with its exquisite sandstone architecture, including the iconic Jaisalmer Fort. Lavish havelis, ornate temples, and intricate craftsmanship tell tales of bygone royalty. Extravagant desert camps provide an enchanting stay, blending comfort with the allure of the desert's tranquility. Enjoy camel safaris, witness the mesmerizing sunset over dunes, and indulge in sumptuous Rajasthani cuisine. Jaisalmer's allure lies in its seamless fusion of opulence and desert serenity, creating an unforgettable luxury retreat amid the golden sands.
---
These tranquil holiday retreats offer truly remarkable experiences. The listed options provide just a glimpse of my favorites, and there are numerous more waiting to be explored online. At RajasthanTourDriver, we're here to assist you in making an informed decision. Reach out to us via our website or directly at
+91-9571915083
, or through email at
enquiry@rajasthantourdriver.com
. Our devoted team is committed to providing a customized and enriched approach to curating a lavish and unforgettable holiday experience.
Just fill in the form here with all necessary details and we will provide you the perfect, tailor-made itinerary at the best possible price, one of our travel experts will contact you shortly.
Recent Posts