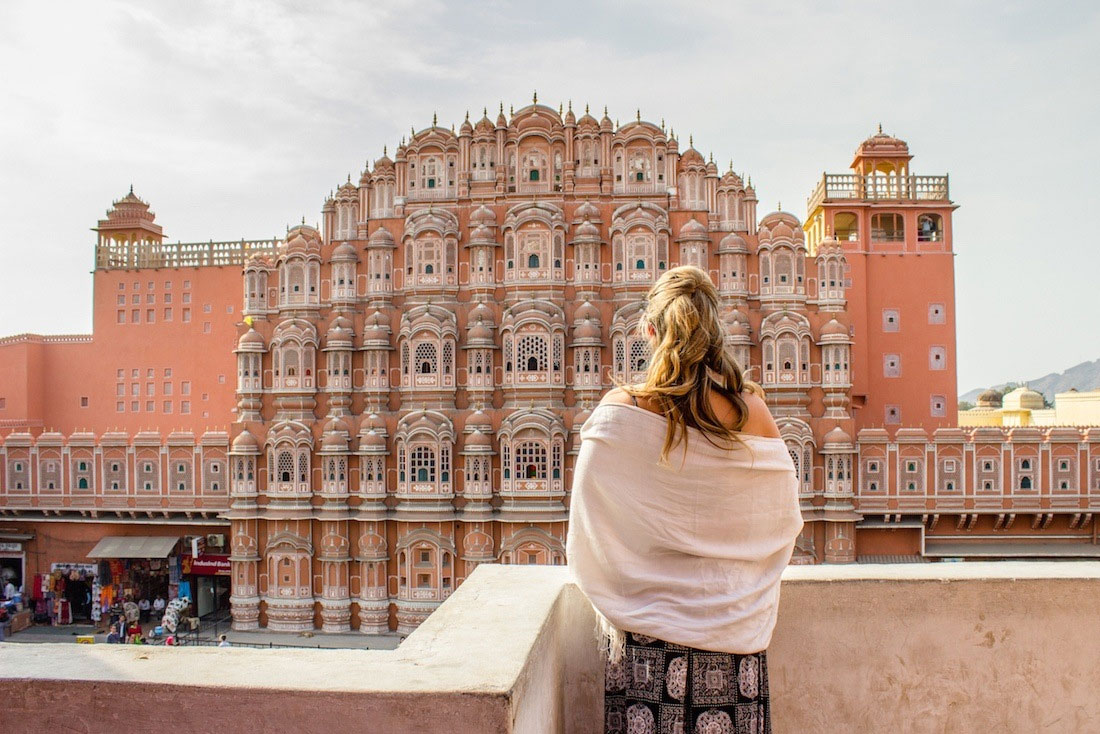 The pride of Rajasthan and the land of the kings and the queens and richness, royalty, and culture embedded deep in every part of this beautiful city, Jaipur the capital of Rajasthan is without a doubt a destination that must be visited by every tourist who's planning a trip to Rajasthan. Awarded UNESCO world heritage status in the year 2019, the pink city with its old-world charm and its buzzing cosmopolitan culture offers its visitors an experience that by all means is difficult to forget. If you are someone who wants to get the real feel of the old city, of the old town then the " chardiwari" also popular as the walled city is the right place to get started.
In this article, we bring to you a detailed guide on how you can make the best of the pink city on foot or on a walking tour.
Dal Baati Churma – A dish that is closely associated with Rajasthan traditional cuisine, dal baati, churma is something that you are not going to find in any other part of the country.
Churma is a sweet dish while baati is made of flour and is like a stiff bread that is eaten with a lot of ghee and bhura ( sugar or jaggery)
Gatte Ki sabzi – A rich vegetable that consists of gram flour dumplings, that are steamed and lightly fired, these dumplings are added to a delectable curry of onions and garlic and curd. This delicacy when eaten with roti and rice makes up for a perfect meal.
Laal maas – One of the most famous non-vegetarian dishes in Rajasthan is that of laal maas. Even though initially Laal maas was made out of wild boar or deer, it is now also made of mutton. Cooked in low heat in a delicious sauce of garlic and onion paste, red chilies, and curd, this dish is a must-try for meat lovers.
M.I. Road– The mirza Ismail road or the M.I. Road is the main thoroughfare through which you can make your way to the walled city. From the famous Raj mandir theatre to the Panch Batti Circle, to the old jewelers of the royal family, and the Gem palace, walking on this street can be an experience not just for the eyes but also for the tummy. Make the most of lassis, and Indian delicacies like Chola bhatura, aloo Tiki, samosa, and much more as you head forward.
Nehru Bazar– As you move ahead with M.I.Road you will find large gigantic pink gates. This gate will lead you to the first portion of the old city, Nehru Bazar. Once on this road, do not miss to click a picture with the huge banyan tree on the right, which has been here since time immemorial. Once here, buy bags, jootis, and other goodies for you and your family.
Chaura Rasta– As you make your way towards Chaura Rasta, you are sure to cross the beautiful City palace. A fort that still belongs to the royal family and where the royal family still resides. After exploring this gigantic palace and clicking lots of pictures in the beautiful spots, it's now time for you to head towards Hawa Mahal.
Hawa Mahal– One of Jaipur's most famous landmarks, Hawa mahal was built by Maharaja Sawaj Pratap Singh in 1799. A place with hundreds of windows, the Hawa mahal was built for the women to look out at the streets from their jharokhas. Spread over 5 floors and with about 953 windows this place is a must-visit.
Johri Bazar– From Hawa mahal, you can make your way toward the jeweled Johri Bazar. The name Johri stands for jewelers and once in Johri Bazar, you are sure to find many stunning jewelry stores for sure. From silver to gold to diamond, do not forget to carry cards and cash when going to Johri Bazar. Enjoy the local cuisines at LMB and explore the hundreds of shops that are the pride of this Bazar.
As you step out of the chardiwari you might be tired of all the walking and eating and shopping, but be assured that you are sure to carry back experiences and memories that are sure to stay with you forever.
Just fill in the form here with all necessary details and we will provide you the perfect, tailor-made itinerary at the best possible price, one of our travel experts will contact you shortly.
Recent Posts