A vacation to India would be incomplete without a stop in Jaipur. Jaipur, India's Rajasthan state capital, is a bustling city known for its amazing architecture, busy roadways, and delectable cuisine. Jaipur's ancient 'Old City' is a walled city with terracotta 'pink' walls, thus the moniker Pink City. Visiting Jaipur has always been a travel goal of mine, and our three days in the city were one of the most memorable and exciting days of our trip.
How long should you plan to stay in Jaipur?
If you're considering a trip to Jaipur, I'd recommend spending three full days in the city with a tour to see all of the sights listed below. This would be a somewhat hectic schedule, since you'd be out touring all day with little time to rest in between. Four days would be a fair length of time if you're going on your own and want to take things slowly. Choose four days if you wish to visit the Taj Mahal on a day trip from Jaipur (rather than staying in Agra). If you're short on time but still want to see the city, you could definitely do it in two days, but you'd have to be super-motivated or consider bypassing a couple of the attractions.
Our three-day stay in Jaipur was pleasant. While we were in Jaipur, we did not go to the Taj Mahal (we did this separately with an overnight stay in Agra). We did, however, have a fantastic local guide (Puneet Yadav) who drove us about in his car and made things wonderfully efficient without making us feel hurried. Having a native with us was fantastic since he knew where to find tickets, restrooms, and admissions and filled our day with comedy, friendliness, historical insights, and joy! Some of the locations we visited would have been difficult to discover on our own, and I doubt we would have been able to fit everything below into three days if it hadn't been for him. So, especially if it's your first vacation in India, hiring a native guide like Puneet is highly recommended.
Anyway, let's get started on our three-day schedule! Prepare yourselves; this is going to be a lengthy discussion!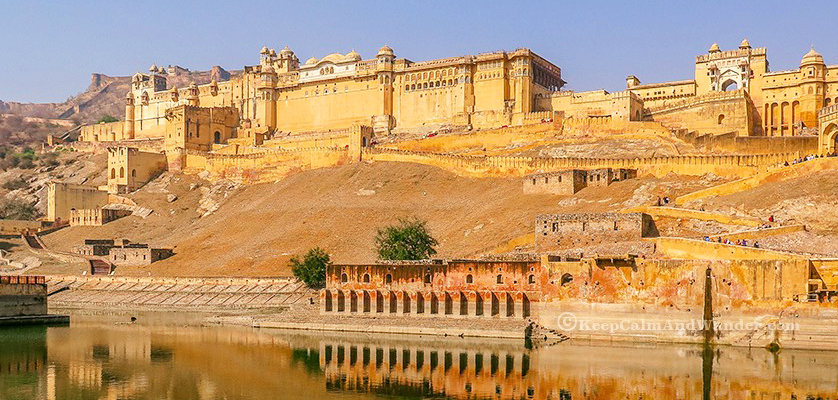 Day 1: Sunrise- Amer Viewpoint
This beautiful area in Amer, a little hamlet 20 minutes outside of Jaipur, is the ideal setting to view the dawn and was really calm when we went! It's extremely lovely here, and it was a fantastic way to kick off our trip to Jaipur. You'll need to climb several hard steps for 20 minutes to reach to the viewpoint. I would certainly recommend packing some well-soled shoes, such as sneakers, however I was able to get by with my sandals because it was all I had packed.
Morning- City Palace
The majestic Jaipur City Palace, home of the royal family, was our second site for the day. This is one of Jaipur's most popular tourist destinations, and with good reason. It's the setting for so many of the photographs I've seen of Jaipur, and it was fantastic to see in person.
Tip: If you wish to see Jaipur's City Palace's famed blue chamber and other exclusive sections, acquire the Royal Grandeur ticket, as the other tickets do not allow entry. The Royal Grandeur ticket costs 3500INR compared to 700INR for the normal ticket. Keep in mind that the price difference is significant when evaluating whether it's worth it or not! The blue room and private sections are quite peaceful and provide a good glimpse into the living areas, especially if you're interested in the history and learning more about the City Palace in general, but the ordinary ticket is plenty if you just want to look around.
We probably spent around 2-2.5 hours in the City Palace because there were so many things to see and the entire complex is fairly vast. It's not the time to haste!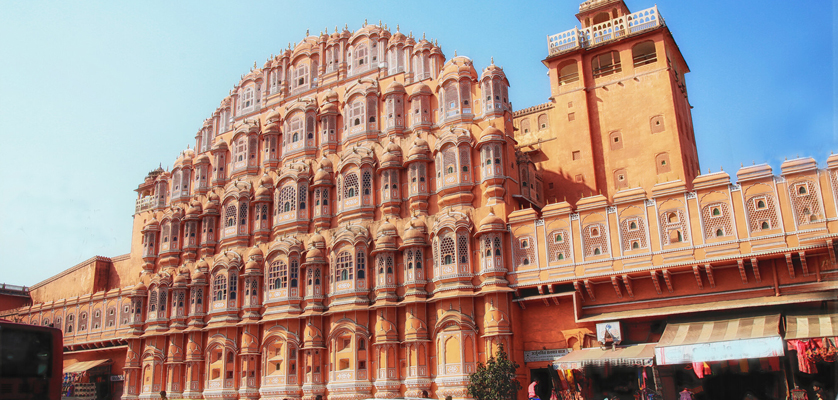 Hawa Mahal
The Hawa Mahal, also known as the Wind Palace, is located just around the corner from the City Palace, making it convenient to combine your visit to the City Palace with your visit to the Hawa Mahal. The building's terracotta pink front faces the main road, although it is really the rear of the structure. The 953 windows on the building's front were designed to allow ladies to enjoy the street panorama without being seen by others.
The Hawa Mahal is beautiful, and it's best seen from one of the cafés across the street, which provide for a fantastic site to snap some photos while taking in the scenery. It was at one of these cafés that I first had Maggi masala noodles, which were delicious! After seeing Hawa Mahal, we returned to our hotel (Alsisar Haveli) to rest and enjoy our stay, so we have some extra time in our agenda, which is the ideal opportunity to check out the stalls around Hawa Mahal - there are plenty of stores here if you want to bring home a memento.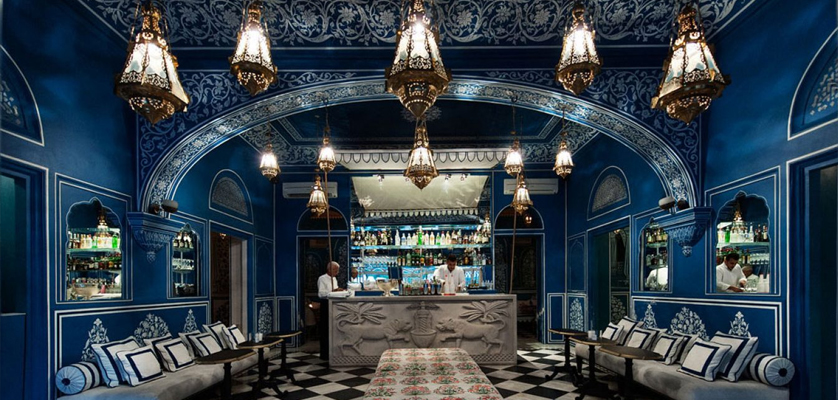 Café Palladio
Cafe Palladio is a beautiful restaurant/café in Jaipur with pastel-colored hand-painted paintings. This restaurant provides Italian fusion cuisine and is a must-see in Jaipur! Come here for a late-afternoon snack or an early supper, and while you're there, check out Bar Palladio (its sibling bar venue).
---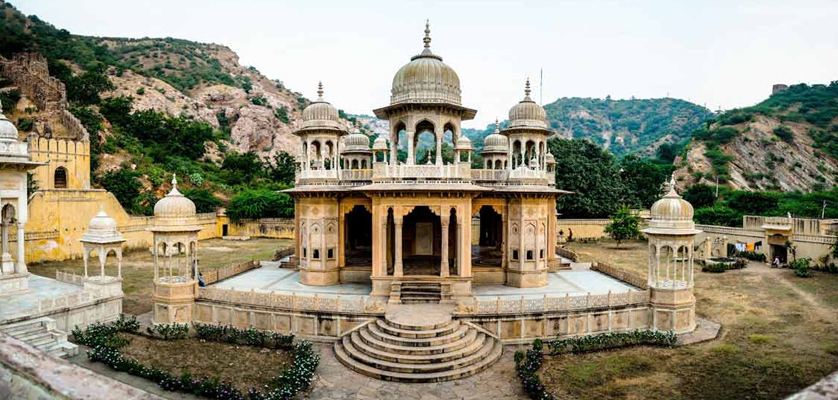 Day 2- Maharaniyon Ki Chhatriyan
This royal crematorium was built specifically for ladies and is packed with elegant cenotaphs in honour of prior royal women. Although it is not as popular with foreign visitors as the men's counterpart, Gaitor Ki Chhatriyan (which we will see later), I believe it is just as lovely, if not more so, especially because it is much more calm. The majority of tourists are locals who come for pre-wedding photographs!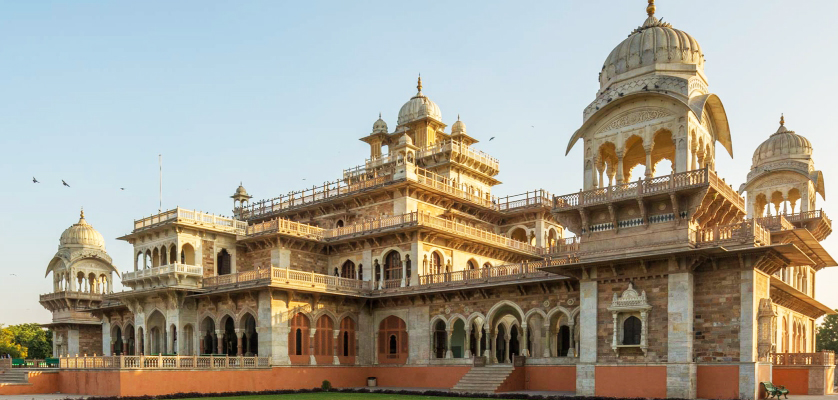 Albert Hall Museum
The Albert Hall Museum is Rajasthan's oldest museum and is known for its many pigeons in the front yard. Many residents come here to photograph the birds as part of their pre-wedding pictures. It's a lovely area to stop by for a few photos.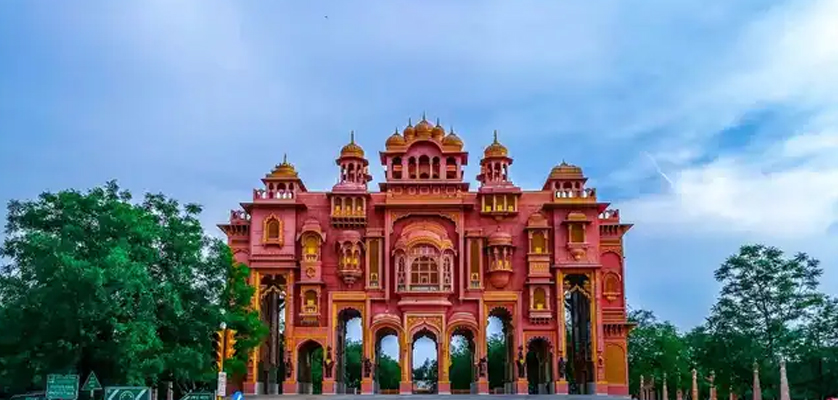 Patrika Gate
One of my favourite spots in Jaipur is the Patrika Gate. The entrance to Jawahar Circle, a park in Jaipur, is guarded by this majestic gate. The delicate intricacies and pastel colours of Patrika Gate's pillars are a magnificent sight to view. Each pillar is painted with essential data about different places of Rajasthan.
Lunch- Samode Place
The village of Samode, an hour's drive from Jaipur, is home to Samode Palace, a beautiful 300-year-old palace turned hotel perched atop the hills. You may still visit Samode Palace as a day visitor if you aren't staying there. The entry price is 1000INR per person, although it may be applied to a meal at their restaurant.
With mirror-tiled hallways, marble swimming pools, and velvet sofas, Samode Palace is a lovely place to visit for a quiet break. I'd want to stay here for an overnight stay one day as well!
Sunset- Nahargarh Fort
Nahargarh Fort is one of the most famous places in Jaipur to watch the sunset. Hundreds of people arrive here at night, and there are a variety of food booths and restaurants where you can sit and take in the scenery. On one of those days, we joined in, and it was fantastic to see the sun drop across the city. I had no idea how large Jaipur was until I saw it from above. The list goes on and on.
---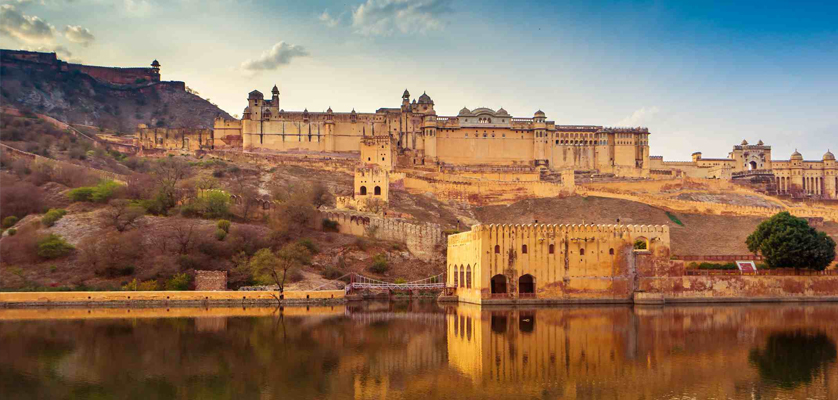 Day 3- Amer Fort
Amer Fort is another prominent tourist attraction in Jaipur. It's around 30 minutes from Jaipur in the town of Amer. Because Amer Fort is so popular, it's better to go early in the morning, when it first opens at 8 a.m. There are various courtyards, palaces, halls, and gardens within the fort. We spent around 1.5-2 hours wandering around the grounds. For foreign travellers, tickets cost 500INR.
Panna Meena ka Kund
Panna Meena Stepwell, in Amer, is a lovely location that is no longer in use. Its subdued pink colours and beautiful symmetry make it a very distinctive location! You may or may not be able to visit the stairs depending on the day, as they are no longer available to tourists. It's a little tricky here, and whether or not you can take a snap picture of the steps depends on the officer in charge. Even if you can't go up there, it's a lovely site to see from ground level.
Jagat Shiromani Temple
The magnificent Jagat Shiromani Temple is also in Amer. Nobody appears to come by for some reason; they just skip it and go to Amer Fort and maybe the Stepwell if they have time. However, even if just for a short time, Jagat Shiromani Temple is well worth the visit. The view of Amer surrounded by mountains from the top of the stairs of this Hindu temple is spectacular.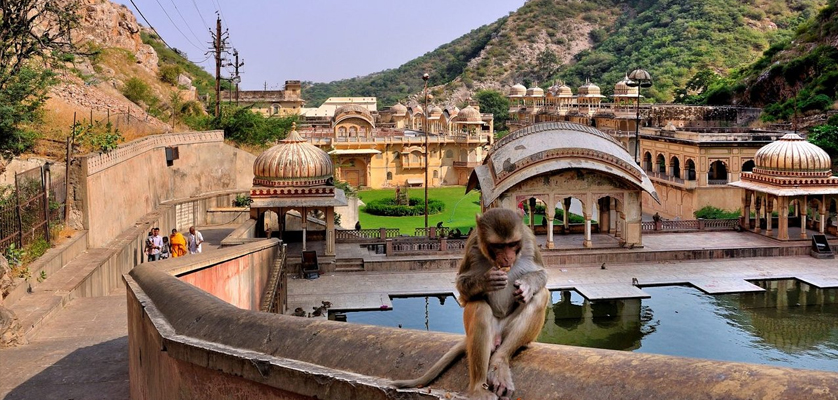 Galta Ji
It's time to return to Jaipur after a morning at Amer. Galta Ji is our next destination (Monkey Temple). a massive Hindu complex that serves as both a temple and a famous tourist destination. The name comes from the fact that the temple is home to a big troop of monkeys. Locals were come to bathe in the holy waters on the day we visited, so it was really packed. The admission charge for each participant was 50INR.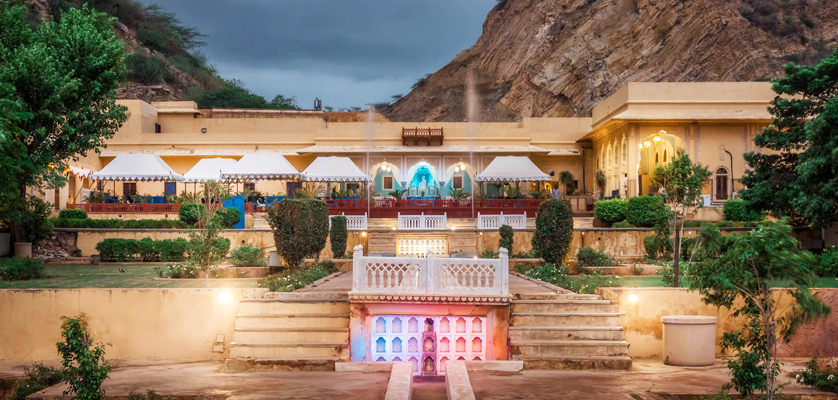 The Bagh
After your visit to Monkey Temple, travel to Once Upon a Time @ The Bagh for a cool late lunch and a place to relax. This restaurant is a lovely open-air location with a little interior section that is painted and furnished in blues. It's such a lovely room, and it's a terrific spot to get together with friends and share some platters.
Gaitor Ki Chattriyan
These royal cenotaphs are another off-the-beaten-path attraction to see. It houses the marble cenotaphs of Jaipur's past kings and is located at the foot of Nahargarh Fort. A minor admission fee of 30INR is charged each individual.
And with that, we've come to the conclusion of a long but hopefully useful three-day schedule for Jaipur! I hope you have a great time arranging your trip!
Just fill in the form here with all necessary details and we will provide you the perfect, tailor-made itinerary at the best possible price, one of our travel experts will contact you shortly.
Recent Posts