Are you looking for a holiday where you can make the best of royalty, rich culture and traditions, picturesque landscapes, delicious food, good shopping, and much more? If yes, then there can be no better place for you than the larger-than-life state of Rajasthan. With many attractions and a lot of perfect places for sightseeing, Rajasthan is without a doubt one of the best choices when it comes to planning for a holiday. We bring to you a list of some of the must-visit places when you are in Rajasthan:
Jaipur
The pride of Rajasthan, Jaipur is also very famous as the pink city. With the right blend of old-world charm and the urban and chic lifestyle, Jaipur has everything that a tourist can probably be looking for. From the forts and palaces to many other monuments and historical structures, Jaipur will allow you to make the best of not just visiting historical places but shopping, eating delicious food, and making the most of nightlife.
Udaipur
Welcome to the city of lakes! A place that is known as the "Venice of the east" Udaipur is a wonderful city that is known not just for its lakes but also temples, gardens, hotels, and restaurants. An extraordinary amalgamation of culture and sophistication, there are many places in Udaipur that you must visit. These include the city palace, fort Kumbhalgarh, Ranakpur Jain temple, Saheliyo Ki Badi, and much more.
Jodhpur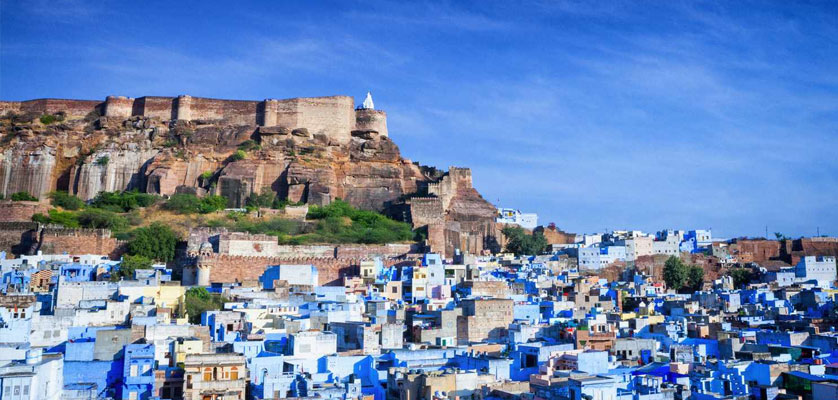 The Blue City, also known as Jodhpur, is situated on the fringe of the Thar Desert. Because of the city's many blue residences, which give it a blue appearance when seen from above, it has a colourful moniker. Fortified with temples and forts, Jodhpur is a popular historical location. The largest fort in Rajasthan, Mehrangarh Fort, which dates back to the 15th century, must be seen to make a journey complete. A beautiful mirror hall, exquisite sandstone screens in the Zenana Deodi, the Chamunda Mataji Temple, and even a few costumed persons help to bring the fort to life within the fort complex.
Bikaner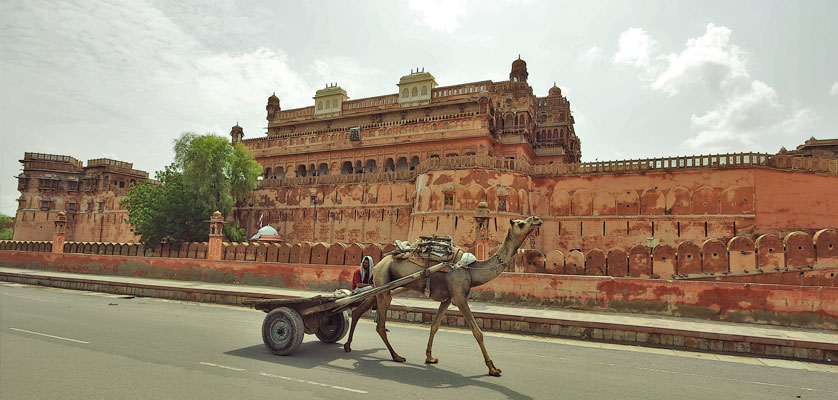 Even though the city of Bikaner has a palace, a fort with a rich history, and even a centre for camel research, many Indians associate it with foodies with a sweet tooth. Kesar Kulfi, a sweet and iced delicacy that is delectable and cooling on a hot afternoon, is one of the regional specialties you must taste. Bikaner is particularly known for its desert safaris, where visitors can ride camels into the desert to observe the indigenous way of life and scenery. The 16th-century Junagarh Fort near Bikaner, which today houses a sizable museum about the area, is incontestably worth visiting.
Jaisalmer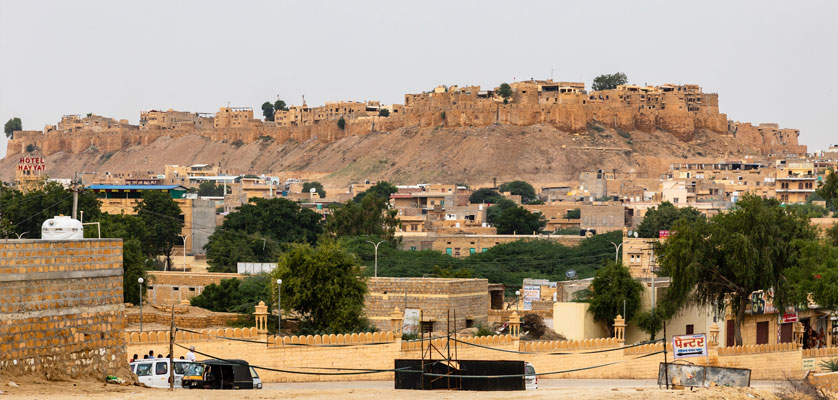 If you are wondering why have you not come across the sand in Rajasthan, then it's now time for you to make yours towards the beautiful town of Jaisalmer. A place that is famous not just for its gorgeous dunes but also for its architecture, palaces, and a larger life colorful lifestyle, and culture, Jaisalmer is sure to sweep you right off your feet and allow you to complete your Rajasthan trip in the best ways.
Chittorgrah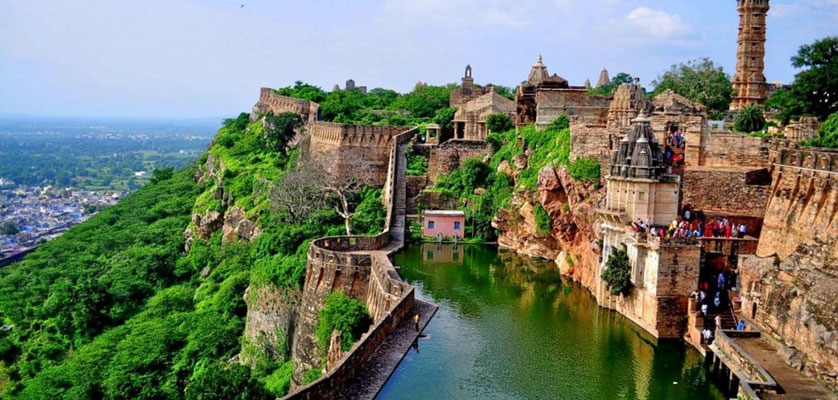 The Chittorgarh Fort, a standout landmark in the city of Chittorgrah, which is located on the Berach River's banks, is well-known. The fort, which was constructed in the seventh century and is one of the biggest in India, is defended by seven gates. It can be difficult to see the entire fort in a single day due to its size. Start with the 15th-century Victory Tower, which is magnificently illuminated every night. Spend some time at the Meera Temple, which honours Vishnu and has a sizable collection of idols, as well as Rana Kumbha's Palace, the fort's oldest structure.
Ranthambore
The Ranthambore Fort and Ranthambore National Park are the two main attractions of Ranthambore. Your plan for visiting Rajasthan should include an exciting forest safari inside Ranthambore National Park. One of the most well-known locations for wildlife safaris is Ranthambore National Park. The renowned Bengal Tigers draw tourists from all over the world. Ranthambore National Park is home to numerous other animals in addition to tigers, including sloth bears, hyenas, and leopards. One of Rajasthan's well-known locations is the Ranthambore, which was constructed in the tenth century and is home to numerous intriguing, spine-chilling tales.
Pushkar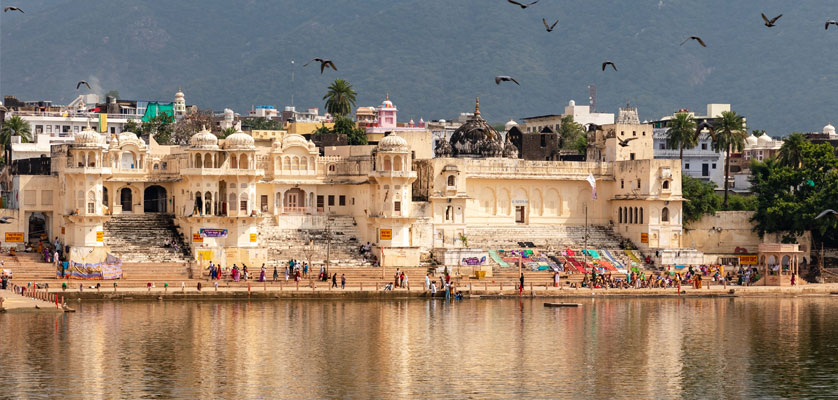 With a holy lake at its heart, Pushkar is one of Rajasthan's most dynamic and religious cities. Because it is the only place in the world with a Brahma Temple, it draws visitors from India and other countries. No other place can compare to Pushkar's Holi festival. Rajasthan is best experienced at Pushkar's annual Camel Fair. Pushkar is peppered with temples honouring Lord Vishnu, Goddess Savitri, and Lord Shiva since it is one of the five holiest Dhams for devout Hindus.
Bundi
The city of Bundi is a special spot, and step wells make it a well-known location. Although the city no longer uses this method of water collection, you can still witness more than 50 step wells in Bundi. The Queen's Step Well, which was built in the fifteenth century and has more than 200 steps, is the most well-known. The Taragarh Fort, which was built in the 16th century and currently houses an incredible art collection, is another noteworthy structure in Bundi. At one of the lakes near Bundi, you may quickly get away from the city, or you can go on a wildlife safari at Ramgarh Vishdhari Sanctuar
Mount Abu
A hill station called Mount Abu provides breathtaking panoramas of the surroundings. A top with a rocky plateau denotes a big area to explore as well as a wealth of attractions. Near Mount Abu, Nakki Lake is a must-visit location, and you can even rent a reasonably priced paddle boat to get out on the water and take in the surrounding hills. The Dilwara Temples on Mount Abu are also worth seeing. These Jain temples, which date back to the 12th century, were fashioned from magnificent white marble.
---
If you are still wondering if Rajasthan is worth the visit, then let us assure you, you are just wasting your time thinking. A state that is sure to surprise you at every nook and corner, Rajasthan with its warmth, hospitality, people, food, and lifestyle is sure to leave a special place in your heart and always leave you coming back for more. So, what is the wait for, get your tickets for Rajasthan get booked today.
Just fill in the form here with all necessary details and we will provide you the perfect, tailor-made itinerary at the best possible price, one of our travel experts will contact you shortly.
Recent Posts