Explore the Top 10 Hill Stations in India: Your Ultimate Guide to Scenic Escapes
Escape to the tranquil beauty of India's top 10 hill stations. From the colonial charm of Shimla to the tea-scented air of Darjeeling, our guide offers a virtual journey through these picturesque destinations. Get ready for an exploration of lush landscapes, adventure, culture, and stunning vistas.
1. Shimla, Himachal Pradesh:
Nestled in the lap of the Himalayas, Shimla, often referred to as the "Queen of Hill Stations," is a perennial favorite among travelers. The colonial architecture of the town, reflected in its charming old buildings, is a testament to its history as a summer retreat for the British. Mall Road, the heart of Shimla, offers a delightful shopping experience, and the Ridge provides stunning panoramic views. Visitors can explore the famous Christ Church, a beautiful example of neo-Gothic architecture, and soak in the scenic beauty that envelops this enchanting hill station.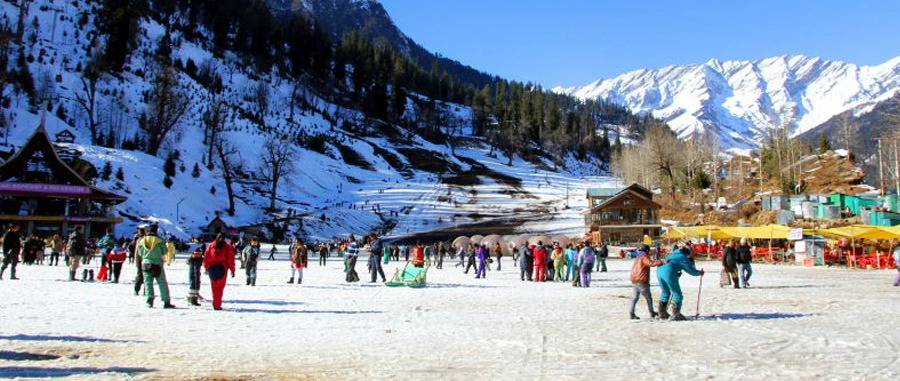 2. Manali, Himachal Pradesh:
Manali, situated in the Kullu Valley, is an adventure enthusiast's haven. From thrilling activities like paragliding and river rafting to trekking in the Solang Valley and Rohtang Pass, Manali offers adrenaline-pumping experiences. The Old Manali area with its local culture and cuisine is a must-visit. Beas River adds to the allure, making it a favorite destination for all types of travelers.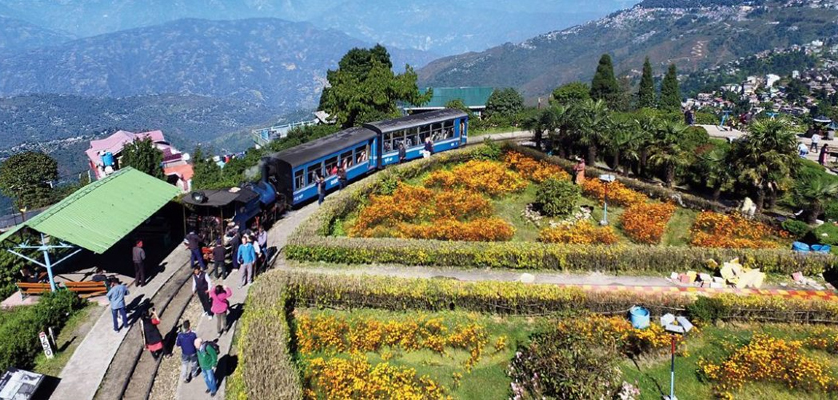 3. Darjeeling, West Bengal:
Darjeeling is famous for its tea gardens, and a visit to one of these estates is a sensory delight. You can even participate in tea tasting sessions. A visit to the Toy Train of Darjeeling Himalayan Railway, a UNESCO World Heritage Site, offers a memorable journey through picturesque landscapes. Don't miss the chance to witness the view of Mount Kanchenjunga from Tiger Hill at sunrise; it's a surreal experience.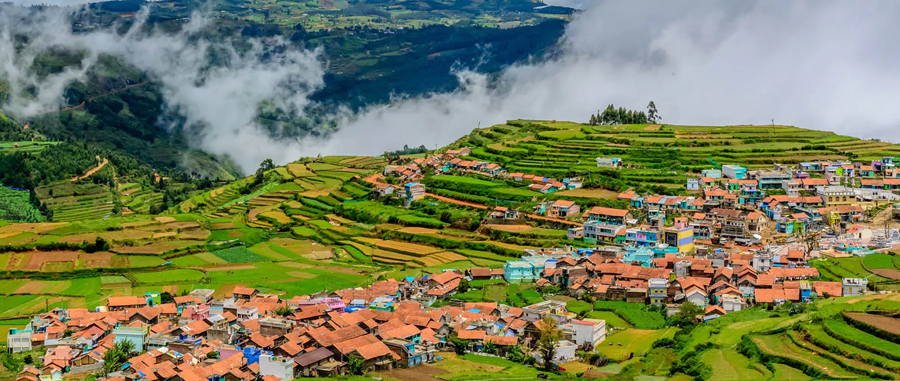 4. Ooty, Tamil Nadu:
Ooty, also known as Udhagamandalam, is renowned for its lush green landscapes and pleasant weather. The Botanical Gardens are a treat for botanical enthusiasts with their vast collection of exotic plants. A boat ride on Ooty Lake is a relaxing way to soak in the scenery. The Nilgiri Mountain Railway offers a mesmerizing journey through dense forests and tea plantations.
5. Munnar, Kerala:
Munnar's charm lies in its sprawling tea plantations, cool climate, and breathtaking landscapes. Eravikulam National Park is a must-visit to spot the Nilgiri Tahr, an endangered mountain goat species. Adventure seekers can take on the challenge of trekking Anamudi Peak, the highest peak in South India. Munnar is also famous for its spice gardens and lush green valleys.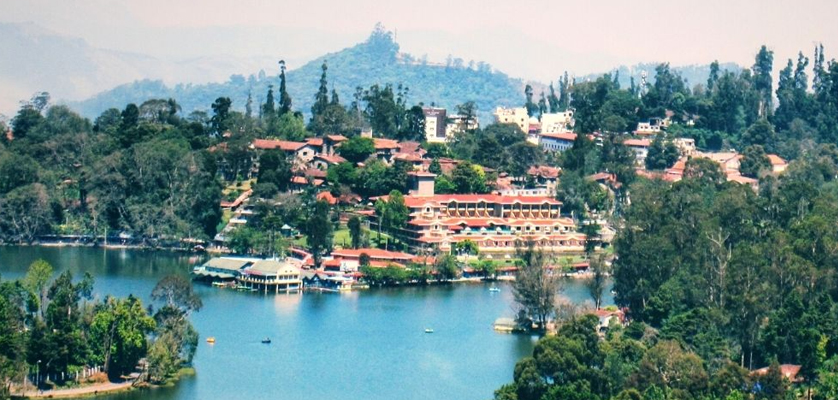 6. Kodaikanal, Tamil Nadu:
Known as the "Princess of Hill Stations," Kodaikanal offers serene lakes, charming churches, and picturesque landscapes. Kodai Lake, surrounded by a walking path, is perfect for a peaceful boat ride. Coaker's Walk provides breathtaking views of the surrounding hills, and the Silver Cascade Waterfall is a refreshing stop to enjoy the cascading water.
7. Nainital, Uttarakhand:
Nainital is famous for Naini Lake, a natural freshwater lake in the midst of the town. Boating on the lake is a popular activity, and you can visit the Naina Devi Temple located alongside the lake. The Mall Road is a bustling hub for shopping, dining, and enjoying the local culture. Nainital also offers panoramic views of the Himalayas and a cool, refreshing climate.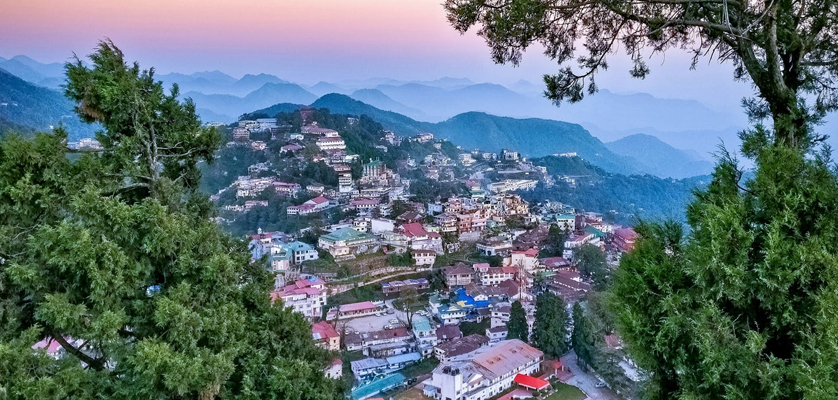 8. Mussoorie, Uttarakhand:
Referred to as the "Queen of the Hills," Mussoorie is known for its lush landscapes, colonial-era architecture, and serene atmosphere. Camel's Back Road is a popular spot for leisurely walks with stunning views of the hills. Kempty Falls is an excellent place for a picnic or just cooling off. Mussoorie's viewpoints provide captivating vistas of the Shivalik range and the Doon Valley.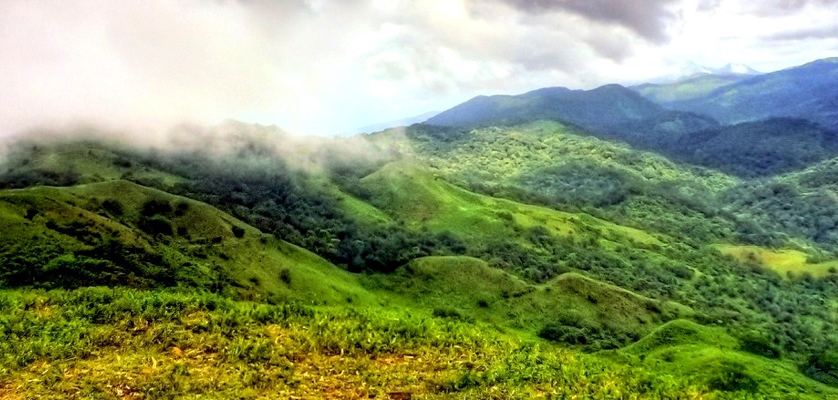 9. Coorg (Kodagu), Karnataka:
Coorg, also known as Kodagu, is famous for its coffee plantations, misty climate, and rich cultural heritage. Take a guided tour of coffee estates to understand the process, and you can even participate in coffee-picking during the season. The Dubare Elephant Camp offers an opportunity to interact with elephants, making it a unique experience. Coorg's landscape is dotted with waterfalls, spice plantations, and lush forests, offering a refreshing escape.
10. Mount Abu, Rajasthan:
Mount Abu, nestled in the Aravalli Range, is the only hill station in Rajasthan. It provides a unique escape from the desert climate. The Dilwara Jain Temples are exquisite examples of marble craftsmanship, and their intricate architecture is a marvel to behold. Nakki Lake, located at the heart of the town, offers serene boating experiences. The region's natural beauty, including Guru Shikhar, the highest peak in the Aravalli Range, is a treat for nature enthusiasts.
---
This detailed content section provides readers with valuable information about each of the top 10 hill stations, highlighting their unique attractions and experiences.
Just fill in the form here with all necessary details and we will provide you the perfect, tailor-made itinerary at the best possible price, one of our travel experts will contact you shortly.
Recent Posts