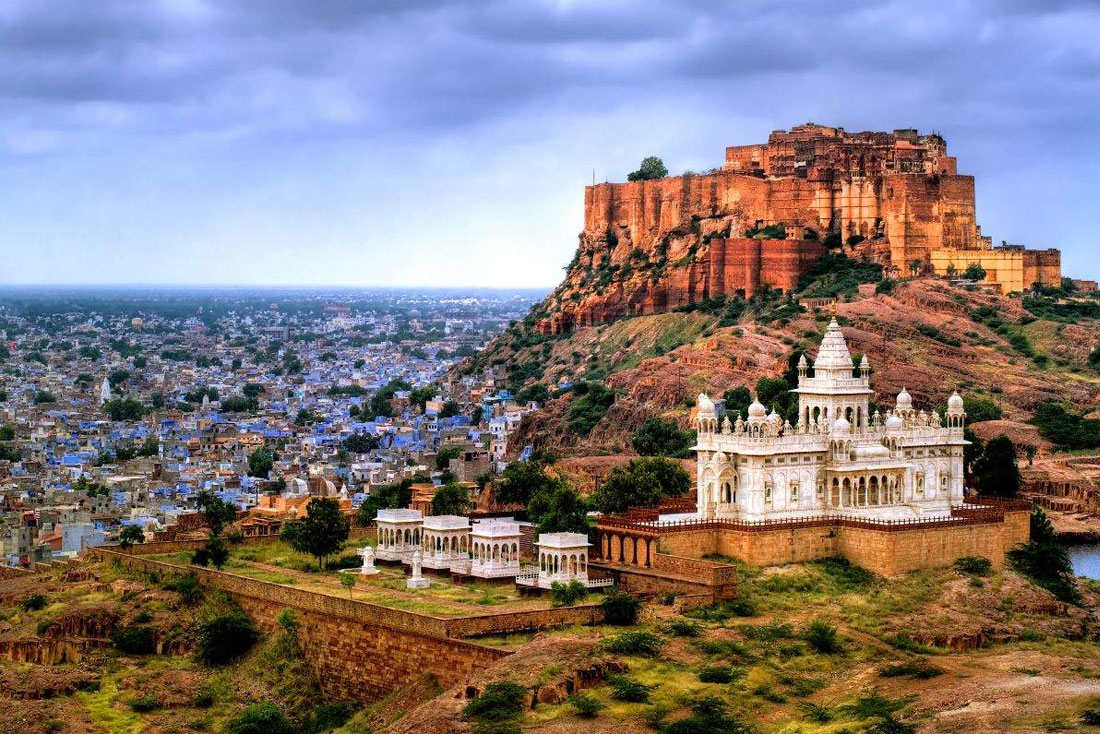 An Indian state that is known globally for its unique culture, heritage, royalty, rich history, soulful music, colors, and art, Rajasthan is a place that is a favorite among tourists from all parts of the world. The " land of the kings" with more than 45 forts spread lavishly all around the state, provides its visitors with a feel of royalty and richness. From the large spreads of the Thar desert to the beautiful lakes in Udaipur, the colorful state of Rajasthan without a doubt has something for everyone.
Best Time to Go
With May to July being extremely hot, the best months to visit Rajasthan are from October to march.
How can you reach Rajasthan?
Our three-day stay in Jaipur was pleasant. While we were in Jaipur, we did not go to the Taj Mahal (we did this separately with an overnight stay in Agra). We did, however, have a fantastic local guide (Puneet Yadav) who drove us about in his car and made things wonderfully efficient without making us feel hurried. Having a native with us was fantastic since he knew where to find tickets, restrooms, and admissions and filled our day with comedy, friendliness, historical insights, and joy! Some of the locations we visited would have been difficult to discover on our own, and I doubt we would have been able to fit everything below into three days if it hadn't been for him. So, especially if it's your first vacation in India, hiring a native guide like Puneet is highly recommended.
By Air
Anyway, let's get started on our three-day schedule! Prepare yourselves; this is going to be a lengthy discussion!
By Train
All cities and towns of Rajasthan have easy connectivity with railways. You can travel from any part of the country to any part of the state easily.
By Road
With about 20kms national highways in all directions, Rajasthan has easy connectivity with all parts of the country by road. If you are someone who likes to drive down to their favorite destination, then all roads in Rajasthan are smooth as silk and a pleasure to drive on.
Where to Stay
Since tourism has always been on a high in Rajasthan, the state is loaded with some of the best hotels in the world. From 5-star accommodations that have been converted into hotels to forts to hostels and other economical accommodations, the state of Rajasthan has a wide variety of hotels and accommodations available.
Best Places to Visit
Jaipur
Welcome to the pink city of Rajasthan. A beautiful city that is the perfect blend of the age-old traditions and cultures and the cosmopolitan lifestyle, Jaipur with its forts, shopping, nightlife, and chic urban culture is the place that should be on the top of your travel list. Places to visit :
Hawa Mahal
Jantar Mantar
Amber fort
City palace
Birla mandir , and many more
Udaipur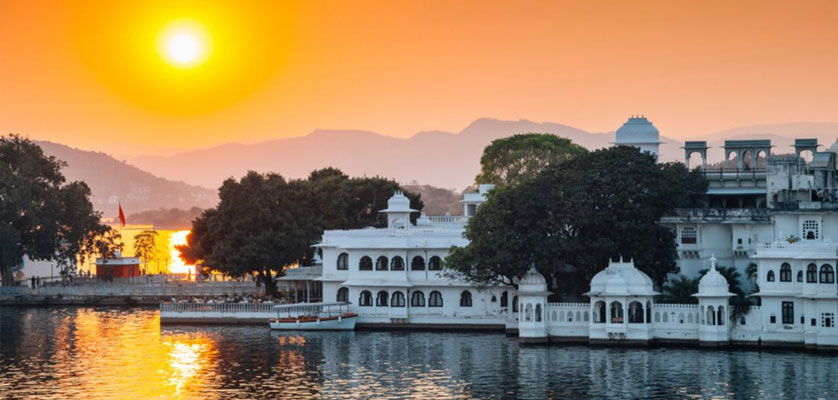 Another jewel in the crown of Rajasthan, the city of Udaipur is located on the banks of the Pichola lake. Built by Maharana Uday Singh, in the year 1559, the rich architecture of Udaipur has been influenced by China, Europe, and many parts of medieval India. Places to visit :
City palace
Crustal gallery
Royal vintage car museum
Saheliyo Ki badi and many more
Jodhpur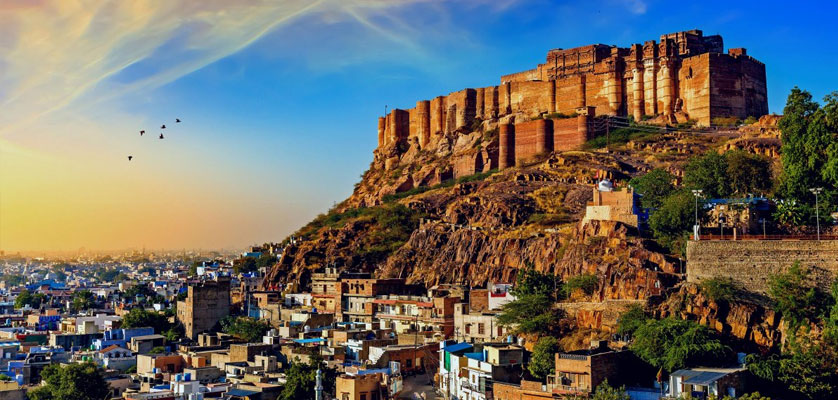 Built by Rao Jodha in 1459, the city of Jodhpur is known as the blue city of India. with blue walls all around, jodhpur offers its visitors, not just amazing forts, folk art, and culture but also some of the best mouthwatering cuisines. Witness the extraordinary view from the Mehrangarh fort and take in the amazing panoramic view of the city. Places to visit :
Moti Mahal
Phool mahal
Sheesh mahal
Takht villas and many more
Jaisalmer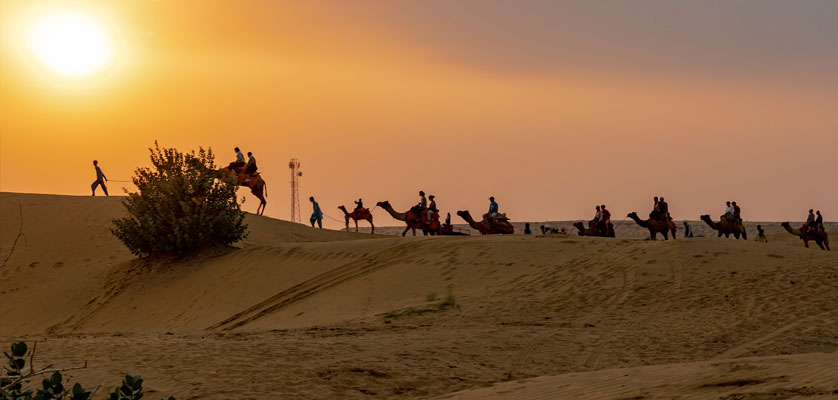 Are you looking for a place where you can make the most of the beauty of Rajasthan and the deserts at the same time? If yes, then Jaisalmer with its breathtaking deserts, forts, rich architecture, culture, etc. is the right place for you. Explore the adventures in you and go for a desert safari and make the most of Kalbeliya dances in the city. Places to visit :
Sand dunes
Jaisalmer fort
Patwa haveli
Puppet shows, etc.
If you are looking for that extraordinary holiday that helps you to build emerges for life, then there can be no better place than Rajasthan. So, what are you waiting for? Plan a trip to Rajasthan today.
Just fill in the form here with all necessary details and we will provide you the perfect, tailor-made itinerary at the best possible price, one of our travel experts will contact you shortly.
Recent Posts