Udaipur is regarded as the "City of Lakes" in India, and we've put together a list of the 12 Best Places To Visit In Udaipur In 2 Days. Because of the gorgeous lakes that surround it, Udaipur is known as the "city of lakes." Any India backpacking trip should include a stop here. If you're wondering what to do in Udaipur for two days, look no further than this guide. It's also jam-packed with other important travel ideas for arranging your stay here, in addition to the greatest things to do. It's essentially a full-fledged Udaipur travel guide.
City Palace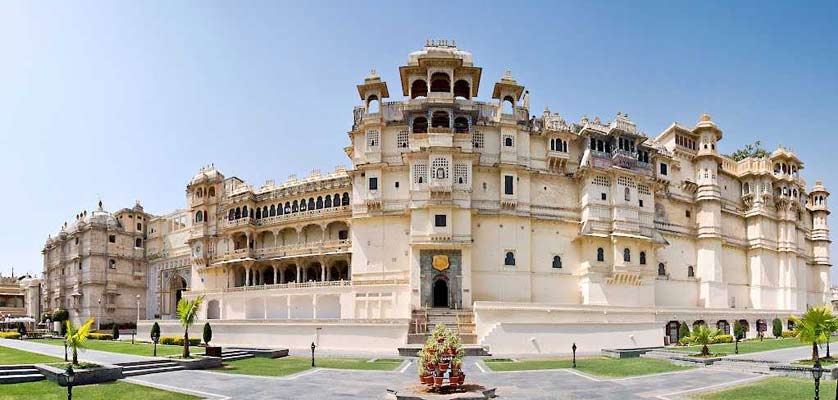 The City Palace in Udaipur is a magnificent and beautiful structure built over 400 years ago on the eastern bank of Pichola Lake. It exemplifies the emperors' spectacular and opulent lifestyle at the period. It is one of the top locations to visit in Udaipur in two days since it is composed of granite and marble and is ornamented with silverwork, marblework, inlay work, mirror work, murals, and wall paintings. The stunning architecture is a mix of Chinese, Mughal, and European influences. Monsoon Palace, Lake Palace, Jagdish Temple, Neemach Mata Temple, and Jag Mandir all acknowledge it. Because of the neighbouring mountains, the scene has a stunning backdrop.
Bagore ki Haveli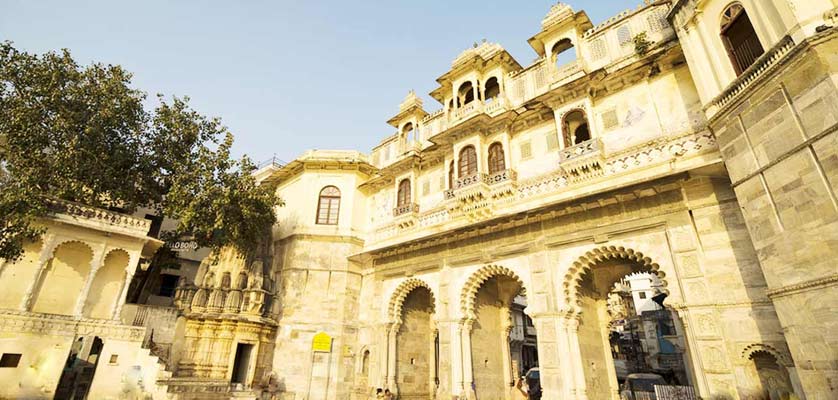 Bagore ki Haveli, located at Gangori Ghat on Lake Pichola, is known for its balconies, jharokhas, large courtyards, fountains, archways, and cupolas. If you only have two days in Udaipur, you must see this place. It is one of the popular attractions included in the Udaipur itinerary for two days since it is decorated with exceptional mirror work, intriguing
glasswork, and lovely paintings that were produced with the finest artwork for its occupants in the past. It is known for its wonderful dance display, which is organized and well-choreographed and has dancers dressed in colorful Rajasthani clothing dancing to Rajasthani folk music in a courtyard called Neem Chowk, which adds to the Haveli's attractiveness.
Lake Pichola
Lake Pichola is one of the most prominent spots to visit in Udaipur in two days, surrounded by gardens, hills, havelis, and temples. The well-known Lake Palace Hotel is located in the middle of the lake, where you can watch the dawn and sunset. While in Udaipur, take a long romantic walk and go boating on Lake Pichola.
Karni Mata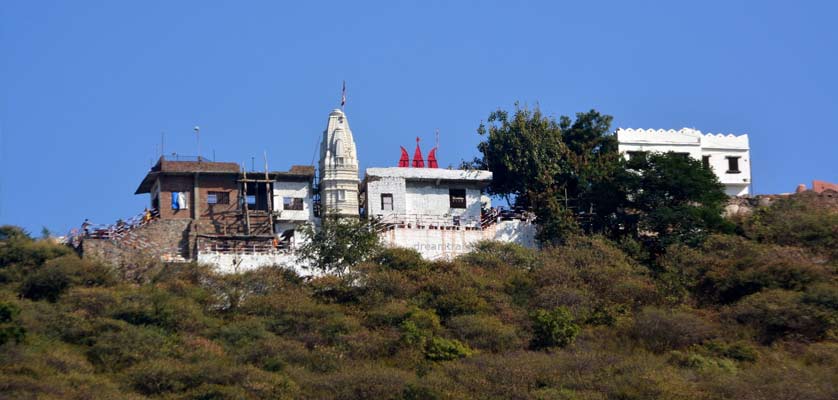 The Karni Mata Temple, located 3 kilometers from Udaipur Railway Station, is one of the top things to visit in Udaipur in two days. The Machhala Hilltop offers a popular cable car ride that connects Sri Karni Mata Temple and Deendayal Upadhyay Park. After reaching the peak, you must trek to the temple. The guests worship a massive white stone idol of
Goddess Karni Mata. A shrine of Pahad Wale Baba, also known as Malang Sarkar, can be seen after a short walk. You can also visit in the evening for the best sunset views and delectable dining.
Gangaur Ghat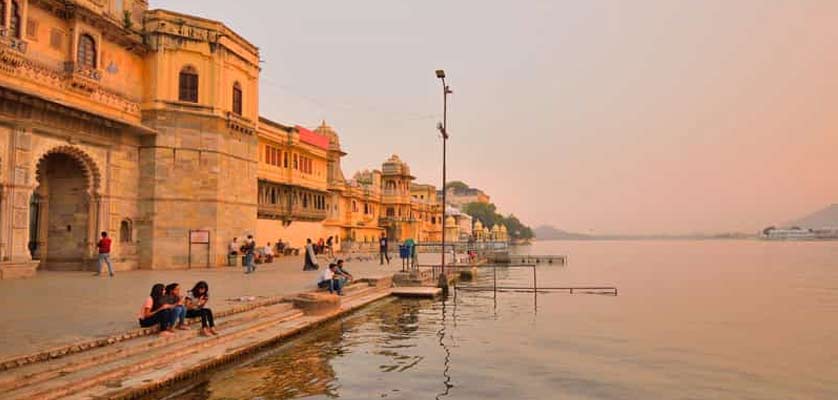 The ideal area for photoholics and to observe sunset or sunrise, Gangaur Ghat is a perfect destination for a two-day Udaipur itinerary. The locals wash their clothes and take a bath here in the morning, thus it's a bustling spot. This lovely site is featured in Bollywood films such as "Ramleela" and "Yeh Jawani Hai Deewani." Bagore ki Haveli is another must-see sight near the ghat, and it can be included in a two-day Udaipur tour.
Saheliyon Ki Bari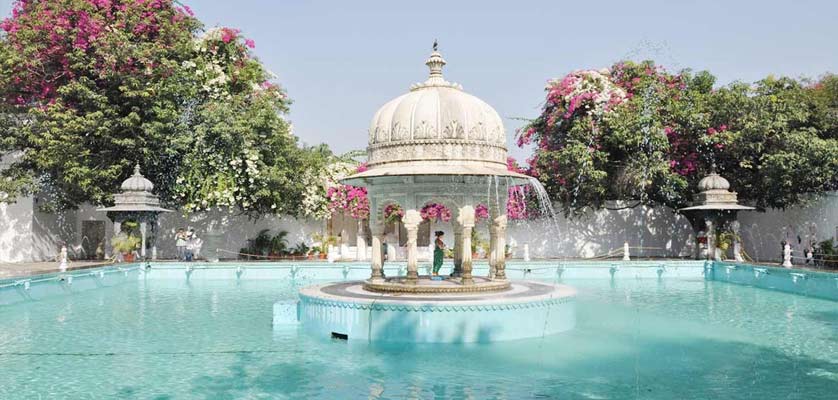 Saheliyon ki Bari, a lovely park known for its fountains, flora, and marble art, is one of the most spectacular spots to visit in Udaipur in two days. It was erected for the royal women of Mewar by the Maharana and features four water pools, marble elephants, kiosks, and fountains. In Saheliyon ki Bari, there is also a museum that displays the residents' domestic objects and pets.
Jagmandir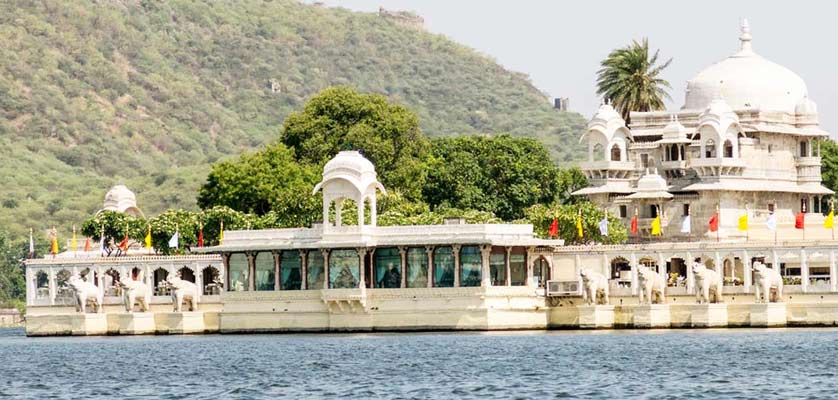 Jagmandir, also known as Jag Island Palace, is a stunning marble edifice that floats on the lake. The Jagmandir also has residential apartments, reception halls, and internal courtyards with octagonal towers with cupolas above them. It is a fantastic destination to visit in Udaipur in two days, as it attracts a large number of tourists every day.
Jagdish Temple
The Jagdish Temple is a significant monument and one of Lord Vishnu's greatest temples, making it a must-see for a two-day trip to Udaipur. It is a three-story temple with beautifully sculpted pillars that was built on a high platform. It features an ornately built ceiling, expansive halls, and vibrantly painted walls. At the entryway, there are two massive
elephant statues to greet guests.
Monsoon Palace
Sajjangarh Palace, also known as Monsoon Palace, is a beautiful palace on the Aravalli Hilltop and one of the best spots to visit in Udaipur in two days. The view of City Palace, Lake Fateh Sagar, and Chittorgarh, the King's ancestral house, is breathtaking. It is supported by marble pillars carved with beautiful floral motifs, and the walls are lime-
plastered. The Palace's splendor is enhanced with beautiful stairs, fountains, jharokhas, and domes.
Shilpgram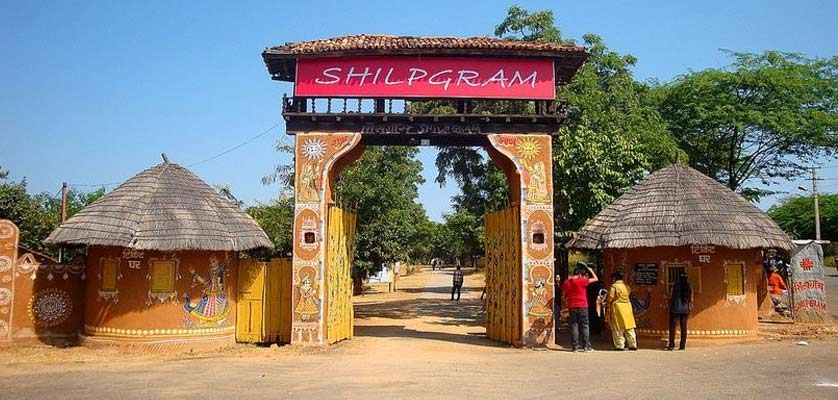 Shilpgram is the most happening and exclusive museum loaded with art and beauty with a hint of Mughal and European heritage, and it is one of the most fascinating locations to visit in Udaipur in two days. The Shilpgram Complex in Udaipur comprises cottages that are created in the styles and patterns of many Indian states, depicting Unity in Diversity. Shilpgram means "village of craftsmen," and it will entice you with great food, local sounds,
and traditional dances.
Ahar Museum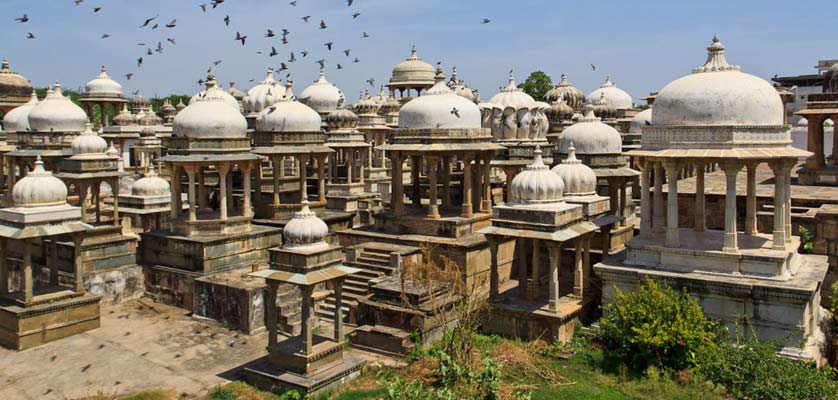 Ahar, a little hamlet near Udaipur City, is a wonderful place to get lost in the exquisite architecture and history. It's an excellent place to learn about the Mewar Dynasty's history. Iron instruments, earthen pots, and a few relics used in the 10th century are among the items housed at the museum, which were buried and belonged to ancient periods. Dhulkot, a 4000-year-old village whose buried goods are also displayed in the Museum, is one of the best spots to visit on a two-day trip to Udaipur.
Sukhadia Circle
Sukhadia Circle is a three-tiered white marble water fountain in the middle of the pond, and it is one of the top spots to visit in Udaipur in two days. It is surrounded by gardens and food vendors that serve delectable cuisine at a reasonable price. In the pond, you can take a boat ride with your family. There are also camel and horse rides offered for entertainment.
Fateh Sagar Lake
Fateh Sagar Lake is Udaipur's second-largest lake, located on the northern side of Lake Pichola. It is an artificial lake named after Maharana Fateh Sagar, which was built by Maharana Jai Singh. This is a must-see on your two-day Udaipur itinerary because it is a tranquil spot where you may take a boat ride. Three small islands on the lake are easily
accessible by boat.
Dudh Talai
Dudh Talai is a magnificent rock and musical fountain park with awe-inspiring vistas of the City Palace in Udaipur. Dudh Talai is a fantastic site to explore in Udaipur in two days, with boat excursions, camel rides, and horse rides available. It is the first garden in Rajasthan with a musical fountain and a wonderful example of modern architecture. The musical fountain is a fantastic source of amusement as well as a fascinating location to take photographs.
If you have more than two days in Udaipur, you can simply slow down and explore other places in Udaipur in three days. However, if you get up early in the morning, you can easily see all of these amazing spots to see in Udaipur in two days.
Just fill in the form here with all necessary details and we will provide you the perfect, tailor-made itinerary at the best possible price, one of our travel experts will contact you shortly.
Recent Posts